Posted by Emily Wang on 6th Apr 2023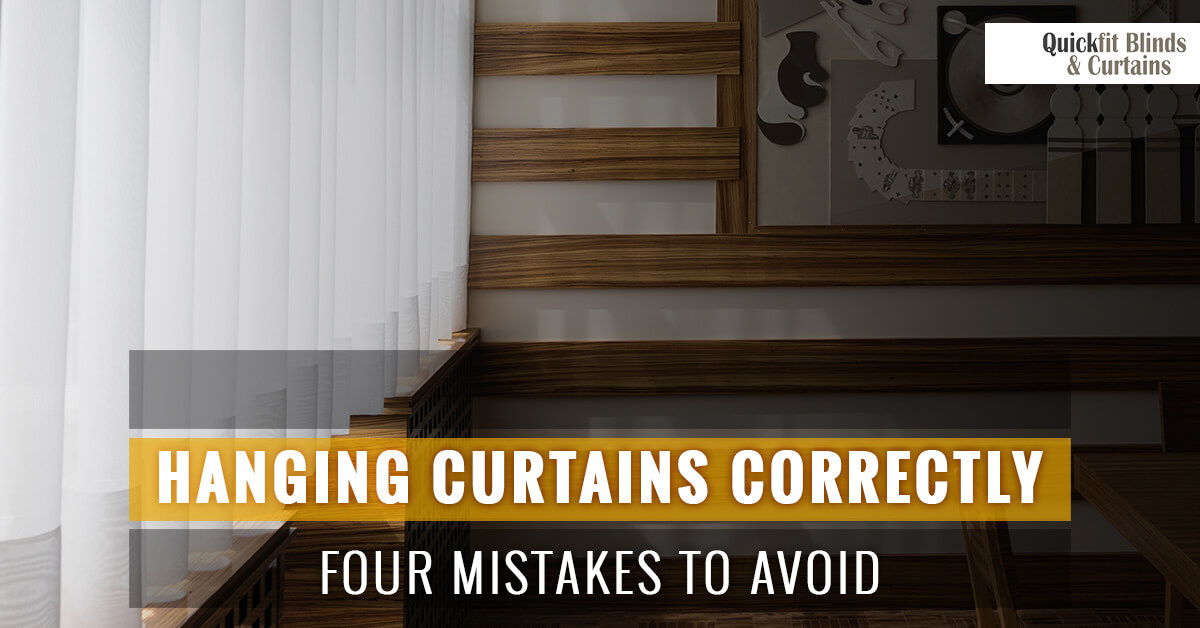 Most of us aren't experts when it comes to installing new window treatments, so when it comes to hanging curtains, it never hurts to have a few tricks up your sleeve before you get started. The pros at Quickfit Blinds & Curtains have answered a lot of questions over the years about how to hang curtains, and knowing what mistakes to avoid can help make hanging curtains correctly a piece of cake. Let's take a look at four common curtain hanging mistakes so that you know what not to do when you are ready to hang your new panels.
Curtain Hanging Mistakes
Mistake #1: Hanging Curtains That Are Too Short
You know that awkward, uncomfortable feeling you get when your pants are too short? Hanging curtains that are not long enough provides a similarly awkward aesthetic to a room, so you always want to be sure you buy curtains that are the right length for your window. Curtains look best when they hang down to the floor, and they should either float 1 to 2 centimetres above the floor, break right at the floor, or pool onto the floor. If your curtains are not long enough to accomplish this, you might be able to adjust the height at which you hang your curtains, which brings us to our next point.

Mistake #2: Hanging Curtains at the Wrong Height
It might be tempting to lower the height of your curtain rod to compensate for curtains that are too short, but this can create another stylistic faux pas. When curtains are hung too low on a window, the window can appear shorter than it actually is. Additionally, having too much space between the window treatment and your ceiling might not look the best. If you have a standard 244-centimetre ceiling, you can get away with hanging your curtains 10 to 15 centimetres above the window frame. As a general rule of thumb, the higher your ceiling is, the higher you can hang your curtains.
Mistake #3: Hanging Curtains That Aren't Wide Enough
The whole point of having curtains is so that you can close them when you want to darken a room or have some privacy. Curtains that are not wide enough can't fully accomplish this task, which makes choosing the right curtains width critical to a window treatment that looks and functions properly. Your curtain rod should extend anywhere from 8 to 15 centimetres beyond either side of the window frame so that your curtains fully cover the window. To choose the right panel width for your window, simply add 16 to 30 centimetres to the width of the window frame and divide by two. This will provide you with the minimum width measurement you need for each panel.
Mistake #4: Hanging Curtains That Lack Fullness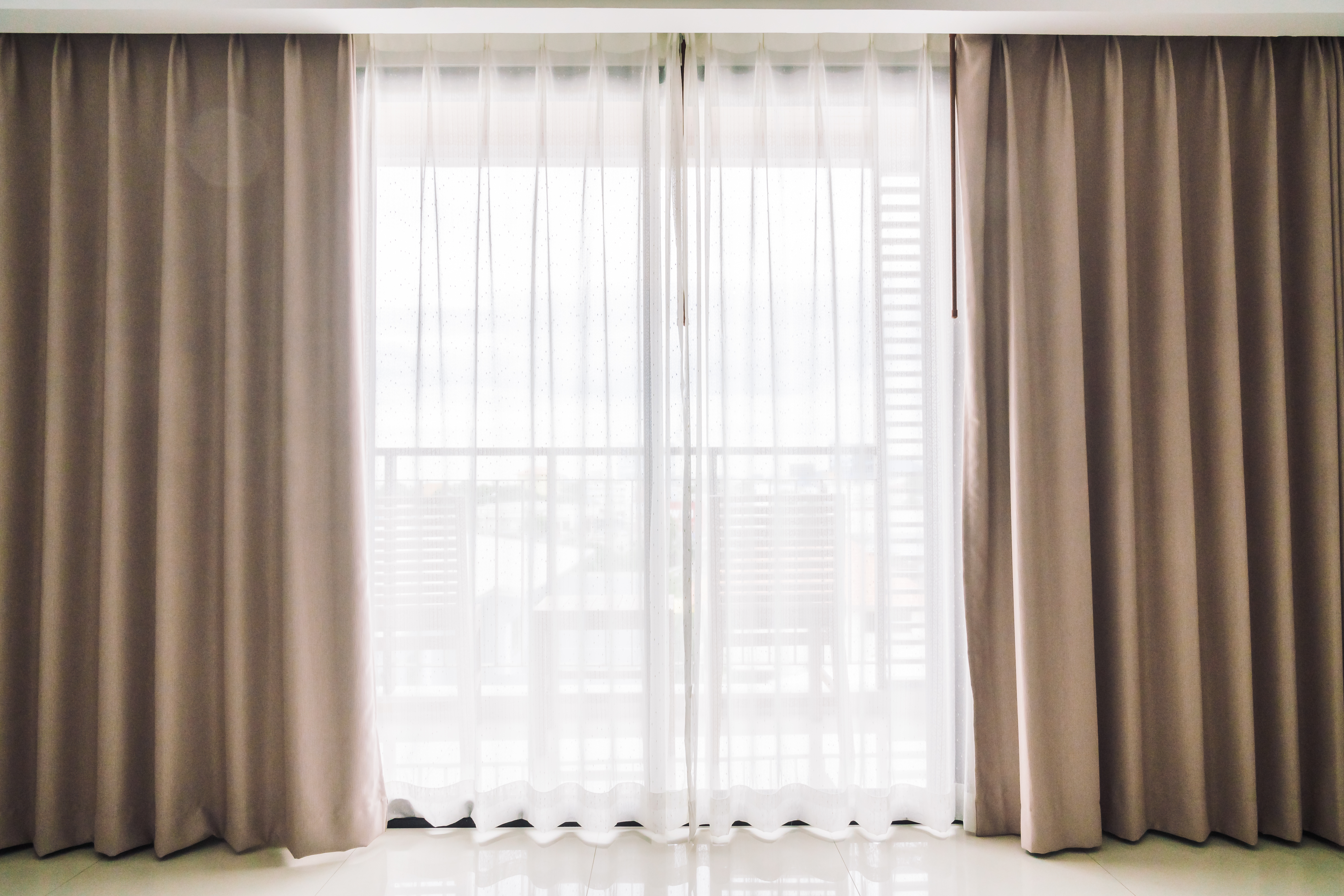 Knowing the minimum width for each panel helps ensure adequate coverage, but you also want your curtains to have plenty of fullness to provide the most aesthetic appeal. A good rule of thumb is to double or even triple the width measurement to provide your window treatment with the luxurious fullness that most homeowners desire. For example, if your minimum width measurement is 100 centimetres long, you should look for curtain panels that are at least 200 to 300 centimetres wide. Buying lined curtains is always a good idea for privacy and energy-efficiency, and lined curtains tend to offer more fullness than unlined curtains.
Shop Affordable, Stylish Curtains Online
Installing your new window treatments might seem intimidating, but hanging curtains correctly doesn't have to be difficult. Quickfit Blinds & Curtains is here to help you find the right curtains for every room in your home. From sheer panels and decorator curtains to blockout panels and bulk curtains, you'll find everything you need to create beautiful window treatments for your home in our online store. Need help hanging your new curtains? Check out our online resources for helpful information on how to hang curtains or give our team a call at 0422584155.