Posted by Emily Wang on 6th Apr 2023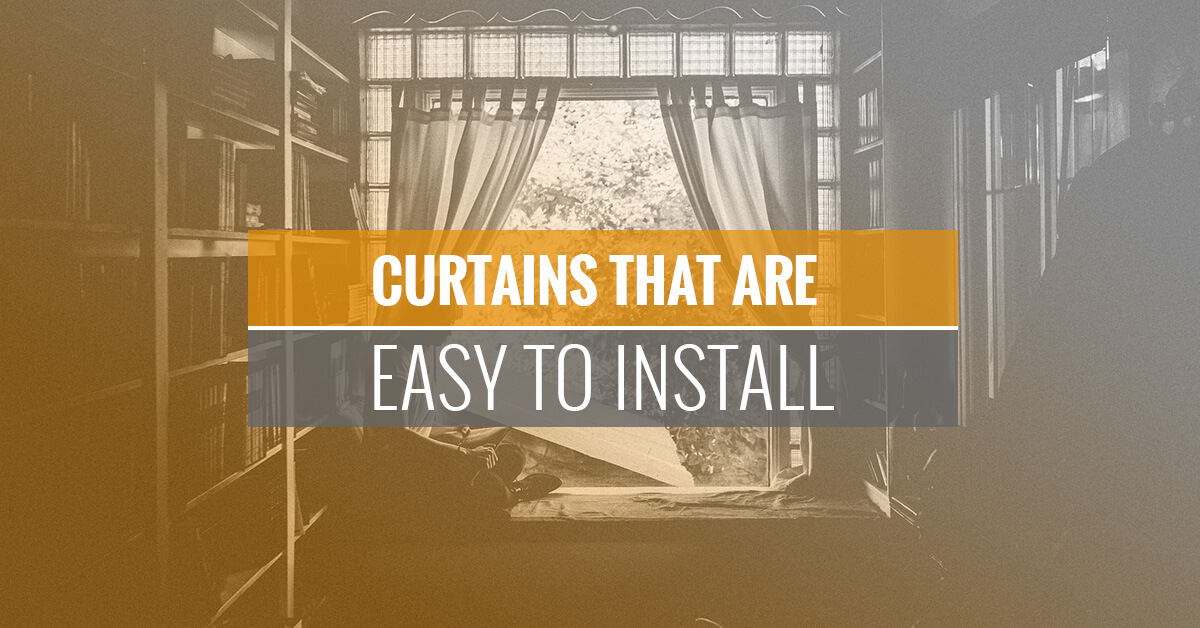 Window treatments are a necessity. Whether it's for style or for security, a curtain panel or roller blind can help spruce up a room and also keep nosey neighbors from getting too close of a look inside your home. Since curtains are so important, it's necessary to find the panels that will serve you well without being a total headache to hang.
Which Curtains Are Easy To Install?
Eyelet curtains are the easiest to install. The header style, referred to as the eyelet, is a series of metal rings at the top of the curtain fabric. These rings slide over a standard curtain rod and then hang above the window. Eyelet curtains come in a wide variety of colours and styles, and are one of the most affordable curtain styles.
About Eyelet Curtains
Ready-Made
Eyelet curtains can vary from store to store. At Quickfit, our eyelets are stainless steel. The inner diameter is 40mm, which makes them suitable for curtain rods — not tracks. To easily install our eyelet curtains, use a rod that is 32mm in diameter or smaller.
Ready-made curtains at Quickfit means the curtains come as they are advertised. Choose from a variety of colours and styles, and then select the correct size. These orders typically ship within 24 hours of purchase and can be delivered within the week to any location in Australia.
Blockout
Blockout curtains are made from a thicker polyester material that helps keep sunlight out of the room. The blockout material at Quickfit can block 100 percent of the sunlight when the curtain is drawn. This is a great perk of a curtain style that is already easy to install. No more work for even more benefits.
Custom
If you can't find a ready-made curtain panel that will suit your needs, check out our custom-made curtain panels. This way you can order exactly what you need and what you want without worrying about whether the panels will fit your style or window size or not.
Shop now for custom-made curtains.
Size Guide
The standard measurements below give a nice, full look. However, if you want more depth to your window treatments, simply order more panels and hang them on the same rod.
Two 120cm panels cover windows 100cm to 140cm
Two 140cm panels cover windows 100cm to 180cm
Two 165cm panels cover windows 120cm to 180cm
Two 180cm panels cover windows 160cm to 220cm
Two 240cm panels cover windows 210cm to 280cm
Two 300cm panels cover windows 280cm to 400cm
If it turns out that the eyelet curtain is not the one for you, Quickfit makes it very easy to return the panels. We don't ask questions. We don't make a fuss. Just send us the curtains back and we'll either exchange them for something else you'd like or offer you a full refund.
Our team can help you get the right panel the first time so you don't have to bother with a return. Learn how to measure and hang eyelets. Then, shop online at Quickfit for the best value deals in Australia.