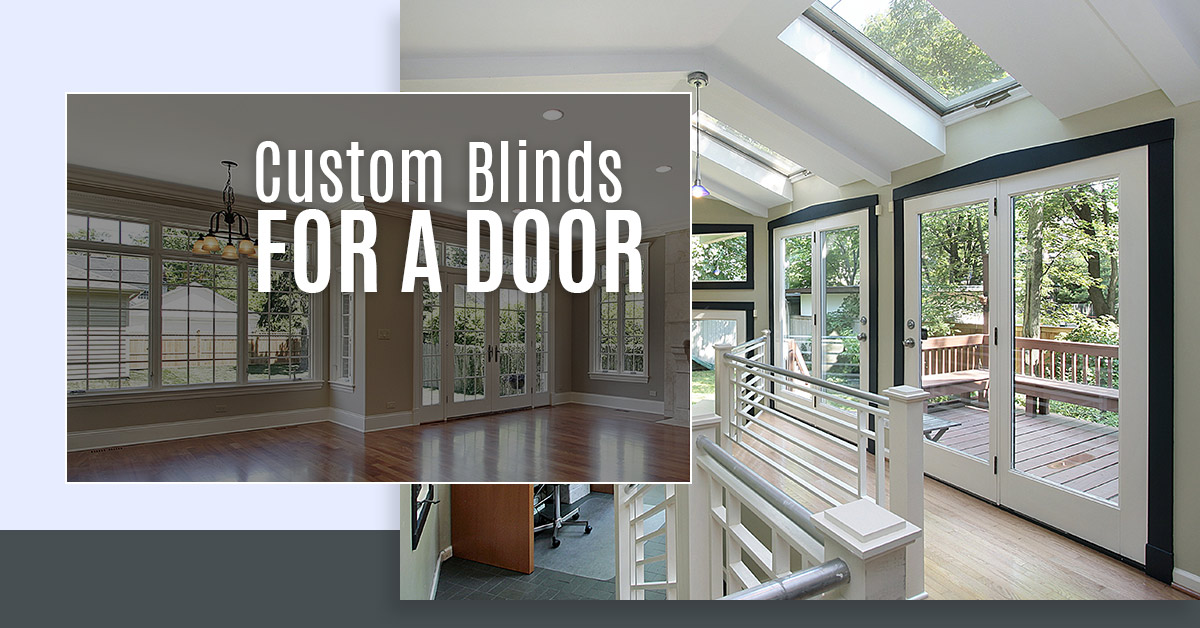 Do you have beautiful French doors in your home? They can be an exquisite front entry or a beautiful escape to the backyard. If, however, the French doors are on the exterior of your home, you most likely want beautiful window treatments to accompany them for your privacy. French doors are not the only reason you may need window treatments; any door that has large windows should be covered if you want to maintain full privacy.
As a good solution to this privacy problem, Quickfit recommends shopping online for blinds or curtains. We sell custom curtains that will surely fit your door and your home's style.
Creating Custom Blinds Fit for your Door
Made-to-measure blinds are a popular choice at Quickfit. All of the custom blinds at Quickfit are roller blinds. Roller blinds come in a variety of colours and can be easily created for any width or length. The roller blinds are a great choice for French doors or other doors with windows because they can be mounted directly on the door. The fabric is light and durable, so it can handle being swung open and closed multiple times a day.
On the other hand, a person may want curtains to hang above the entry. This can cause trouble because if someone comes in from outside and the curtains are drawn, the curtains can tear or wear in the same areas, decreasing their quality and value.
The roller blinds at Quickfit mostly come in neutral colours. There are two different types of roller blinds for your choice: blockout roller blinds and SunScreen roller blinds. The blockout roller blinds eliminate sunlight from coming into the room, almost entirely. SunScreen roller blinds, on the other hand, protect privacy but allow sunlight to come into the room through the blind shade. These are both great choices for doors with windows that you would like to cover.
How to Order Custom Blinds for your Door
Blockout and SunScreen roller blinds work great on windows or doors. As you shop through the different types of roller blinds for your custom purchase, you will notice many examples on windows; do not let this deter you from ordering this blind for your doors! When you submit your measurements correctly, you will get the product you desire.
To order your blinds, you will first choose the colour and style of roller blind fabric. Then, the form walks you through all of the measurements and decisions we need from you to make your custom blinds online: mount position (inside or outside the frame), width in mm (max 2,700), length drop that closely matches what you need (choose longer than what you need because trimming instructions will be included), colour of components, chain style, chain side (left or right), front or back roll, and quantity.
Decorating your French doors or other doors with windows is as easy as browsing through our online blinds collection, submitting your measurements, and finalizing your choice. We hope this experience helps you along the way!