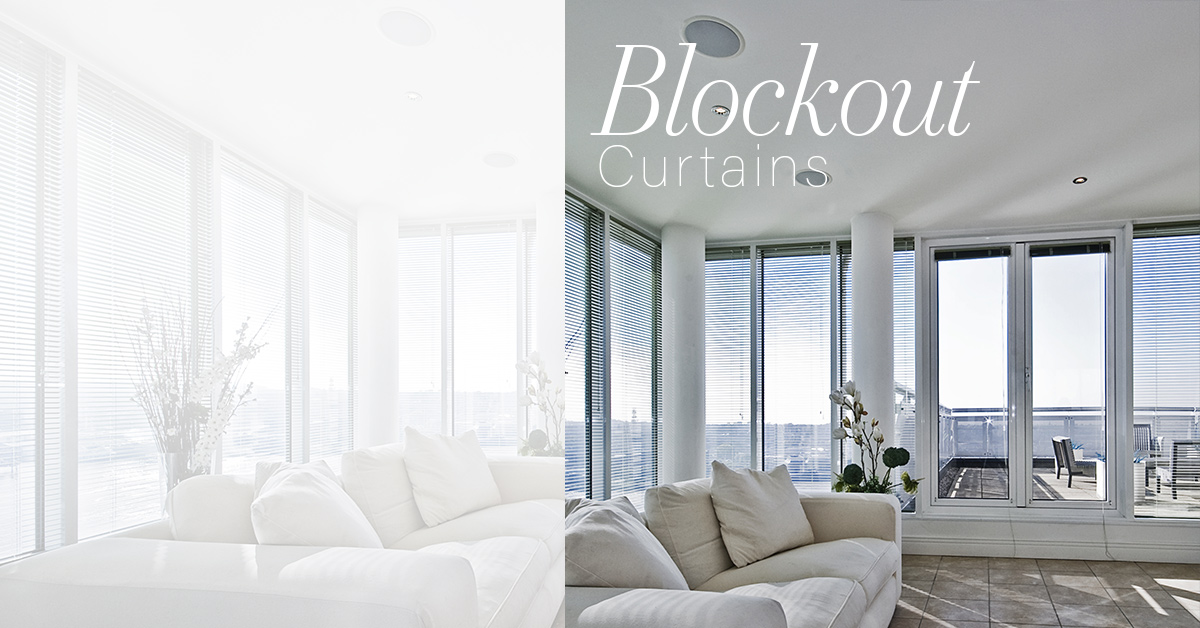 Which curtains best block light?
Here in the curtain biz, we have a special name for panels that block out light; hint: it is not that creative of a name. Curtains that block out light are called blockout curtains. If you are shopping for blockout curtains online, you may also notice them called thermal curtains because they also help keep the room temperature steady.
What materials work best as blockout curtains?
All of our blockout curtain panels are made from 100 percent polyester. There are many different colours, textures, and styles of these blockout polyester curtains available online.
How do blockout curtains work?
There are two different ways we construct blockout curtains. The first uses a thick fabric sample that is elegantly stitched into your custom panel. The other way is known as Triple Weave; it includes a layer of foam coating between two exterior polyester panels.
When are custom, made-to-measure blockout curtains the right curtains to buy?
The right person for custom blockout curtains is someone who is interested in keeping a space dark when the curtains are drawn. The polyester material is known to block 98 percent of all light when closed. Moreover, blockout curtains (especially those of the Triple Weave type) can help maintain room temperature, keeping the air warm when it is cold outside and cool when it is hot outside.
Another perfect person to order custom curtains online is someone who has uniquely sized windows to cover. Whether the windows are taller and wider or shorter and thinner, custom-made curtains can be the perfect design answer.
What features do I get to pick with custom curtains?
Fabric type, colour, texture
Header style
Track or rod
Height
Width
Centre or side opening
Tie backs
Curtain hooks
How do I measure for custom curtains?
Follow this handy guide to make sure you properly measure for your curtains. We love this feature of custom curtains because it means you receive the curtains that best fit your windows and spaces. There is no such thing as one size fits all curtains in the custom world!
Can I have a sample of the blockout fabric before I buy panels?
Yes, of course! Before you buy curtains online at Quickfit, you can order free samples so you can determine for yourself if the blockout curtain panel is right for your home. Choose up to five different panel fabrics to sample.
How do I order custom-made blockout curtains?
Start by shopping for the perfect fabric type, colour, and texture offered for custom, made-to-measure curtains. Make sure you know your measurements! Once you select the fabric, you will be prompted with the different questions we need to make curtains just for you.
How long does it take to receive custom, made-to-measure blockout curtains from Quickfit?
Your custom curtains will be made and delivered to your door within 10 business days of placing an order. Shipping is always a flat rate $9.95, and delivery time may take a bit longer for rural areas. We do not ship internationally.