Posted by Jane Dodge BA Fashion Design RMIT: Textile Designer Quickfit Blinds and Curtains on 22nd Dec 2014
Its no secret that 2014 saw the introduction of colour back into our rooms. Not the gaudy, over-the-top-look of the 70's with highly patterned, in your face curtains and floor coverings so fluffy and out there, you would lose your dog in them. But a tasteful blend of the ever-so-popular, monochromatic curtains produce an industrial look with a pop of colour to warm the room up. Make it easy on yourself and get your designs online.
Charcoal or shades of grey is still the big winner when it comes to key interior items, especially when it comes curtains and window coverings. Same goes for the floor coverings, sofas, accent chairs and bedding.
Grey curtains that hit the spot range from black through to beige / silver shades. Shades of grey are wonderful to use as your back drop, a great neutral colour that accentuates almost every colour.
A huge winner for 2014 was Grey and Yellow, and it looks like there is no letting up with this key colour combination.
Wow your friends and family with this stylish, fun and sophisticated colour combination.
Think grey curtains, sofa, bedding and floor coverings with yellow accents.
Take some inspiration from these great room ideas from Celebration Homes in Perth Australia.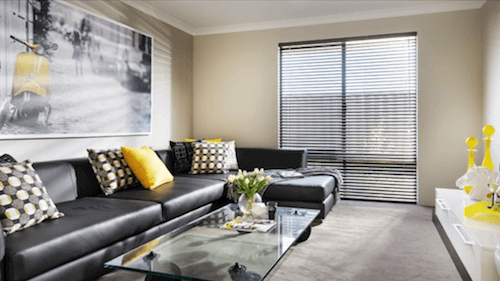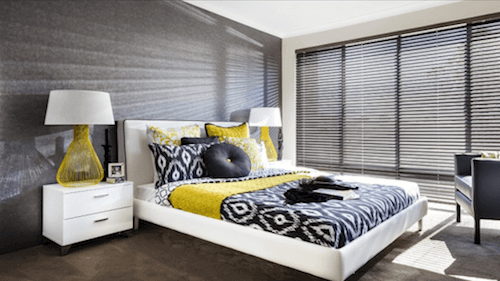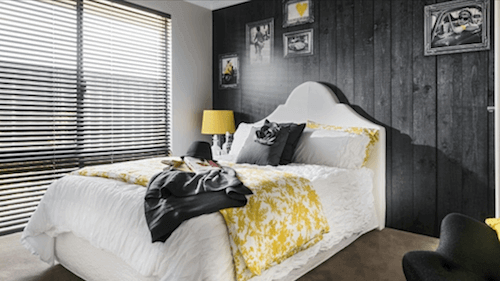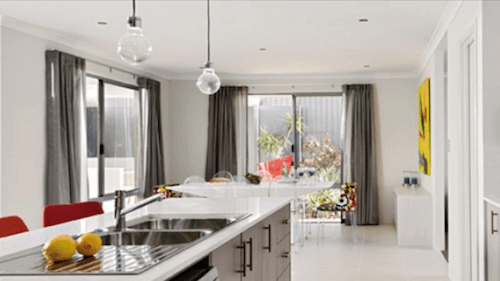 Start your room with these black or grey curtains and go from there: You can find a huge range from Quickfit Blinds and Curtains right here >>