Posted by Emily Wang on 6th Apr 2023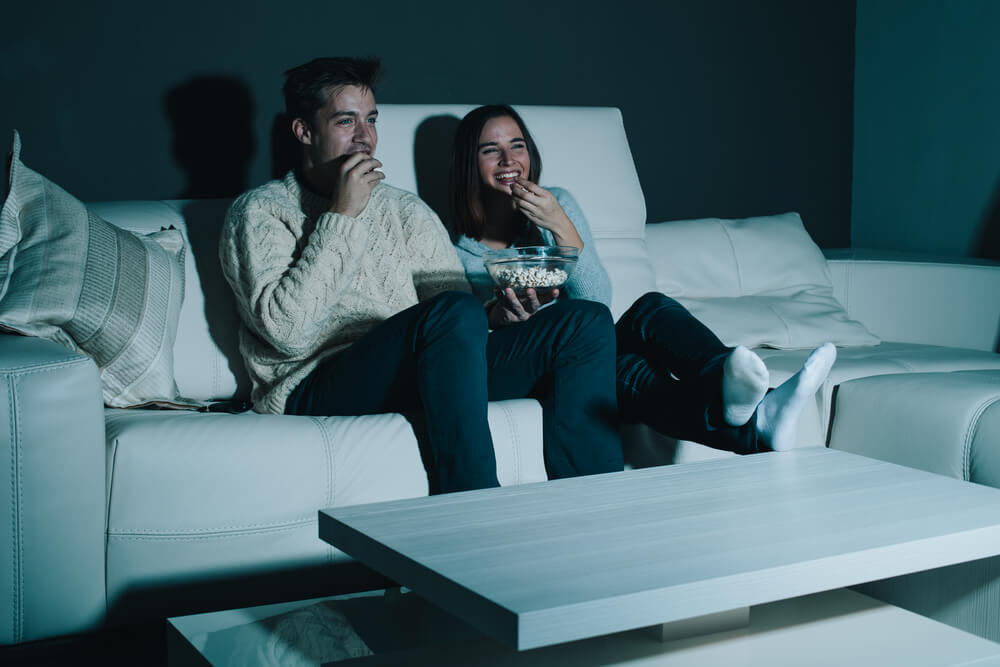 If you have gone to the trouble of creating a dedicated room for watching movies, then you certainly need to finish the project off with some heavy home theatre curtains. Cinema room curtains not only look fantastic they are an essential component for any home theatre.
When considering curtains for a home cinema room it's important to think about the benefits you can gain if you choose correctly. Blockout curtains are both practical and stylish and can provide you with the best cinematic experience when installed correctly. Blackout options will reduce the amount of light that will enter your home cinema and therefore reduce reflections on the screen with will greatly improve your cinematic experience.
You've probably invested a fair amount of money on the equipment in your home theatre. Speakers, surround sound and the screen itself all come at a cost, so you need to ensure you are getting the most from your chosen setup. You should think about your choice of curtains in the same way. Your home cinema curtains may not cost as much as the technology side of your home theatre, but you should still invest as much as your budget allows on your chosen window treatment.
Soundproof or acoustics curtains are thicker than your standard curtains. Heavier fabrics that are tightly woven or those with better quality linings will absorb sound and reduce the acoustic reflection off of the glass in your windows and walls of the room. Therefore providing a much better sonic experience. If you have chosen to add a sound system to your home theatre setup then adding acoustic curtains is a must.
These soundproof curtains will not only reduce the vibrations inside the room but they will also block noise pollution from entering the room via your windows. This means less distraction from the outside world and a more immersive movie experience for all.
If you're currently in the market for the perfect curtains for your home cinema room, here are a few tips: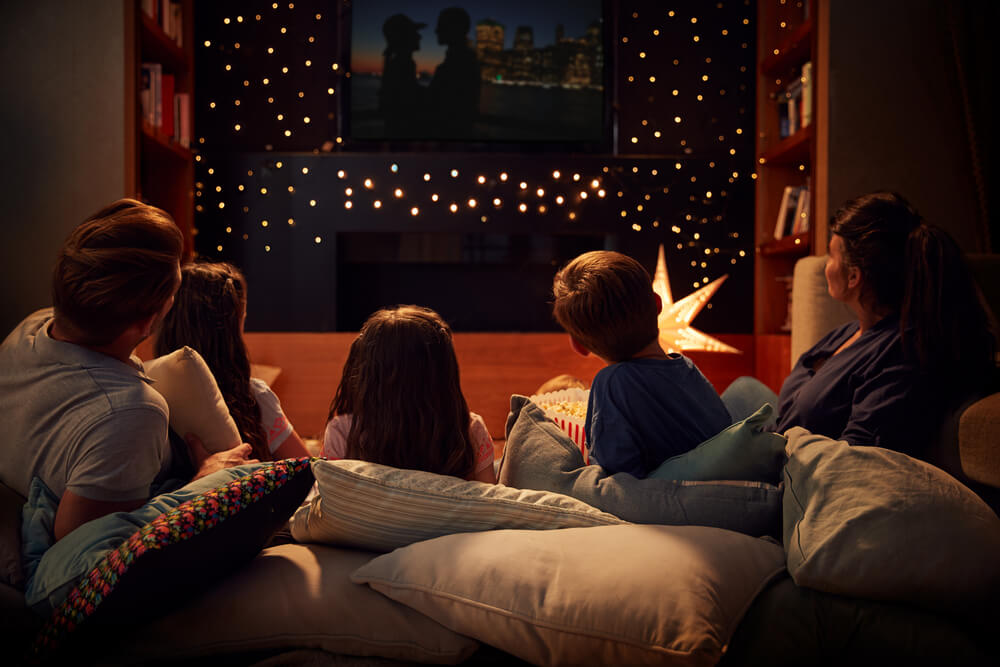 Dark Curtains look the best, create a dramatic effect and have better light block-out properties. They will also make the room feel more private, intimate and enveloping. The perfect setting to sit back, relax and enjoy your chosen movie!
The fabric should be either 3 pass acrylic foam coated on the reverse or a triple weave blackout construction. Both of these types of blockout curtains will do the job nicely. The darker the fabric colour the better. These types of curtains are heavier in weight and provide noise reduction or acoustic absorption, allowing you to enjoy your audio equipment to it's fullest.
Don't skimp on the size. You need them nice and full. The fuller, the darker the room and the better sound absorption. As a rule of thumb aim for the curtain width to be as close to triple (3 times) the width of the space you are covering. For example, if the wall/window you are covering is 3m then you should aim for 9m of curtains. This could be made up of several panels. You don't need one big curtain several smaller ones will look just as nice. You will not notice that they are several curtains when hanging.
Installing your curtains correctly, or hiring a professional who does will make all the difference and really allow you to get the most benefit from your investment. Ensure the curtains cover the entire window, both from the sides and at the top and bottom. This will reduce the amount of light grazing, block more noise pollution and help to maintain the temperature of the room.
Extra long curtains draping on the floor give a real feel of opulence. They not only look terrific they provide additional soft furnishings, again providing added noise absorption.
Bulk Packs of multiple panels are a great way to cover a huge area. You can get bulk packs of blackout curtains for under $200.00 sometimes as low as $150.00 for 8 panels/curtains. You can get bulk packs of curtains here>>
Here are a few options:
Eyelet Top Curtains: these curtains have the silver rings or eyelets in the top. They are super easy to hang as they just slide on a rod. You can hang as many panels as you like to give a great full look. The room can be framed by using a contrasting panel on each end. We recently saw a room that had all 3 walls covered with curtains/drapes. In total they had 24 panels, 8 panels/curtains on each wall. All panels were black and the end ones in the corners were white. It looked fantastic. If you dont like the look of the rods at the top get simple ones with small finials (the end part) or remove the finials all together and but the ends of the rod against the wall. You can also run a pelmet (piece of timber in front of the rods, paint it black or cover it in the same fabric as the curtains. Click here for more information on measuring and installing eyelet curtains.
Pinch Pleat Curtains: these have pleats sewn into the top. You cant adjust the size of these so you need to be sure to get the correct size. They are sold as pairs ie you get 2 panels in the pack. The size stated will the size of the window/wall you are wanting to cover. For example if the size states 300cm then this will cover 300cm. They are usually a bit wider than this but because they are generally for windows and need to open in the middle they allow for each panel to over lap in the centre. These curtains get hung on a track. Click here for more information on measuring and installing pinch pleat curtains.
Pencil Pleat Curtains: these come as one big flat piece of fabric with a tap and some strings sewn into the top. You pull the strings and bunch them up to your desired width. You can make these sort fir perfectly as they are adjustable. They hang on the sewn type of track as a pinch pleat. Click here for more information on measuring and installing pencil pleat curtains.
Here is a good selection of curtains suitable for the home theatre or cinema room curtains.