Posted by QuickFit Blinds & Curtains on 10th Dec 2021
It's been discovered that the average Australian household emits anywhere between 15-20 tonnes of CO2 annually, which is almost double the US average of 7.5 tonnes, and three times the amount of global emissions targets. It's clear that something needs to be done about the way that we everyday Aussies live day to day, and it most certainly starts at home.
With energy efficiency becoming a growing concern for many Aussie households, our team at Quickfit have been working hard to ensure that our range of curtains and blinds will help families across the country keep their home's carbon emissions naturally low. On top of this, a wide range of our modern curtains and blinds has also been manufactured using sustainable fabrics and materials.
Want to know more about how you can reduce your household's overall carbon footprint? And curious about how our curtains and blinds factor into this green equation? Find all the answers to these questions below!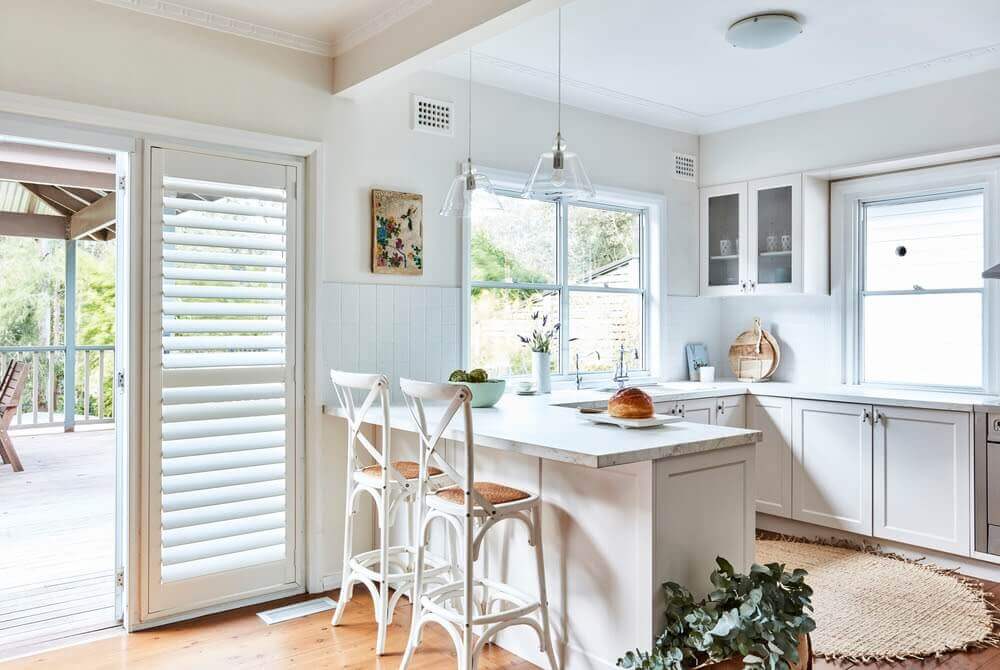 Invest in insulation
One of the best ways to keep your home naturally warm in the winter and cooler in the summer is to invest in your home's insulation. Wall and floor insulation can regulate the temperature inside your home with minimal need for heating and cooling, ensuring that your household emissions stay significantly lower than the national average, as well as reducing the costs of your utility bills. Internal insulation actually works in a very similar fashion to our blockout curtains and blinds here at Quickfit, which use double or triple layering to minimise heat transfer through your windows, allowing you and your family to maintain a regular temperature throughout your home's interiors.
You can reduce your carbon footprint even further by opting for a combination of sensible and functional window coverings like our blockout curtains, as well as natural insulation. It's common for many Aussie homes to be fitted with polyester, plastic fibre or fibreglass insulation over natural or recycled materials like wool or repurposed blankets. An investment in natural insulation will undoubtedly lower the overall carbon footprint of your home as well.
Boost natural light availability
Homeowners know all too well that their utility bills tend to be a lot lower over the summer than during winter months. There are a few reasons for this, with the most prominent being the extended daylight hours in summer months. Natural sunlight can illuminate your interiors without costing you a cent in lighting, so it's in your best interests to maximise the natural light availability of all the interior spaces across your home.
Whilst this could be achieved by removing your curtains and blinds entirely, this obviously comes at the cost of your privacy when indoors. If your windows are fitted with double roller blinds or sunscreen blinds, however, you can really reap the best of both worlds!
Sunscreen blinds are perfect for ensuring that your interiors stay safe from sun exposure whilst simultaneously allowing natural light to filter into your interiors quite organically. A set of double roller blinds will allow you to maximise the natural light availability of your bedroom spaces during the day alongside also ensuring that your room stays nice and dark when you're preparing for bed at the end of the day.
Incorporate natural materials into your home
Did you know that your home's carbon footprint isn't just calculated by your family's energy usage alone? The manufacturing process of your clothes, furniture, personal tech, and even your home's fittings and fixtures all contribute towards the size of your household's carbon footprint.
You can actually lower your household's overall carbon footprint quite significantly by shopping sustainably and incorporating more natural materials and elements into your home's design scheme. Thrifted items or furniture and decor made from natural or recycled materials like timber and rattan tend to have a higher sustainability rating than brand new items made from synthetic materials. Our 100% pure linen curtains here at Quickfit are favourites amongst DIY interior designers who are both looking to incorporate more natural elements into their interior spaces as well as reduce their household's overall environmental impact.
Alongside looking absolutely stunning in a wide range of interior design styles from modern contemporary to the refreshing Hamptons Coastal style, adding our 100% pure linen curtains to your home's bedrooms or living spaces will also allow you and your family to reap all the benefits that surrounding ourselves with natural materials can hold on our physical and emotional wellbeing. Soft light, airy interiors, and harmonious, sustainable living accompany interiors that have been designed using natural elements.
Even using just a few of the suggestions outlined above alongside taking steps to live sustainably and assessing the energy star ratings of your home's appliances, fittings, and fixtures, will likely allow your household to cultivate and maintain a carbon footprint that's a fraction of the size of the average Australian household.
Want to find the right window coverings for your eco-friendly home? Check out our full collection of curtains and blinds available right here at the Quickfit store today!