Posted by QuickFit Blinds & Curtains on 11th May 2020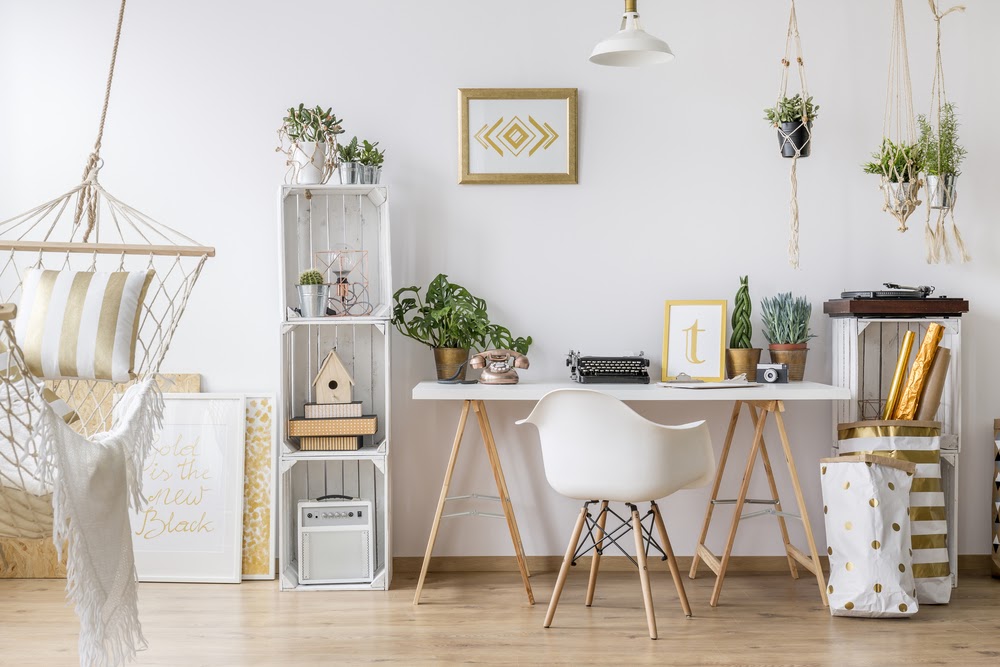 Having a dedicated and well-designed workspace can make working remotely a much better experience. Your home office should be a space set up to inspire productivity and creating an area you enjoy being in can really improve both your motivation and quality of life whilst working from home.
So whether you run a business from home or you're just looking to create a space for yourself or your family work in peace from time to time, below is a guide to setting up a practical, perfectly styled home office.
Location, Location, Location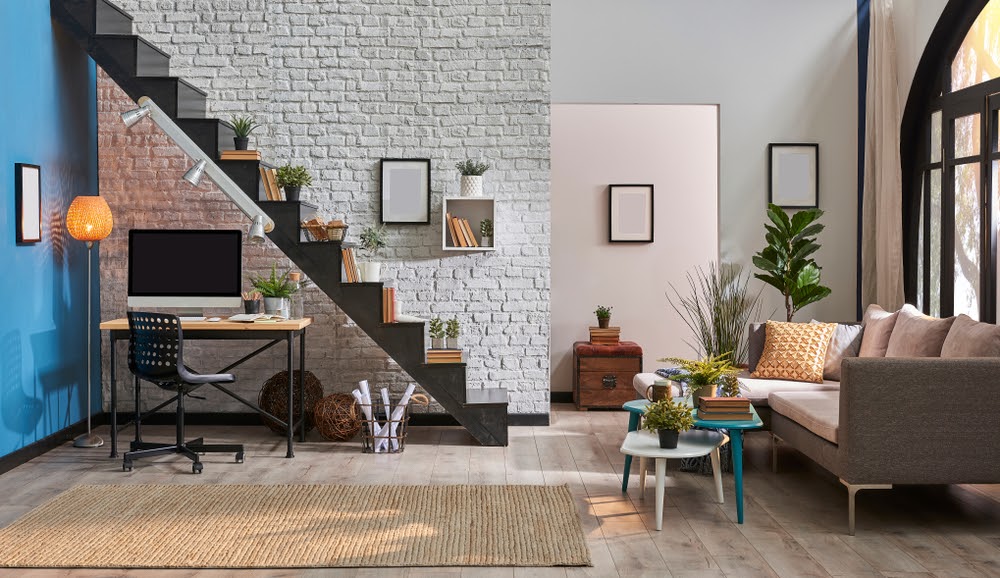 Sure, you're creating a 'home office', but the location is still highly important. Firstly, figure out how much space you have spare as well as how much room you'll need for the type of work you're planning to complete in the space. If you only require enough space to set down your laptop, notepad and mobile phone then you may be able to make use of unused space around the home such as underneath the stairs or an area of the hallway. If you're lucky enough to have a spare room, then this will be the most obvious place to set up shop. Wherever you choose for your home office it's important to dedicate a specific space as this can help with work-life balance.
Choose The Correct Window Dressing Option For Your Needs
Choosing the right curtains or blinds for your home office is essential to creating the correct atmosphere for work. If you prefer a well-lit workspace, then choose sheer curtains that will allow natural light to enter your home office whilst also providing a small amount of privacy. If you live next to a busy road or find yourself being distracted by what's going on outside whilst working then blockout curtains may be best suited to your needs. As well as blocking the amount of light that enters a room, blockout curtains can also help to reduce noise pollution from entering your home. Blockout curtains can also help if you're looking to eliminate glare from your screens.
Consider Comfort
Selecting the correct home office furniture is key to ensuring comfort whilst working remotely. When choosing a desk, look for something big enough for your screen, keyboard and anything else you'll need. Your chosen desk should also be high or enough for you to reach everything comfortably, rest your wrists or arms whilst typing and look at your screen whilst keeping good posture. Height is also important when choosing a suitable office chair. If your space doesn't allow for a large ergonomic chair, then be sure to use cushions or specially designed back support that will keep you as comfortable as possible no matter how long you need to stay at your desk.
Create A Space You Love
Lastly, just because your home office is a practical space doesn't mean it has to be visually boring. Decorate your home office any way you see fit, creating a personal oasis that you actually want to use! Adding your personal style with wallpaper, fun desk accessories, artwork or indoor plants doesn't seem all that important, but feeling inspired and happy whilst working remotely will definitely be reflected in your work. Indoor plants are great for adding those final touches to areas such as home offices as they can make a space feel peaceful and altogether more tranquil, which can help if your work gets stressful. If your home office is a private space in a room that is not used for anything else then take advantage of this and take risks with your decorating and styling choices.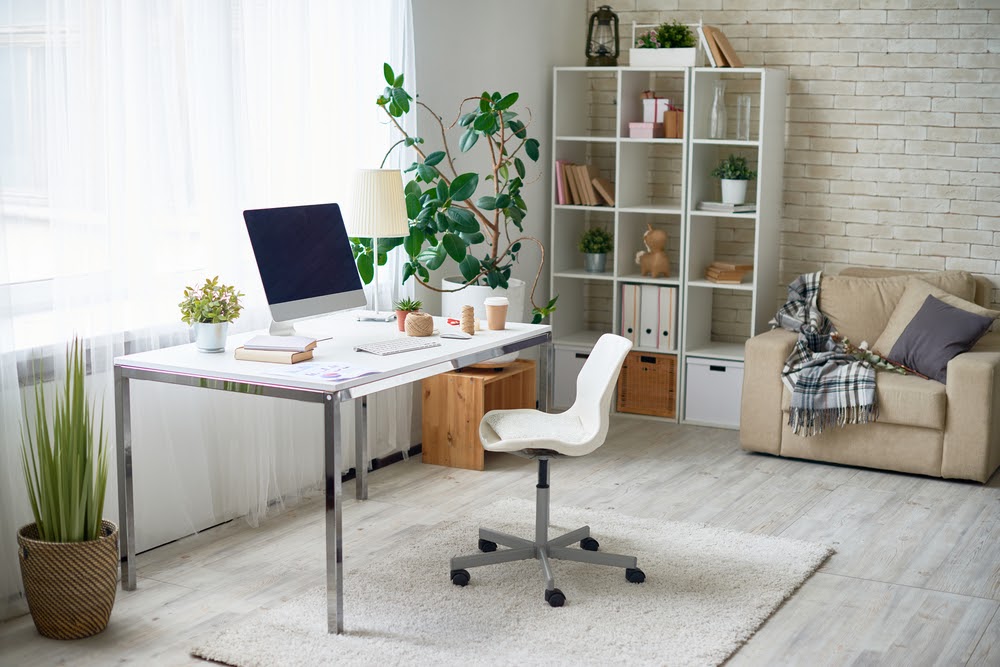 Hopefully, the above points have given you the inspiration and knowledge needed to make your home office space work for you. Quickfit curtains and blinds have a large range of window treatments that are perfect for making your home office practical without compromising on style. From custom made curtains that make dressing awkward windows easy, to affordable, ready-made, easy to install blockout and sheer curtains, we have something to suit any type of home office setup.