Posted by Emily Wang on 6th Apr 2023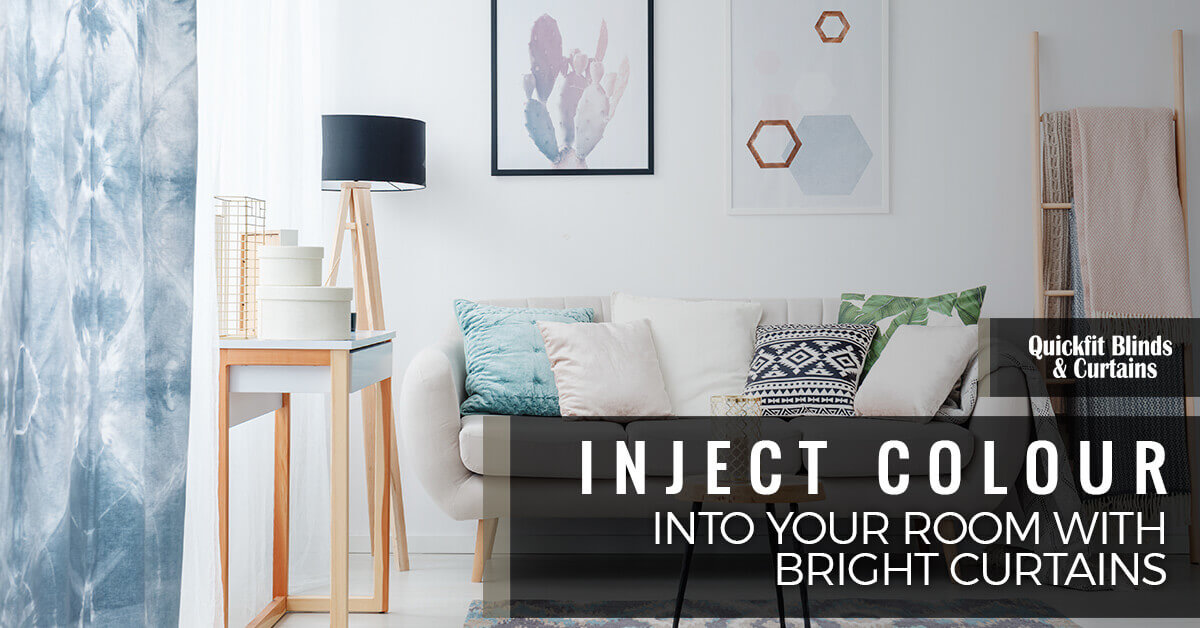 Whether you are looking for a distraction from the dull, boring winter scenery or you are just looking to liven up your interior spaces, hanging bright curtains in your home can be an effective solution. Fun, colour curtain panels can instantly inject style and personality into a space, allowing you to express your bold personality in a creative way. Thanks to the wide variety of bright coloured curtains online, finding the right ones that suit both your budget and your style preferences is easier than ever before.
At Quickfit Blinds & Curtains, we offer residents of Australia and New Zealand access to the best deals on the internet for both ready-made and custom-made window treatments. Whether you are searching for bright-coloured sheer panels or blockout eyelet curtains, we have you covered. Shop for your colourful curtains online with us today!
Bright-Coloured Curtains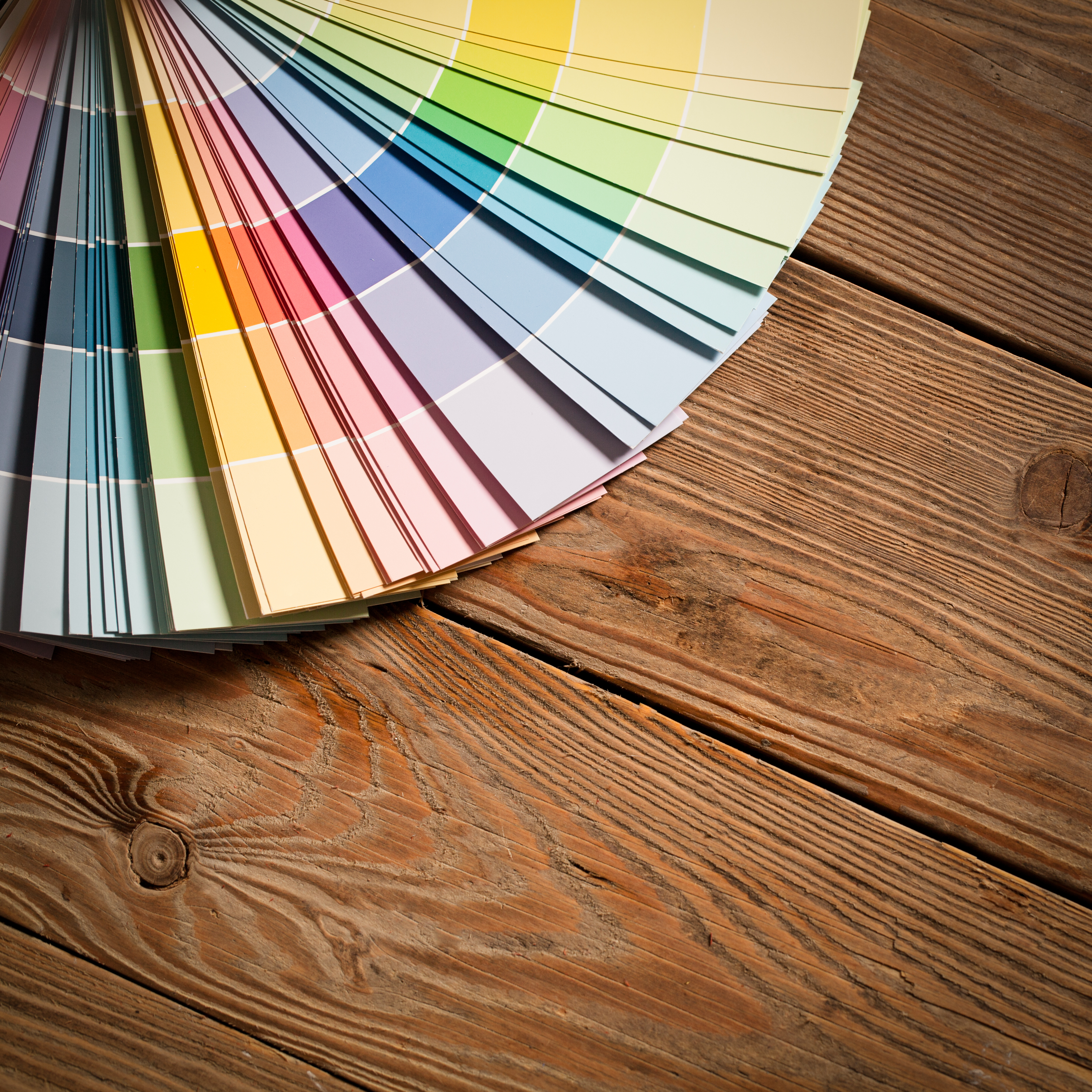 Red Curtains
If you are searching for the perfect colour to create a sense of excitement, passion, and warmth in a room, no other colour will accomplish the task better than red. Red is a powerful colour that pairs well with virtually any neutral tone, including white, cream, tan, and brown. When incorporated into your master bedroom decor, red curtains create an opulent and romantic atmosphere. In the kitchen, the vibrant colour will have you and your guests excited for mealtime, and bright red curtains can transform a stark, cold room into one that is cosy and inviting.
Our Portsea Custom-Made Blockout Curtains come in a wide variety of colours, including red. These stylish panels have a linen look to them and they have incredible light-blocking qualities, making them the perfect addition to any bedroom.
Pink Curtains
When you want to decorate a young girl's room, pink is a natural choice to incorporate into your colour palette. Hanging bright pink curtains is an easy way to add an element of whimsical fun to the room while complementing the other pink accent pieces in the space, such as bedding, lamps, and wall hangings. This colour is not reserved solely for a girl's bedroom, however. Because pink symbolises beauty and love, it is also a wonderful colour to incorporate into a powder room or dressing room, providing an otherwise utilitarian space with a bright, but delicate, pop of colour.
Blockout curtains are perfect for children's bedrooms because they provide optimal conditions for sleep with their light- and sound-blocking qualities. Our Aspen Blockout Eyelet Curtain is available in pink, allowing you the convenience of a curtain that is as affordable as it is colourful.
At Quickfit Blinds & Curtains, we know that shopping for bright curtains online can be tricky since dye lots and colours can vary so much. To make your online shopping experience as easy as possible, we are happy to offer free fabric swatches so that you can feel and see a sample of our curtains before you buy them. If you are unsatisfied with your ready-made curtain purchase for any reason, you can return it — no fuss and no questions asked.
Blue Curtains
The colour blue is one that evokes a sense of calming peace, confidence, and tranquility when incorporated into interior design, and it also symbolises trust and professionalism. Although it is not a neutral colour, it is often considered an earth tone because of its relationship to water. Blue is a wonderful colour choice for just about any room, and blue curtains pair incredibly well with neutral tones like creams, tans, and greys. Hang blue curtains in your master bathroom to create a relaxing, tranquil environment, or you can hang blue curtains in a home office to create a trustworthy, professional space.
Are you tired of searching for bright curtains online only to be disappointed with a limited selection? We have a range of curtains available in teal and blue, allowing you to choose which bright blue curtain will work best in your space.

Purple Curtains
As a rich colour combination of red and blue, the colour purple is a popular choice for those homeowners who want to inject vibrant colour into their home. Hanging bright purple curtains in a room is sure to make a bold statement, and it is wise to consider the room's purpose when considering this colour. Purple has long been associated with royalty, luxury, and dignity, making it the perfect colour choice for new curtains in your formal dining room or study. This unique colour also symbolises thoughtfulness, knowledge, creativity, and imagination. If you are searching for a bright-coloured curtain suitable for a children's playroom, you can't go wrong with purple!
Because purple can be such an intense colour, those who buy purple curtains often choose sheer panels over traditional solid panels. Our purple Voile Sheer Eyelet Curtain provides an incredible burst of colour, while our Anton linen look panels are available in a rainbow of colours. Which will you choose?
Shop Online for Bright Curtains!
Bright curtains will immediately transform your space and be a conversation piece for friends and family when they visit. No matter what colour of curtains you choose to incorporate into your interior design, you're sure to create a stunning aesthetic that is unique to your style and personality.
Finding the right curtains is easy with our online curtain company. Simply browse our inventory, purchase your favourite style, and enjoy $9.95 flat-rate shipping on your order of ready-made curtains. If you prefer a custom-made set of curtains, we can help you choose the right specifications for your needs. We are also happy to speak with you and provide tips on how to measure and install your new curtains. Shop our inventory today to discover a world of design possibilities!