Posted by Emily Wang on 6th Apr 2023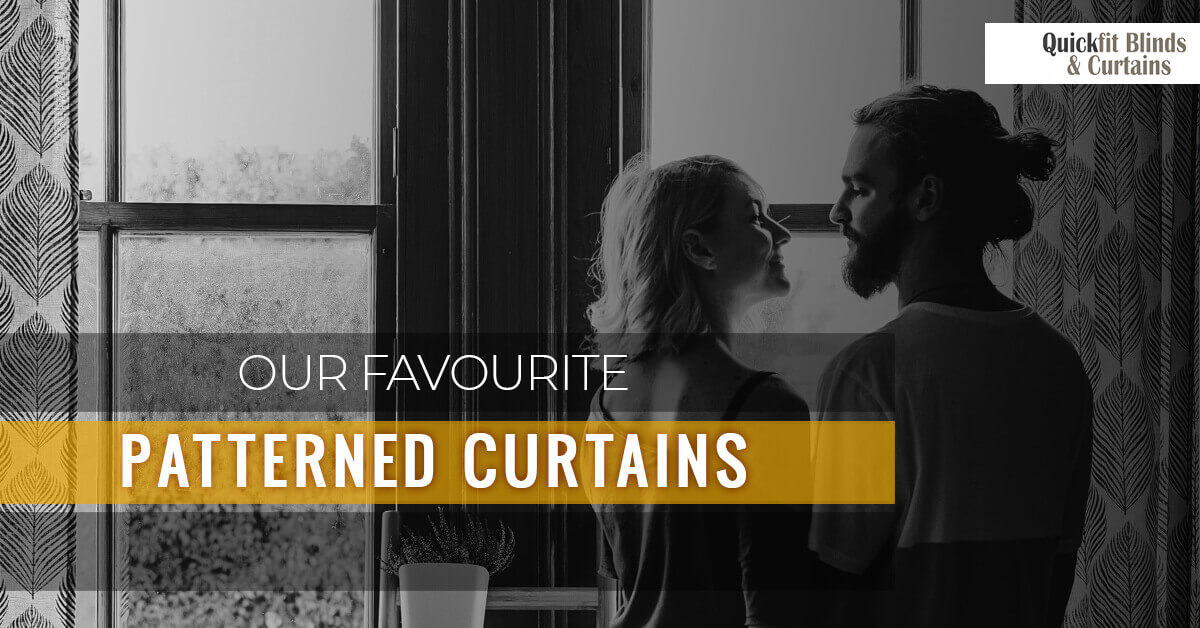 There is nothing like selecting new curtains for your home. With your old window treatments out of the way, you have a blank slate on which to work, allowing you to experiment with different colours, materials, and patterns. A patterned curtain panel enables you to strike the right balance between form and function, and at Quickfit Blinds & Curtains, we offer an incredible selection of stylish patterned drapes that you have to see to believe. Today, we will review a few of our favourites and explain why we love them so much. Read on to learn more and shop our online curtain shop today!
Must-Have Patterned Curtains
Whether you are looking for a patterned curtain panel for your living room, formal dining room, or your child's room, you're sure to find it in our inventory. Some of our favourites include: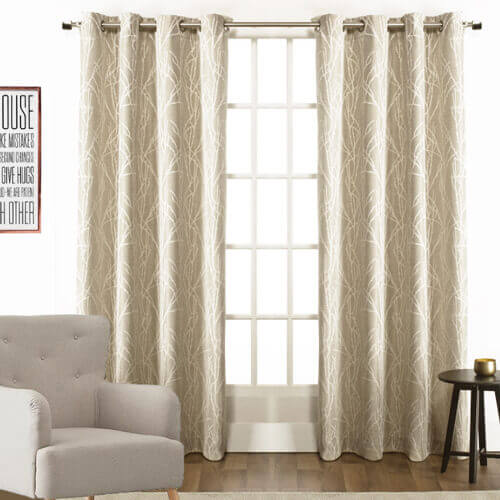 Alyssa Eyelet Cream Curtain - AUD $59.95
If you are searching for a light-coloured set of drapes for your living room or dining room, this panel boasts many attractive qualities. Featuring a creamy gold base material and light, abstract lines in a lighter cream shade, the Alyssa Eyelet panel is guaranteed to add an element of opulence and warmth to any room. They are also available in grey for those who prefer a cooler colour palette. The panels are made from a very heavy, weighted-weave polyester material that blocks out harmful UV rays and provides excellent thermal qualities in the winter time. The best part? This stunning gem is machine-washable!
Leaf Eyelet Blockout Curtain - AUD $35.95
Elegant and modern, there is a lot to love about this patterned curtain panel. Made with a linen-look fabric, it complements most nature-themed decor palettes, and it offers a bit of textural appeal, as well. These curtains are available in both taupe and latte shades, which allows you to choose a light-coloured panel or a darker one, depending on your style preferences. Layered, three-pass coated construction allows you to enjoy the benefits of premium blockout curtains, and wide 40-millimetre eyelets ensure easy installation and operation. This panel is perfect for creating a cosy, contemporary feel in a room.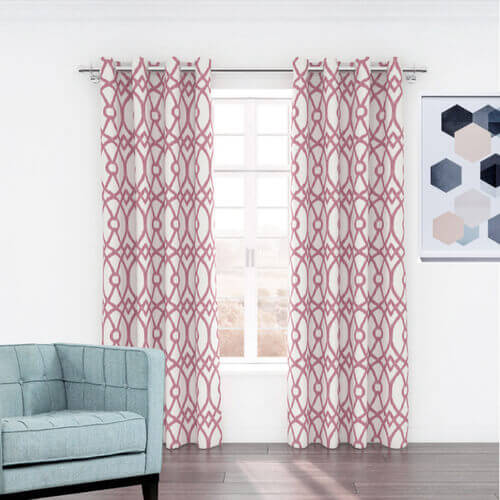 Linda Eyelet Curtain Panel in Pink - AUD $35.95
Are you searching for the perfect curtains for your daughter's bedroom, or do you have a dressing room that has a distinctly feminine appeal? If so, then you have to check out these white and pink patterned jacquard curtains. Featuring an ultra-modern linear design from top to bottom, these panels are sure to add incredible style to any room they are installed in. They are crafted from 100-percent easy-care polyester material, which means you can machine wash on a cold, gentle cycle and line dry them. Aside from being incredibly stylish and affordable, this patterned curtain panel also provides UV protection for your furniture without blocking out all natural light.
Bristol Extra Long Grey Sheer Curtain - AUD $49.00
When shopping for sheer curtains, many homeowners think that they have to compromise style for solid-coloured panels. Unlike traditional single-colour sheer curtains, these curtains break the mould by incorporating a stunning texture on sheer grey material that creates instant visual intrigue. Measuring 250 centimetres long, these curtains are ideal for extra-high windows, or you can let the extra material puddle on the floor for an incredibly glamorous aesthetic. Their sheer construction allows ample amounts of natural light to enter the room while also providing a light layer of privacy, making them perfect for studies, dining rooms, and other formal spaces.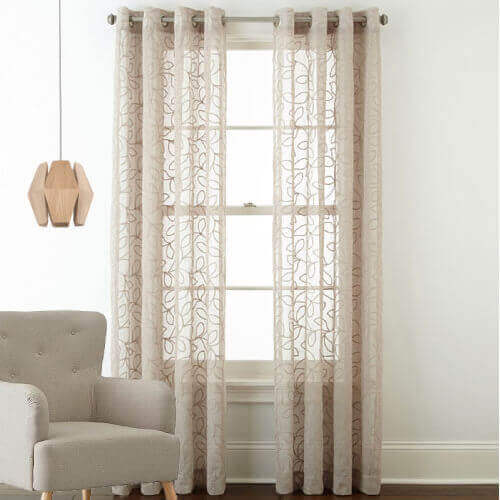 Searching For High-Quality Pattern Curtain Panels?
Are you ready to inject instant style and appeal to your home? With the right patterned curtain panel from Quickfit Blinds & Curtains, you can do so quickly and affordably. We offer free swatches, safe and secure online shopping, and no-hassle returns on all ready-made items to make your shopping experience as easy and convenient as possible. If you ever have a question about any of our patterned curtains, please contact our helpful team. We are available seven days a week at 0422584155, and we would love to help you! Enjoy your new curtains, and thank you for shopping Quickfit Blinds & Curtains!