Valentine's Day is right around the corner. There are many different ways to celebrate Valentine's Day with your loved one. Some people choose to give each other gifts and spend a lovely date out and about, while others choose to share a romantic date night at home. Since we're the local home decor experts, we'll take you through the latter option to help you have a romantic celebration. Your first step is to shop online for some blockout blinds.
One of the best ways to create a romantic setting in your home is to draw the blinds to block the light, strike a match to light some candles (rose and lilac scents are great choices), and turn on some light music. Setting the mood lets your lover know from the very beginning that it's a special occasion. Some of our favourite love tunes include Savage Garden's Truly Madly Deeply, INXS' Need You Tonight, and, of course, John Paul Young's Love Is In The Air.
Once the mood is set, cooking a meal together can turn the typical day into a fun, lighthearted, appetite-filling activity. Roasted salmon with string beans is a tasty meal that is nutritious, healthful, and flavorful. Instead of trying to cook the same dish together, split up the cooking so you don't get in each other's ways and get frustrated. Then, the meal will be cooked quickly, and you can both be in the kitchen together.
Finish your date by dipping strawberries in chocolate, drinking some wine, and dancing around your beautifully candle lit home.
Shop online for blinds to get your Valentine's Day date started on the right foot, and have a happy celebration at home!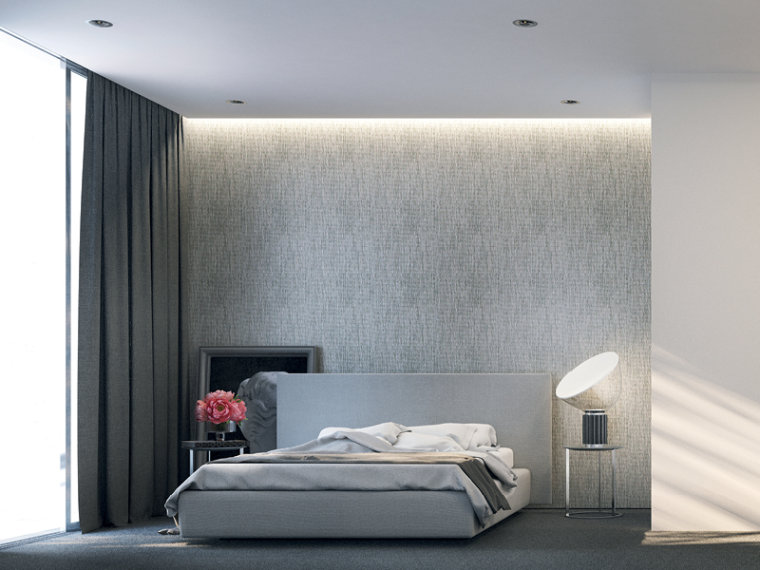 BOND SOFT DRAPE PINCH PLEAT CURTAINS | Create a bedroom room fit for your Valentine