Home decorating can seem like an adventure or a chore; it is all about how you approach it. It's more like a chore when you put it off, thinking to yourself that the only reason it needs to be done is because the current decor is from the 1990s, and you are a few decades behind trend. It can become an adventure when you see awesome styles, easy DIY projects, and affordable costs. Here at Quickfit Blinds and Curtains, an affordable blinds and curtains online store, only believe in home decorating as an adventure, so today, we are showing you one simple way you can take your bathroom from the bland and old decor it has today to the freshest trend of 2016 without spending a fortune or multiple days working.
Switch The Shower Curtain For A Bathroom Decor Update
The bathroom has a few key focal points for decor: the countertop and sink, the shower or bath, and the walls. Updating the countertop and sink can be both time and cost consuming. Updating the entire shower or bath can also have those downfalls, but starting with the curtain is like hanging a new piece of art. Updating the bathroom walls is another affordable project, but it typically takes an entire day.
The shower curtain you choose can be purchased online in just a few moments and hung in your bathroom just a few days later.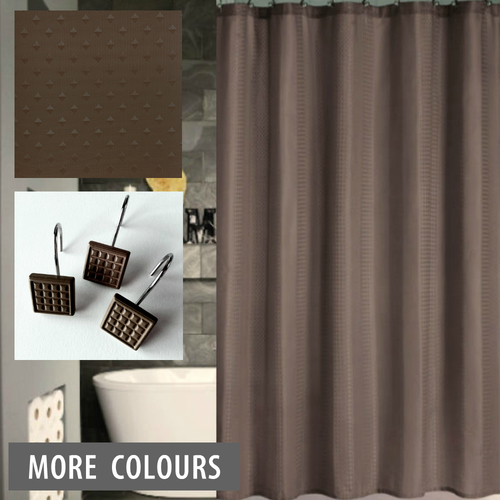 For 2016 and 2017, we recommend buying this Dobby Shower Curtain and 12 decorative hooks to upgrade your bathroom. The dark chocolate colour keeps things warm and cozy, but other colours are also available (white, green, and latte) if you desire a different look. For only $15.95, you can purchase this curtain and hooks. Installation typically takes people about 15-20 minutes from the time they receive the package to it hanging in the bathroom. We love to keep things simple and fresh. Enjoy!