Posted by Emily Wang on 6th Apr 2023
Roller blinds are a great addition to your home decor. They are simply window treatments that allow you to customise the amount of light coming into your space, so you can control the brightness and your privacy with ease. With our made-to-measure roller blind service, it's easier than ever to get the blinds that you need for every window in your home without paying a fortune. Some people love the look of roller blinds all on their own; they can be integrated seamlessly into modern, minimalist, and even traditional decor schemes. Others prefer to finish their roller blinds with a pelmet of some kind across the top. They feel this completes the window treatment and gives them a chance for additional customisation.
---
What is a Pelmet?
In North America, it's known as a valance. It's a narrow border of material that goes across the top of your windows and hide the fittings of your curtains or blinds. It might hide your curtain rod or the roll part of your roller blinds. It's not always used, but some people feel that it really finishes the window and is a necessity. Whether or not you need one is up to you! Your roller blinds might look great in your space without one.
---
Looking for great pelmet ideas for your roller blinds? Here are some of our favourite ideas that we've seen recently!

Our Favourite Window Pelmet Ideas for Roller Blinds
Wonderful Wood
Adding a wooden pelmet to your window can create a modern, warm look. It can be an easy DIY project, too! Simply measure the width of your windows as well as how far out your pelmet needs to come from the wall. Cut one board the width of the window and two shorter boards to the length it needs to extend from your wall. Then glue together and stain. This offers nice customisation opportunities, too, since you can stain the wood to match your floors or other furniture in the room.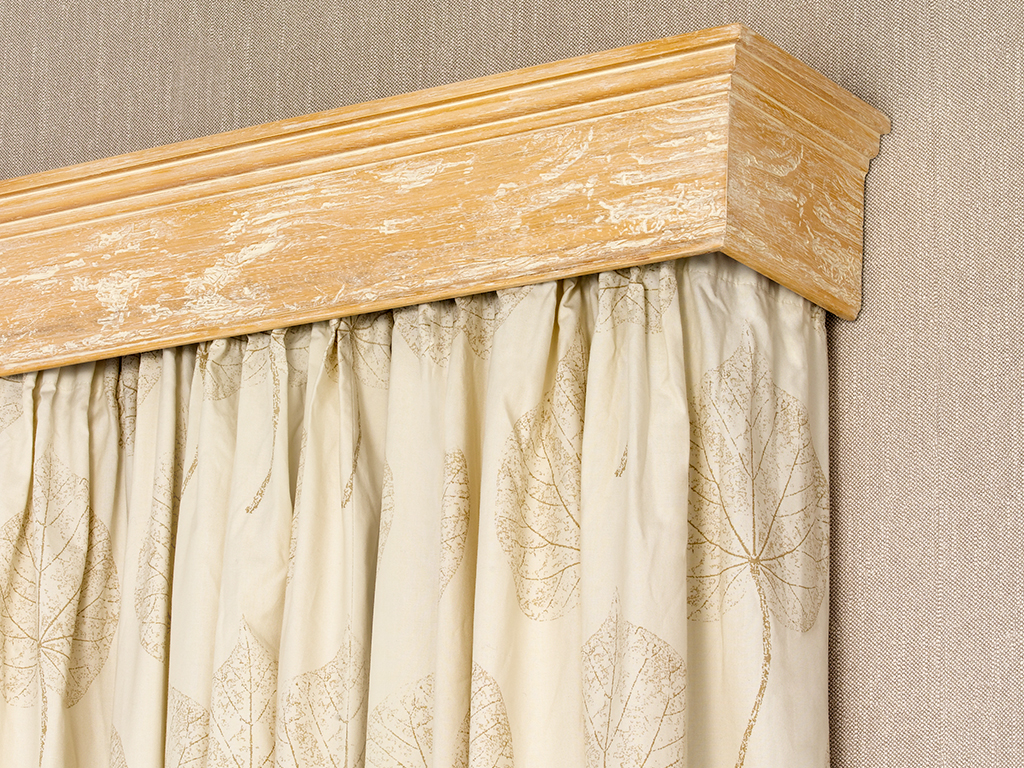 Matching Materials
If you want a really polished look, opt for a pelmet that matches the fabric of your roller blinds. You may be able to get some of the material from your roller blind itself, depending on whether you are cutting them yourself or not. If you aren't, take your roller blinds to your local fabric store and find a material that matches closely. You can then take any pelmet frame you purchase and recover it with the fabric. The finished piece will offer a cohesive look to your window treatments.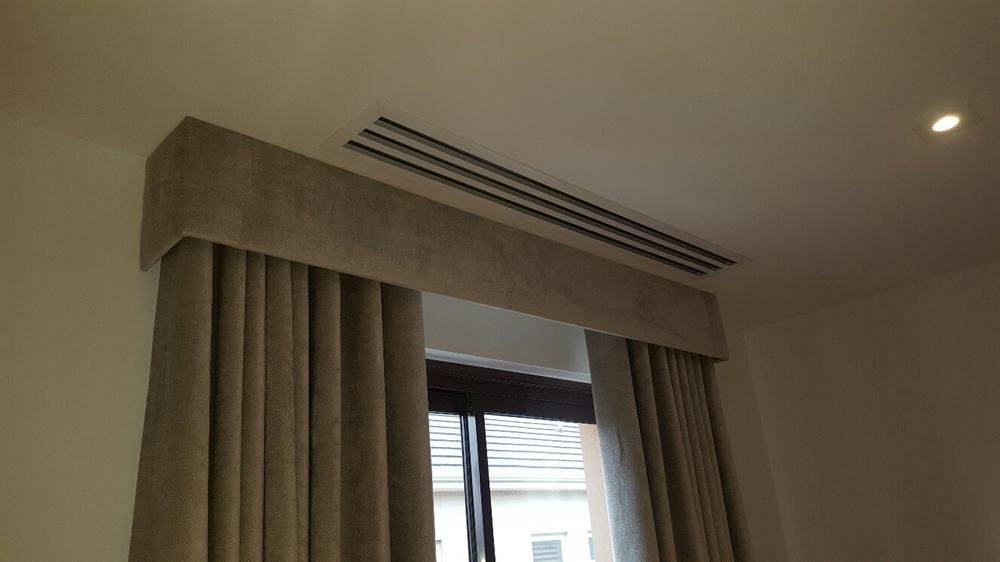 Contrasting Colours
If you want to add a little more creativity to the mix, use a contrasting fabric on your pelmet instead. Opt for something bright and bold against a neutral-coloured roller blind. You can tie the two pieces together by adding a trim of some sort to the bottom of your roller blind. Pom-poms are a popular choice! Avoid adding anything to the sides of your roller blinds, though, as this can become entangled in the roller blind mechanism at the top and prevent them from rolling and unrolling properly. This is a great option if you like to redecorate often, too; simply switch out the pelmet and trim to match your new decor and keep your existing roller blinds in place!
Arched Architecture
Create some interest and height above your windows with a beautiful arch! You can achieve this by adding a curve to the top of an existing pelmet frame using piping or a pool noodle. You'll need additional material to cover the arch, and then simply attach the fabric to the curved piece. This is a great solution if you have an arched window that you want to cover, or if you have high ceilings and want to make your windows look bigger.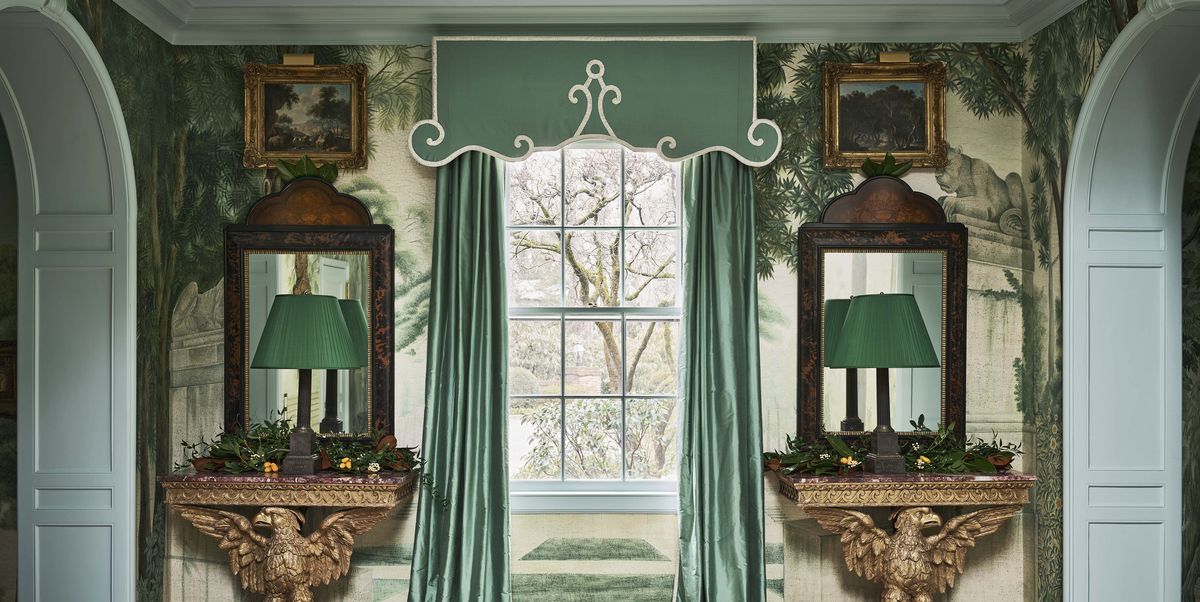 Ornate Originals
Pelmets don't have to be straight at the bottom, either! You'll find pelmets with designs of all kinds at the bottom. Choosing a pelmet with a more ornate design adds interest to your window treatments. It's especially nice if your pelmet's design can mimic either the architectural details of the room or a design element in the fabric of your roller blinds. Avoid using an ornate pelmet with busy fabric, though; the combination can be overwhelming and too busy.
Some Pelmet Alternatives
If you like the idea of hiding the top of your roller blinds but none of these ideas are something you want in your space, then consider hiding the top of the roller blind in your ceiling. It's a more expensive option, since you'll likely need to hire someone to do the remodelling work for you, but it can be a really polished look for your space. You'll need to create a recessed space in the ceiling above the window that's slightly larger than the roller blind when it's all rolled up.
Love this idea but can't commit to the cost? Consider adding a piece of wood in front of the roller blind that's flush with the casing of the window. You'll need to mount the roller blinds on the inside of the window casing to make this happen. The finished result looks like a larger piece of trim at the top of your windows and totally hidden roller blinds.
---
Ready to order your new roller blinds and put some of these ideas to work in your home? We have everything you need, including made-to-measure blinds that are ready to ship to you in as little as five days. Place an order in our online store today!