Posted by Quickfit Blinds and Curtains on 30th Oct 2017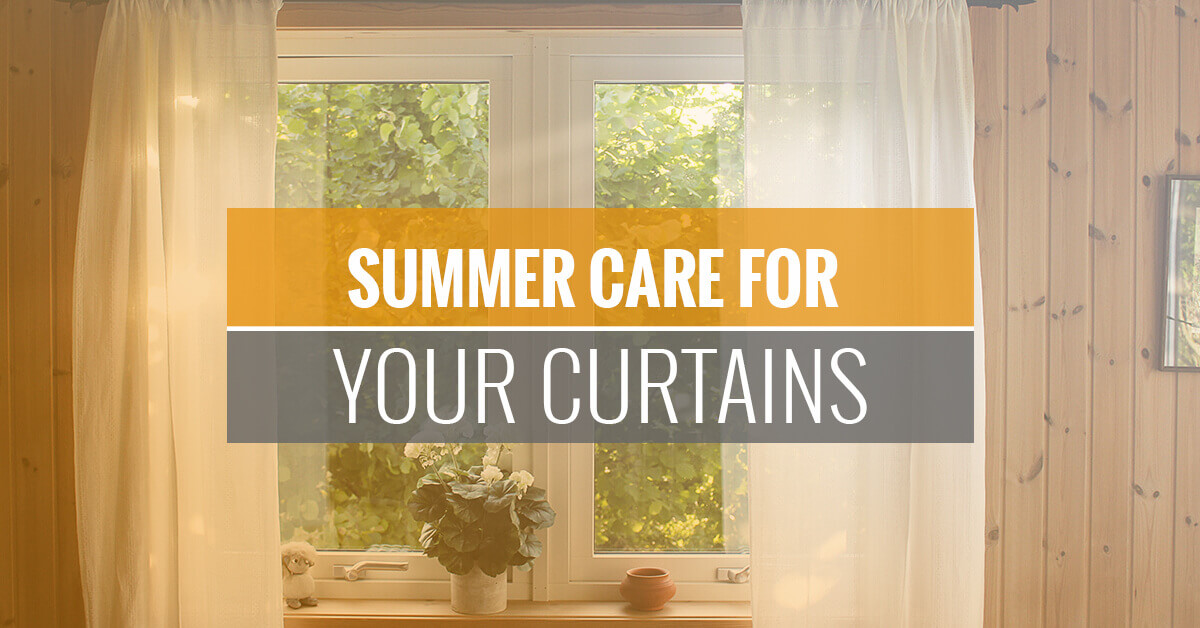 Summertime is the perfect time to do a thorough clean of your curtains — as well as other things around the house. Like many other things around the house, curtains collect dust fairly easily. That's why summer and winter are great times of the year to dedicate to a deep clean for your curtain panels around the house. There are many different curtain styles, and each one requires a specific care plan. Keep reading this post to learn how to care for polyester curtains, blockout curtains, and sheer curtains.
How To Care For Polyester Curtains
Many ready-made curtain panels are made with a polyester blend. These are extremely easy to wash and to dry, which makes regular care easy. Take the curtains off the rod and the hooks, if applicable. Place the curtains in the washing machine and run a gentle cycle with cold water. Don't use bleach, but you can use a traditional detergent.
Hang polyester curtains on a line to dry. Don't tumble dry because the heat and circular motion will prevent the curtain panel from hanging flat again. After the curtain panels dry entirely, hang them back in their place.
How To Care For Blockout Curtains
Blockout curtain panels are made from a special collection of materials that require a more delicate care plan. Alongside the exterior materials, there is a third panel inside that helps block out the sun. This thicker material prevents the user from tossing the curtains in the wash like polyester panels.
You should hand wash blockout curtain panels with warm water and a mild detergent. Then, hang the panel on the line to dry.
How To Care For Sheer Curtains
The 100 percent sheer curtains are also made out of a polyester material, which means they have a similar care pattern as the ready-made ones we talked about previously. To properly wash sheer curtain panels, put them in the washing machine on a gentle cycle with cold water. Similarly, hang the curtain panels on the line to dry. Sheer curtain panels are exceptionally susceptible to wrinkles, so make sure to hang them immediately following the wash in order to help them maintain their proper shape.
About Quickfit
Quickfit Blinds and Curtains has 5-star ratings from more than 1,000 customers nationwide. We proudly sell the top quality curtains and blinds at affordable prices. Our specialty is custom-made curtain panels and made-to-measure blinds. These window coverings are designed especially for each order, which means you get panels that will surely fit your window and style. Though they are a bit more expensive than the traditional, ready-made panels, they are still an affordable option for custom curtains online. The team at Quickfit is happy to help you find the best curtain panel for you. Even further, our team is available to help you with any care questions you may have.
Ultimately, we want you to have a great summer. Curtain panels from Quickfit aren't too difficult to clean, so a quick effort to get it done is just what your house will need to be refreshed.