Posted by Emily Wang on 6th Apr 2023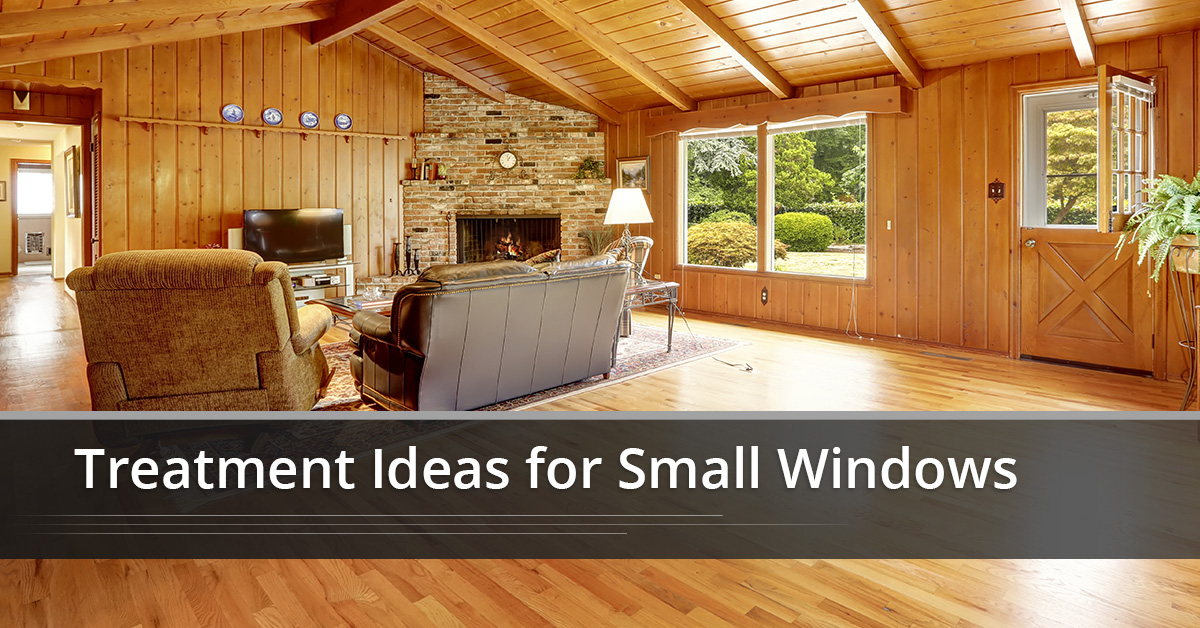 Do you have a small cabin that you need to decorate? Or maybe you just want to give your house more of a cabin-like feel. Whether you are decorating a cabin out in the woods or are creating one in the heart of the city, it's a look that never seems to go out of style. Cabin decor can also be described as rustic charm; it's warm tones, plaid fabrics, lots of wood, and that cosy feeling you get next to a fire. If that's the look and feel that you want to bring to your space, our custom curtains can help you achieve it!

How to Create That Cabin Look and Feel
Wooden furniture is a good place to start.
Cabins are known for their big, chunky, wooden furniture. This is the traditional and time-testing way to create a log cabin feel. However, don't feel like this is your only option. You can stick to wooden furniture but choose modern styles if you want an updated look. Touches of iron can look really nice next to the wood material, too. Whatever you do, though, just make sure you stay away from plastic of any kind.
Make a fireplace your focus.
A cabin isn't a cabin without a fireplace. Centre your furniture around the fireplace and make it the focal point of your room. If you don't have a fireplace, you can install an electric one instead. A beautiful piece of artwork can hang over it and complete the look.
Stick to a colour palette of warm tones.
When you start decorating your cabin, stick to warm, earthy tones that you'll find in nature. Colours like reds, browns, golds, and navy are always welcome in rustic decor and you should have no issue finding accessories in these tones.
Plaids are always in style.
While it's not a hard rule that cabins have to have a bit of plaid, it doesn't hurt. There is something rustic and cosy about a plaid pattern. A plaid couch can add a nice contrast to leather chairs, or a plaid rug can look stunning in front of a roaring fire. If you don't want too much plaid, incorporate it on your pillow or in a throw blanket.
Keep the lighting warm and natural.
Lighting a cabin environment is important; you don't want anything that's overly bright or harsh to take away from the cosy warm glow of the fire. Stick with lamps instead of overhead lighting and opt for bulbs that give off a warm glow.
Stick to the theme.
Whatever you do, don't give up on the theme! Keep it consistent throughout your decor, including in the accessories in the room, your lamps, and your artwork. This will make the cabin look feel intentional and more cohesive. Stick with natural materials and scenes and you'll love the final look.
Which Curtains Are Right for Cabin Decor
When you need to cover the windows in your cabin, you'll want to stick to many of the same tips that we've written about before: hang curtains high and wide, make sure they are full, and get custom-made curtains to ensure the fit is just right. We recommend custom curtains that are:
Blockout. This will keep artificial light from ruining your fireside chats.
Warm in colour. Pick neutral warm tones like browns, dark greys, and navy.
Heavier. Sheer have their place, but a log cabin isn't one of them. We recommend going with a heavier fabric curtain, but if you can't resist the sheer, at least hang them behind the heavier curtains for a cosier feel.
With these tips in mind, here are three of our recommendations for custom curtains online in our store:
Need more choices? There are plenty on our website! Simply measure your windows, choose your material, and we'll get to work on your new custom curtains for your rustic cabin decor. We can have your beautiful new curtains to your door in as little as 10 days! Create the cabin look you've always wanted for your home and place an order with us today.