Posted by Emily Wang on 6th Apr 2023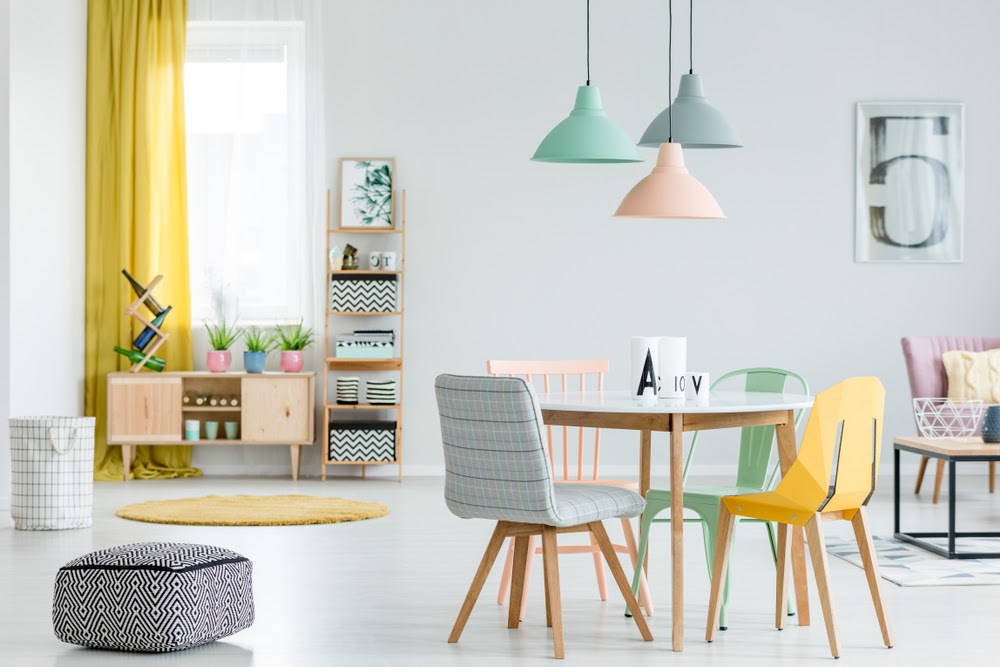 It's been proven that the use of colour can have effects on both our mental and emotional state. This is why colour is an extremely important tool in interior design and decoration. Your interior design choices and the colours you use can have a huge influence on your state of mind as well as how guests feel within the space.
Interior paints and wallcoverings are one of the most common ways in which we incorporate colour into our homes. However, the addition of textiles, particularly curtains, is also an excellent way of adding colour into your interior decor scheme.
Curtains can be a dramatic focal point in a room, or blend seamlessly into the existing design of a room depending on the fabrics and colours they are made from. Dressing your windows is an important factor in any well-thought-out interior decoration scheme and can really make or break the colour story you may be going for. Your curtain choices can also greatly impact your mood and how you feel inside a particular room.
If you're currently looking for a way to change the atmosphere of a room to improve your overall mood then read on. Below is an easy to follow guide on colour along with the effects it could have within our spaces.
Red Curtains
Red is a bold, dramatic colour that is often associated with love, passion and romance. It is an extremely strong colour that is either loved or loathed. Due to the deep emotional impact it can have on our emotions, red can be an excellent option for those wanting to add a bold statement to a space.
When thinking of red curtains, many peoples first thought will be thick, luxurious red velvet curtains. The perfect backdrop for a seductive bedroom setting. However red is such a stimulating colour that it is not best suited to a room designed for sleep or relaxation. Red excites us and will, therefore, make a room feel exciting making it a good choice for rooms designed with entertaining in mind. Adding red curtains to places such as the dining or media room will make the space come alive and keep the people inside with room alert and active. It's been scientifically proven that bright red tones, such as those used in many fast-food chains, can increase our appetite and make us salivate. Depending on the shade of red you choose, red curtains may also add a touch of luxury to a setting.
Pink Curtains
Pink is simply a mixture of red and white and therefore certain shades of pink may share similar physiological qualities to red. However, the addition of white makes pink a much more soothing colour that we associate with love and nurture. Depending on the shade, pink can evoke a wide range of feelings and emotions. It can feel romantic, youthful, playful, calming and dreamy. If you're a fan of the colour red, or like the idea of red curtains, yet find red too harsh for your space then pink curtains may be an excellent choice.
Pink curtains can be the perfect addition to bedrooms, dining rooms and other areas of home depending on the intensity of the shade. Careful consideration is needed when choosing pink curtains for your space, choose the wrong shade and you could end up with a room that looks more like a nursery or little girls playroom rather than the relaxing boudoir you may have been trying to create.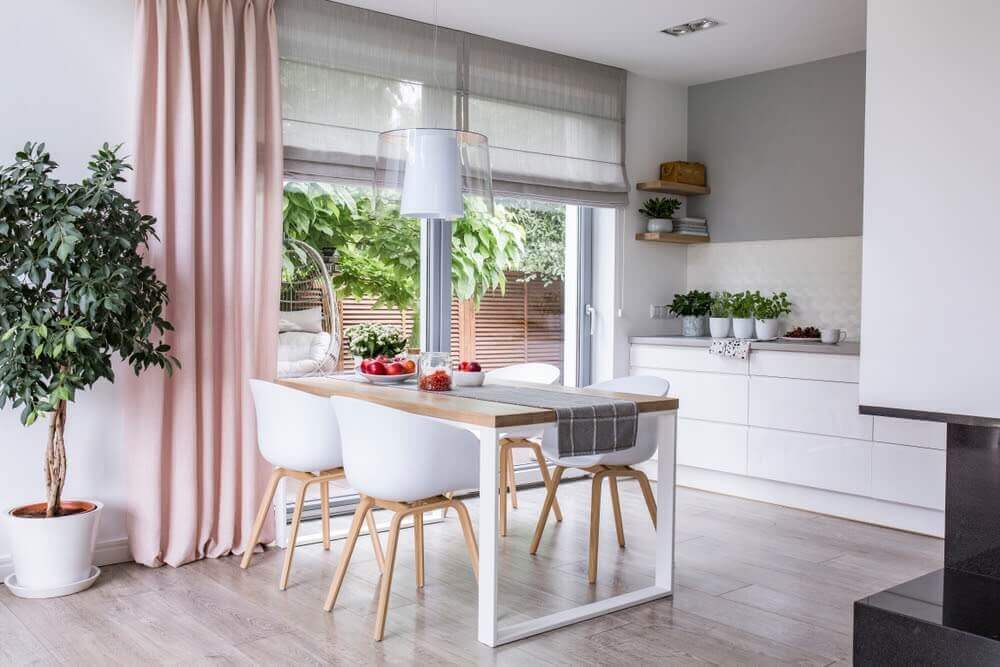 Orange Curtains
Orange can make us feel uninhibited, happy, inspired and joyful. Orange can increase creativity is also associated with movement and dance due to its stimulating qualities.
In terms of the colour spectrum, orange is relatively close to red and can, therefore, share some of its psychological qualities. Similar to red, orange can stimulate the production of saliva and appetite, making it an excellent choice for rooms such as the kitchen or dining room. Add orange curtains to a room that lacks brightness or warmth but try to remember that certain shades of orange can also be overstimulating for some and therefore not best suited to spaces such as bedrooms or lounges where people may want to rest or relax.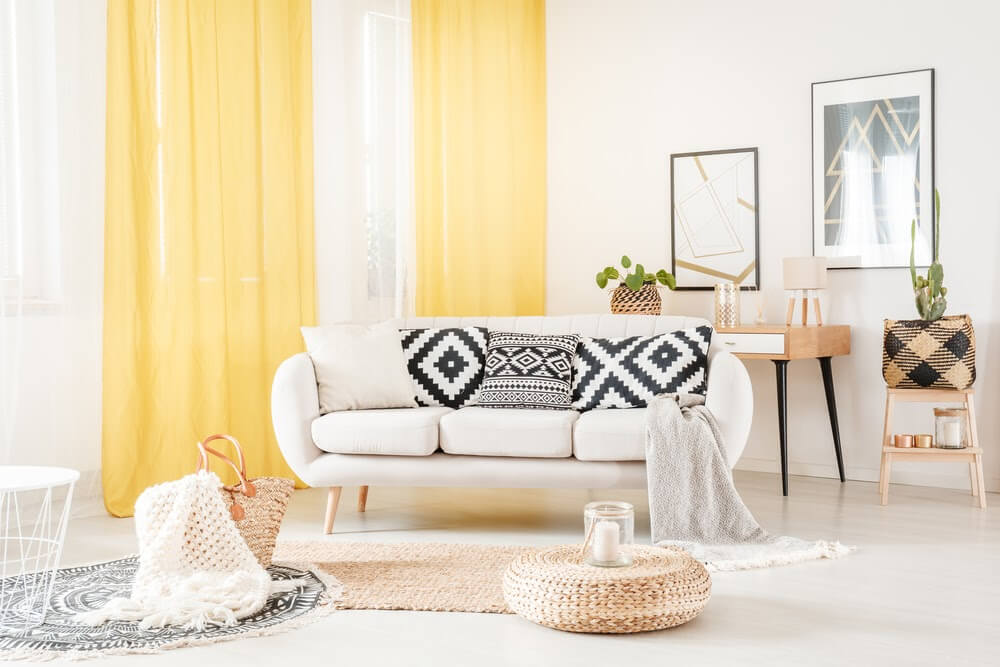 Yellow Curtains
Almost everyone loves the warm, happy, sunny and welcoming vibes that the colour yellow exudes. Yellow makes us feel confident and hopeful and therefore yellow curtains are a good choice for almost any room in the home. Choose brighter shades for an uplifting statement in a family or dining room. In more relaxing settings such as bedrooms, especially children's rooms, opt for more muted shades of yellow so that the curtains don't become too much of a distraction.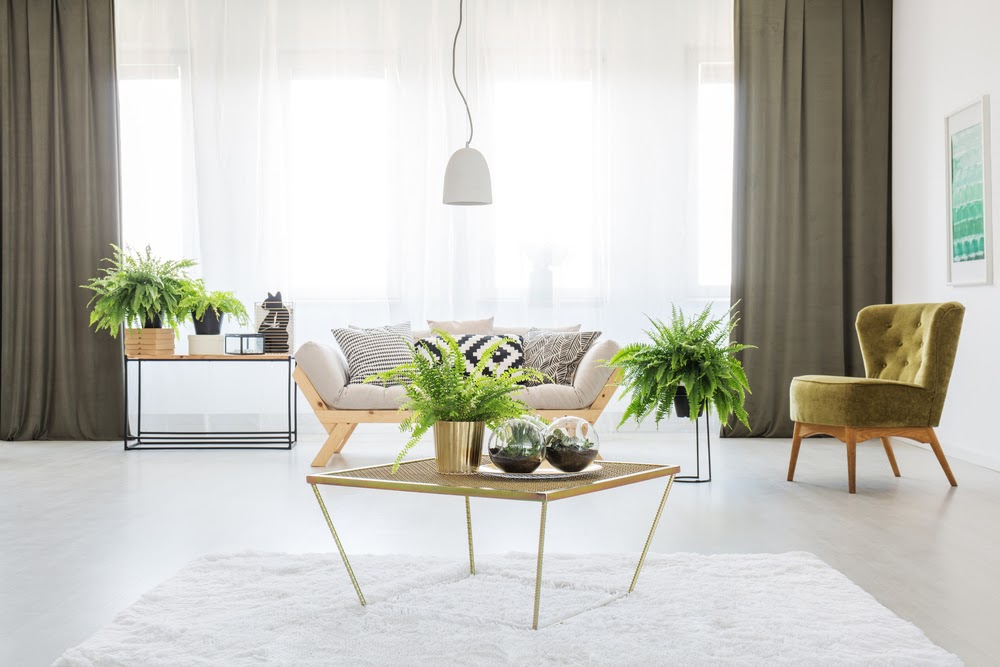 Green Curtains
Green is a natural colour that we see day to day in our environment, where ever you look you'll see some sort of green. We're so used to seeing the colour green that it makes us feel comfortable and it has a huge impact on our emotions. Green brings harmony and tranquillity to a room and can feel like a comforting embrace when used correctly. Certain shades of green are associated with trust, compassion and acceptance.
Due to the positive effects green has on our physical and emotional state it's an excellent choice for curtains. Use green curtains in any space where you want to add a pop of colour whilst also making the room feel more comfortable and relaxing. Layering different shades of green can give a room visual interest without being too overpowering but beware that using too much green could result in a static space that feels boring.
Blue Curtains
Blue is another colour that we see all the time in nature making it an extremely popular colour. Blue is a universal favourite and for very good reason. Blue is an aspiration colour and promotes restfulness and peacefulness. Darker blue fabrics are a great choice for curtains and will add depth to your interior decoration scheme. Blue is said to be the colour of honesty and devotion and blue has a huge impact on our emotions, it's also believed to help with easing stress and tension.
Many children love blue shades and therefore blue curtains and fabrics are ideal for their bedrooms. When using blue in children's rooms be aware that too much of the colour, or the wrong shade of blue, can feel depressing. A room with too much blue can feel cold, demotivating and even isolating which may not be the best environment for young adults.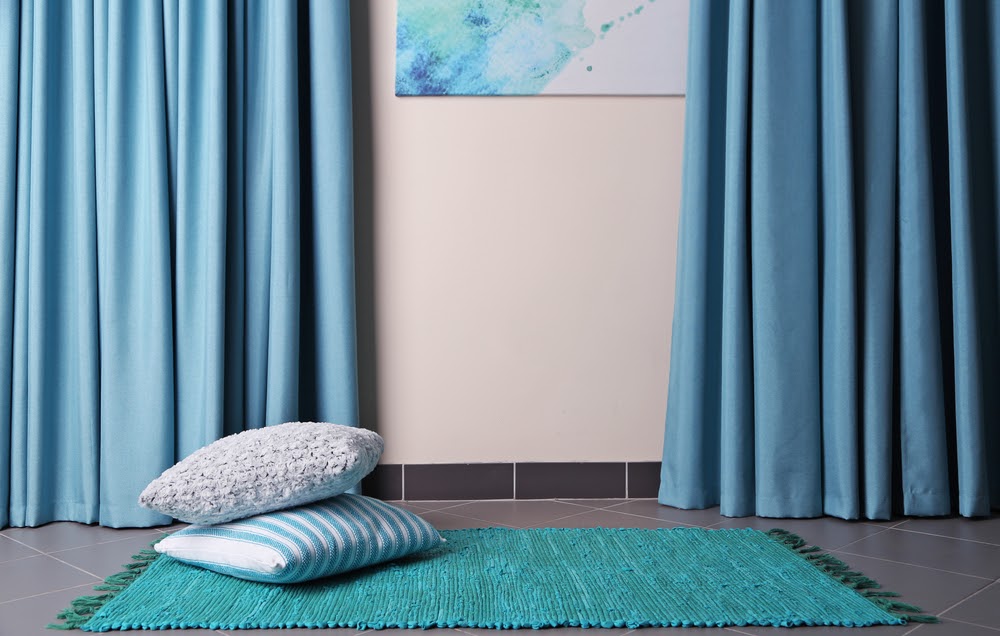 Turquoise Curtains
Turquoise is made up of blue and green tones, so it's no surprise that it shares many of their qualities. You may have noticed that turquoise is often used in spas and health clubs and this is due to the colour promoting a sense of well-being. Turquoise is reviving and invigorating so if you're a fan of this colour is best suited to bathrooms or other settings where rest and relaxation are important.
Purple
Purple is associated with meditation and spirituality. It is a mysterious and unique colour that you either love or loathe. Major brands use purple shades to promote trust, heritage, dignity and respect. Incorporating purple curtains in a room can be quite challenging, especially if the other colours in the space aren't perfect. However, if you love purple then purple curtains could be an excellent addition to your interior design scheme. Use purple curtains to make a room feel relaxing and calm. If you're looking to create a bold, dramatic and luxurious statement then opt for a deep Aubergine shade.
The way that colours can make us feel can be a very personal thing. That's why it's important to go with colours that make you feel happy and comfortable within your home. If you're in the process of choosing coloured curtains for your home go with shades that compliment your existing colour scheme whilst also creating the right atmosphere and ambience.