Posted by Jane Dodge BA Fashion Design RMIT: Textile Designer Quickfit Blinds and Curtains on 29th Dec 2014
When our customer embarked on her home renovation project she didn't quite anticipate the budget blowout she encountered. From the story she told it sounded like everything wrong that could happen, seemed to take place during the course of her project.
By the time she got to her window coverings, her budget was all but depleted. After a few phone calls and a couple of room shots sent through to our design team a cheap and effective solution was found.
She settled on the Waldorf Sheer eyelet curtains and matt black curtain rods. Each room was finished for around $100.00 and the end result looks fabulous. Each window was 180cm wide and she opted for 3 eyelet curtain panels on each window to give a bit of fullness.
Take a look for yourself and see how simple curtains can transform any room.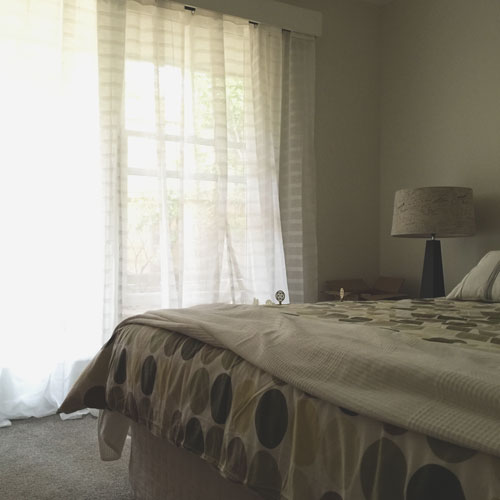 If you like the soft flowing look of the Waldorf type eyelet curtain you can find them here for under $20.00. She opted for the extra long 250cm drop curtains and let them drape down onto the floor.