Posted by Quickfit Blinds & Curtains on 12th Apr 2018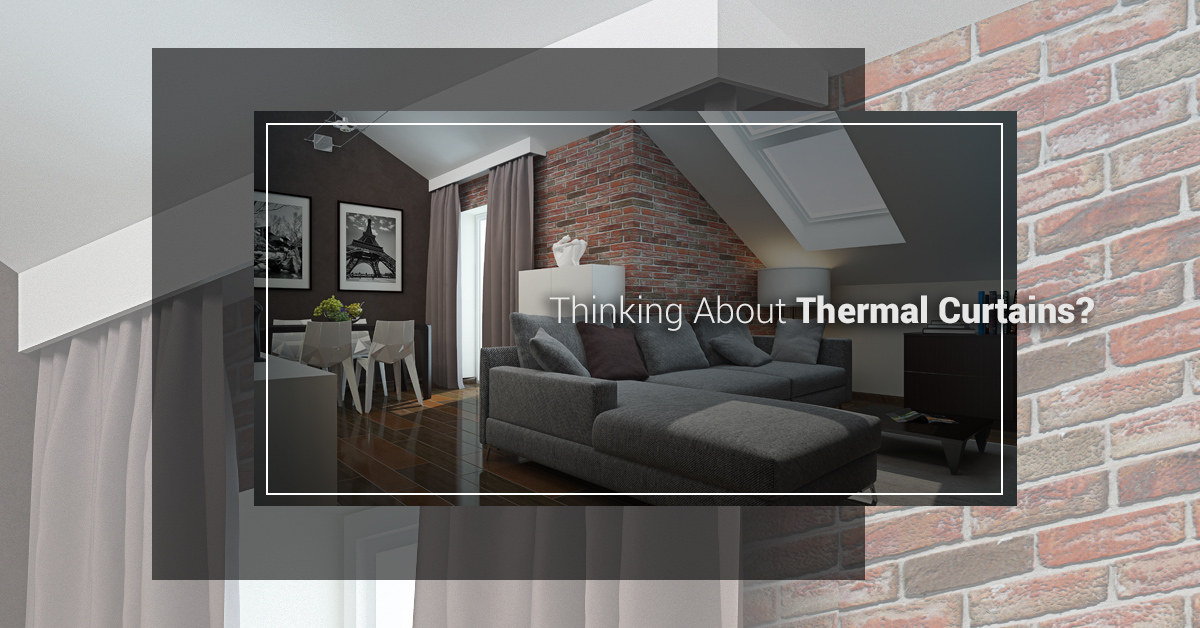 If you are preparing to change out the curtains in your home, you may have started exploring the various types of window coverings to determine which ones will best suit your needs and your budget. Thermal Curtains are a popular choice for many homeowners, as they offer endless benefits in terms of functionality and aesthetics. At Quickfit Blinds & Curtains, we are passionate about helping our customers find the right treatment for their windows, and we would love to help you too. We carry a wide selection of thermal curtains online that are sure to suit both your design preference and your budget. Shop our online inventory now!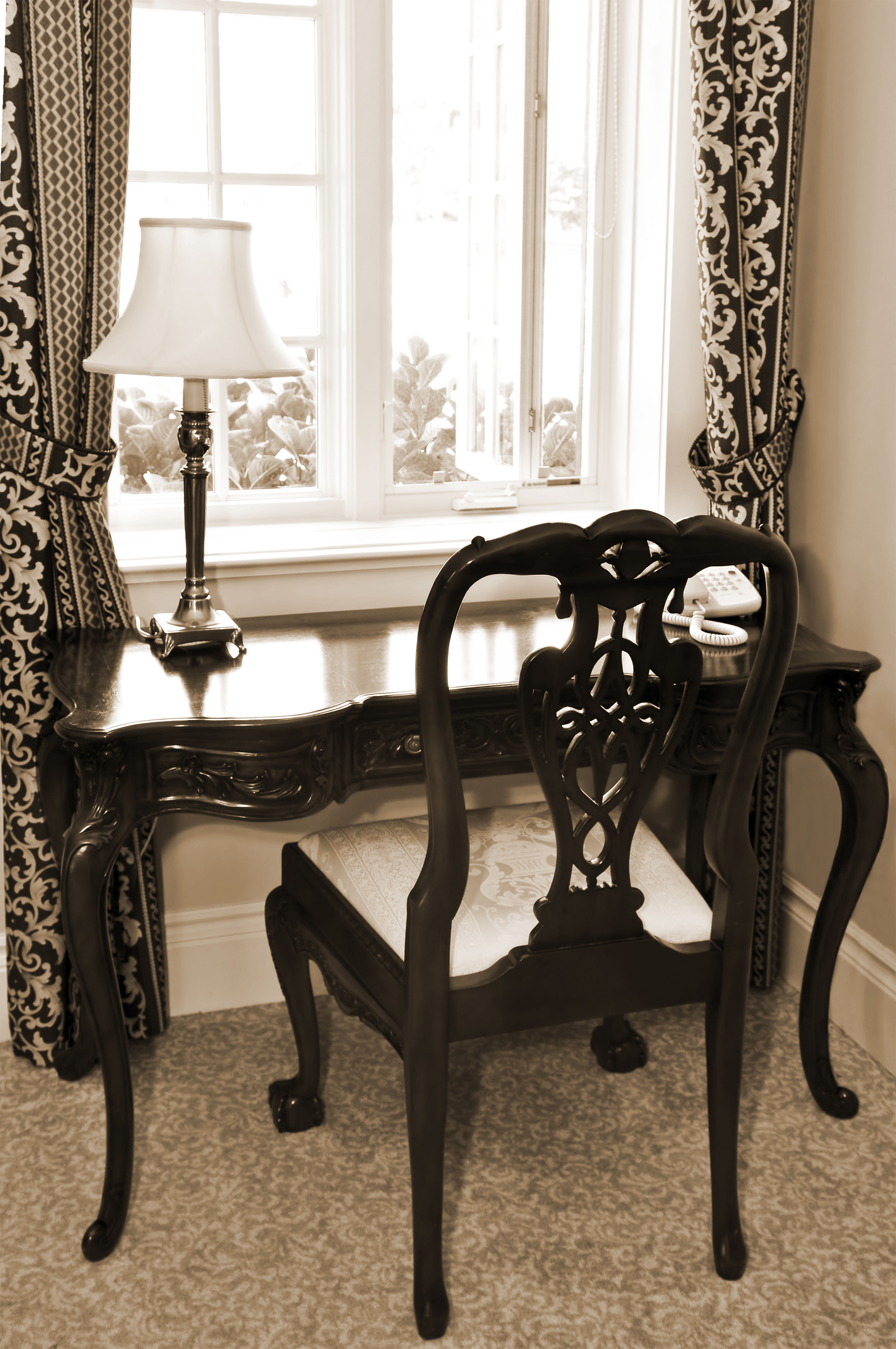 We understand that you have a lot of options when it comes to selecting window coverings for your home. In today's post, we'll review a few reasons why customers gravitate toward thermal curtains more so than other treatments.
Six Benefits of Thermal Curtains
Energy-Efficiency
Did you know that thermal curtains can provide as much as an 80-percent reduction of hot summer air and cold winter air that enters your home? Nearly everyone can benefit from having a more efficient home, and if you are concerned that you have inefficient windows, thermal curtains are an excellent way to help prevent unwanted indoor and outdoor air exchange from your windows. Making your windows more efficient will ease the burden on your air conditioner and heater, as they will not have to work as hard to heat and cool your home.
Affordable
There is a common misconception that the more expensive a thermal curtain panel is, the more effective it performs. While this might seem logical, this simply is not the case. There are a wide variety of thermal curtains online, many of which are suitable for any budget. For example, many of the thermal panels we sell at Quickfit Blinds & Curtains start at $29.95 per panel, allowing you the benefit of insulating curtains at an affordable price. Additionally, many of our Blockout Curtains are also thermal-insulated to enhance their benefit.
Privacy
If you live on a busy street, or if the windows in your bedroom or bathroom are poorly placed, choosing a window covering that offers an element of privacy is likely high on your priority list. Curtain panels that are made from single layers of thin material may be effective at covering the window, but they may not provide the level of privacy you are hoping for. Because of their extra bonded layer of fabric, thermal curtains offer homeowners complete visual privacy, even at night.
Indoor Temperature Control
If you have a sofa, bed, chair, or another piece of furniture that is located near a window in your home, it is very important to have window coverings that help maintain a comfortable indoor air temperature. During the summer, the sun's hot rays can peek in through uncovered windows can raise the temperature of the room. Likewise, in the winter, cold drafts can find their way through untreated windows, causing the room to become chilly. Thermal curtains will prevent both of these problems, allowing you to easily control your indoor air temperature.
Are you searching for affordable thermal panels online? Quickfit Blinds & Curtains has a wide selection from which you can choose! Shop for curtains now to receive $9.95 flat-rate delivery on all ready-made items!

Versatile Designs
When thinking about thermal curtains, many people may envision the thick, unattractive panels that commonly adorn hotel rooms. This boring, monochromatic visual can cause some homeowners to believe that thermal panels only come in a few select colours or patterns, however, this could not be farther from the truth. High-quality thermal curtains are available in a wide variety of designs, from bold stripes to floral prints and more. You are sure to find the right style for your needs at Quickfit Blinds & Curtains!
Light-Blocking
One of the most beneficial features of thermal panels is their ability to block light from entering a room. Although thermal panels will not prevent 100 percent of outdoor light from entering a room, their dual-panel construction will block more than a standard panel. If you or your spouse work overnight hours, or if you have a child that prefers a darker room for his or her nap time, then thermal curtains may be a wise choice for a window covering. For complete light-blocking benefits, many homeowners consider thermal curtains that are also blockout curtains
Affordable Thermal Curtains Online!
Are you ready to discover the many ways that thermal curtains can enhance the beauty and efficiency of your home? If so, then the helpful team at Quickfit Blinds & Curtains is here to help you! To ensure you receive the perfect curtain panels for your needs, we gladly offer free swatches and a no-hassle return policy for each purchase. Not sure how to measure for curtains? We can help you with that, too. Shop our inventory today for the best end-to-end shopping experience online!