Posted by Emily Wang on 6th Apr 2023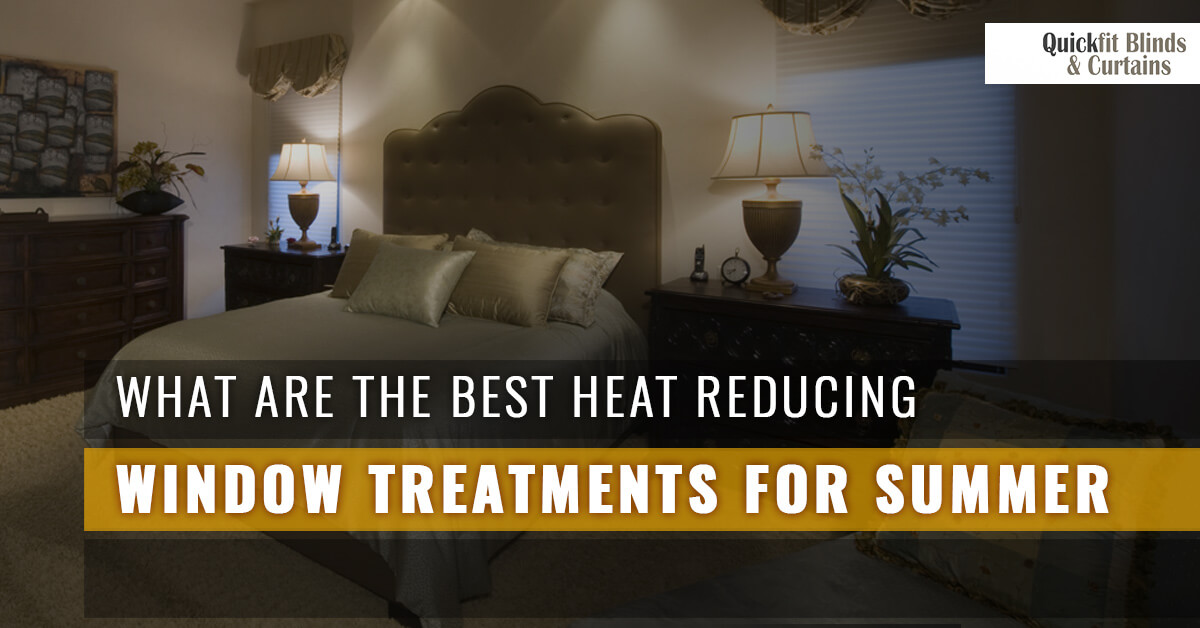 December is upon finally upon us, and that can only mean one thing: we have a good three months of glorious sunshine to enjoy before fall makes its return to Australia! There is nothing like enjoying all the outdoor beauty that our country has to offer, and we're willing to bet that you already have beach barbecues and camping trips planned out. However, once you are done with your fun in the sun, you want to retreat back to a home that is nice and cool. The right window treatments, like heat reducing curtains, can help keep your indoor temperatures comfortable, even on the hottest of days. At Quickfit Blinds & Curtains, we carry a wide variety of curtains and blinds that are ideal for hot summer days. Shop our entire selection online now! In the meantime, let's review a few popular heat reducing window treatments.
Beat the Heat With These Summer Window Treatments
Blockout Curtains and Drapes
When it comes to choosing a window treatment that will keep your home cool during the summer, heat reducing curtains usually perform best. It is important to consider the type of fabric the curtain is made from, as well as the colour of the fabric. Thicker fabrics that have a closed weave keep heat out better than thinner open-weave curtains, and medium-coloured curtains can reduce heat gain by as much as 33 percent. Blockout curtains have three bonded layers and a coated backing to provide optimal comfort. To ensure maximum heat reduction, consider hanging your new curtains as close to the window as possible and install a pelmet above the window to trap any heat that rises between the window and the drapes. Check out these must-have blockout curtains for summer:

Blockout Roller Shades
Curtains provide an element of elegance in a space, and that is fine if you need a window treatment for a formal living room, dining room, or home office. For other areas of your home, you may prefer a window treatment that is a bit more chic and modern. Blockout roller shades strike the right balance between form and function, especially when they are heat blocking shades. Similar to heat reducing curtains, roller shades should be mounted as closely to the window as possible. This creates a sealed space near the window that traps heat to ensure maximum comfort in your home. When they are installed properly, heat blocking shades are one of the easiest and most cost-effective ways to keep your home cool as long as you remember to keep them closed during the heat of the day. We offer several custom roller blinds for this purpose, including:
Layered Window Treatments
If you really want a window treatment that offers maximum comfort in your home on the hottest days, you can never go wrong with a layered window treatment. They tend to offer the most versatility in terms of customisation, privacy, air flow, and heat reduction. Combining heat reducing curtains and heat blocking shades will really keep damaging ultraviolet rays and the sun's intense heat at bay during the day, and adding a pelmet to the mix ensures a comfortable indoor environment even on the hottest of days. Some homeowners are intimidated by the thought of mixing and matching window treatments to create a custom layered effect. However, with a few simple tips and a little creativity, you can be well on your way to layering curtains like a pro in no time.
Traditional Window Blinds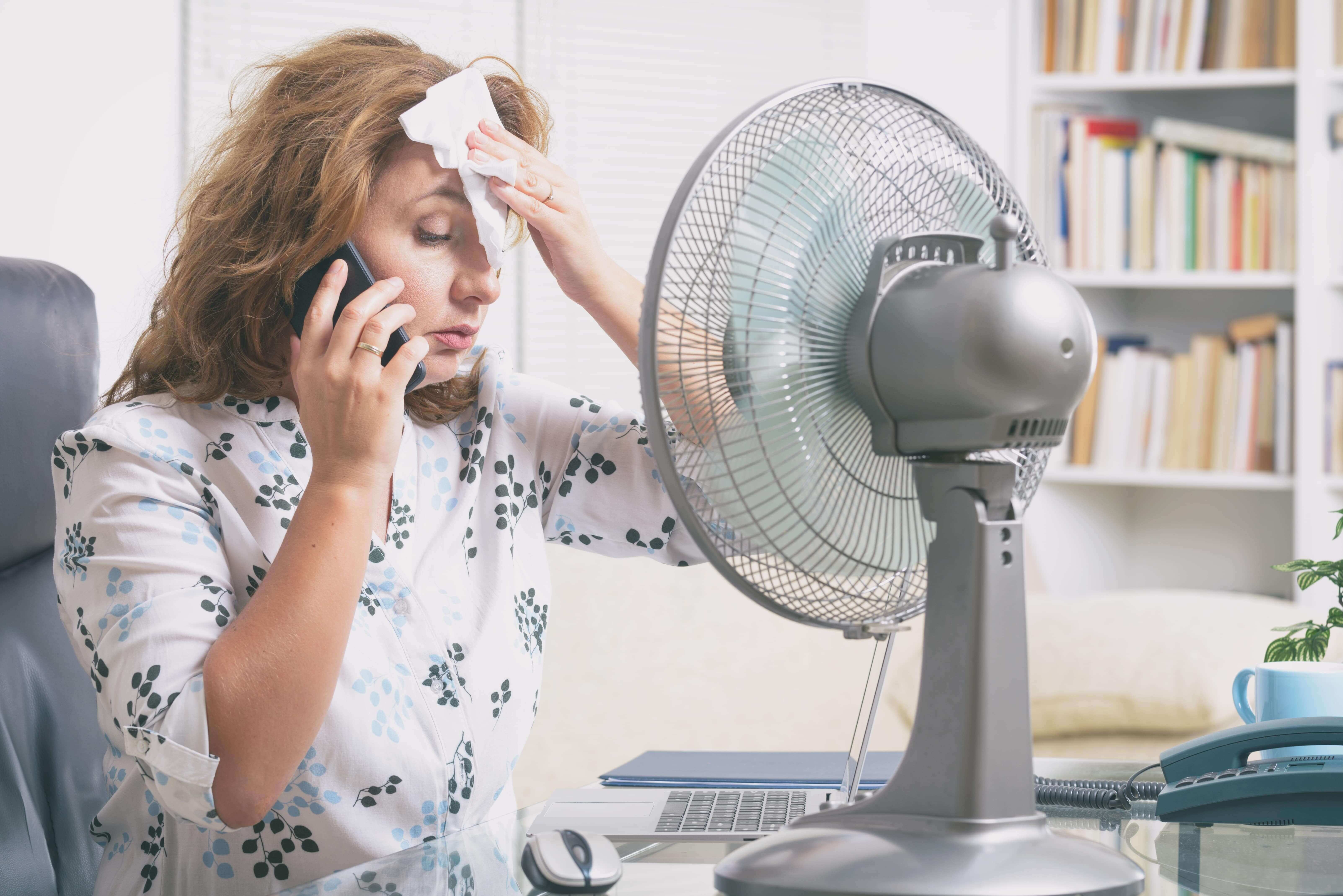 You didn't think that we would discuss curtains and roller blinds without at least mentioning traditional window blinds, did you? While it is true that they don't offer as much heat reduction as their counterparts, that doesn't mean they are completely useless during the summer months. One feature they have to their advantage is their horizontal slats. These slats can be adjusted throughout the day to control both light and air flow. When they are completely closed, they will reflect unwanted sunlight, and that can keep your interior cool and comfortable. Additionally, the slats can be adjusted block and reflect direct sunlight onto the floor or ceiling. This enables you to enjoy the benefits of natural light without direct harshness while still maintaining the airflow in your room. Blinds like our White Timber-Look Venetian Blinds install quickly and easily and they are ideal for wet areas like bathrooms, kitchens, and mud rooms.
Shop Heat Reducing Curtains Online
Are you ready to change out your existing window treatments for heat reducing curtains or heat blocking shades? If so, look no further than the incredible assortment we have at Quickfit Blinds & Curtains. Our online curtain store has everything you need to keep your interior cool, from custom blockout curtains to chic blockout shades, and we carry all the rods, tracks, brackets, and finials you need to update your space. What's more, we have the best value blockout eyelet curtains and roller blind deals in Australia — you won't find better quality at these low prices anywhere else!
Ready to discover the benefits of heat reducing window treatments? Check out our special offers today!