Posted by Emily Wang on 6th Apr 2023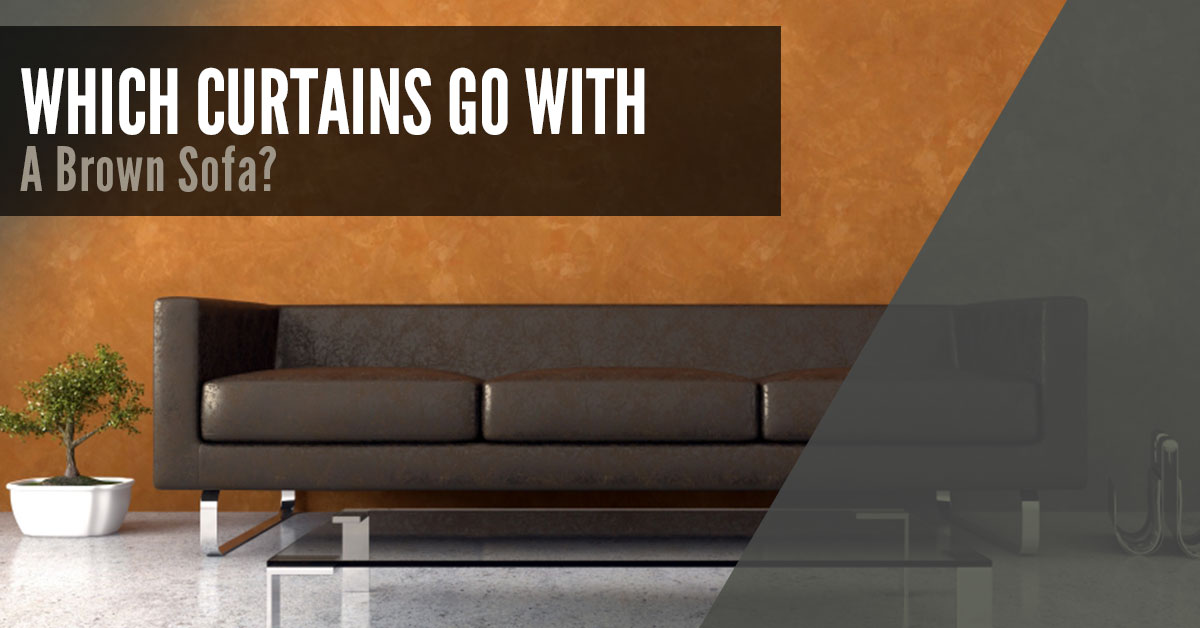 A brown sofa can be a great centerpiece for a living room that really draws everyone together. When it comes to decorating the rest of the room, though, you may be excited to know there are quite a few options that match. Read below for some decorative advice about which curtains to buy online that will match your brown sofa.

Add Some Colour
With a neutral furniture decor, you can add a pop of colour to the rest of the room by choosing colourful curtains that complement a brown sofa. While we could argue that any colour would look good with a brown sofa, there are a few certain colours that we think would look incredible.
Blue Curtains
Right now, blue and brown are a hot colour pair. Quickfit has a large collection of blue curtains online through which you can search to find your ideal style.
If you have a classic, elegant room, you may be more inclined to choose a darker shade of blue with a pinch pleat or pencil pleat header; these header styles are more traditional and offer the curtain panel some added texture. Moreover, they hide the curtain rod entirely, giving the window a seamless look.
If you prefer a more casual look in your home, opt for a more playful shade of blue with an eyelet header style. The eyelet name comes from the eyelet rings that go around the curtain rod. The rod is visible with this style of curtain, but it can be equally stylish in a more casual sense.
Red Curtains
Red is a bold colour that tends to match well with brown furniture - when paired correctly, that is. First and foremost, a warning: Err on the side of caution when choosing a burgundy shade of red curtain; sometimes a burgundy curtain can be very close to the colour of the sofa, so the goal is to create enough contrast to help the curtains pop from the sofa. Now, for the fun part. Red curtains that are bright and beautiful match brown sofas the best. Think firetruck red. Think stop sign red. This striking color will surely draw the eye to the windows.
Even More Colours
The beauty of working with a brown sofa and other neutral colours in the room means you have freedom to choose from nearly any colour of curtain panel to hang across your windows. Shop by curtain colour at Quickfit to find the perfect panel for you.
Keep Things Neutral
If you're not really the type to add a bold pop of colour to the room, we suggest decorating your windows with other neutral colours to match a brown sofa. Shop for cream curtains and neutral curtains online at Quickfit to find the perfect shade for you.
Think Lighter Shades
Brown is a dark colour. If you're interested in creating a cave-like experience, then by all means ignore our upcoming advice and get a dark shade for your curtain panels. However, we prefer to use contrasting shades by hanging a lightly coloured curtain panel in a room with a brown sofa.
We hope you find the curtains you need to perfectly bring together your room with a brown sofa.