Posted by Emily Wang on 6th Apr 2023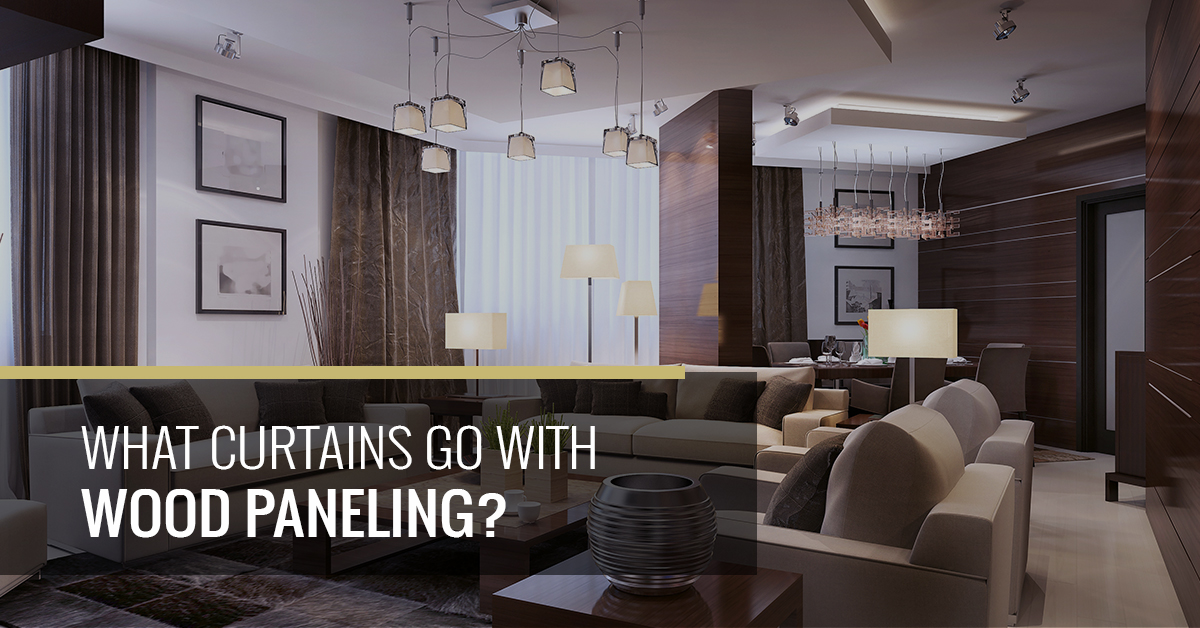 Wood paneling is making its way back into homes. After taking a break following the wood paneling boom of the 1970s, it is showing up in very stylish ways. Natural wood is a classic way to decorate living rooms, bedrooms, kitchens, and bathrooms… so pretty much the whole house can be upgraded with the help of some wood panels. Whether it is used as an accent wall or to cover the entire room, wood panels are naturally beautiful and don't require much else to decorate a room to make it stand out and still be comfortable. Wood paneling is no longer reserved for hunting cabins or your grandmother's parlour. If you're re-decorating your home with wood paneling, consider these window treatment options to find the perfect blinds and curtains online that will complete the room.

Sheer Curtains
The sheer curtain panels contrast nicely with wood paneling. The wood in the room gives a bold look. The panels themselves can be a variety of colours, ranging from a dark cherry to a lovely light maple. With all grains of wood, the panels are a strong pattern on the wall. With such an eye-catching wall decor, the sheer curtains can act as a subtle piece of bright and airy feature in the room. White sheer curtains help break up the completely bold look in a room with wood panels. If you've decorated a room with more than one wall of wood paneling, we highly recommend the light coloured sheer curtains to provide balance.
Green Curtains
If you're a nature lover, then you'll be especially fond of the look of green curtains and wood paneling. Not only does it make you feel like your room has been transformed into a tree house, but green curtains look great when paired with any wood type.
Dark Curtains
If you're going for more of a dark and broody style, then you can stylishly pair wood paneling with dark coloured curtains. Navy, purple, and red all match wood nicely. It is best to draw on colours that are already present in the wood grain itself to help bring the room together in all aspects.
Roller Blinds
Think outside the curtain box with roller blinds that can look exquisite with wood paneling. The blinds are a simple way to cover windows and provide privacy while still keeping the room together aesthetically. There are blockout and SunScreen roller blinds that change the amount of sunlight that filters into the room, and you can choose between blockout or SunScreen blinds depending on your purpose for the room.
The ideas for decorating a room with wood paneling are endless. There are so many different types of wood and patterns that can be applied that adding finishing touches like curtains and blinds can be both challenging and easy, depending if an idea comes to you straight away or not. If you'd like more inspiration, please reach out to one of our window treatment experts at Quickfit. We're frequently helping customers choose the best curtains online for their home decor.