Posted by Emily Wang on 6th Apr 2023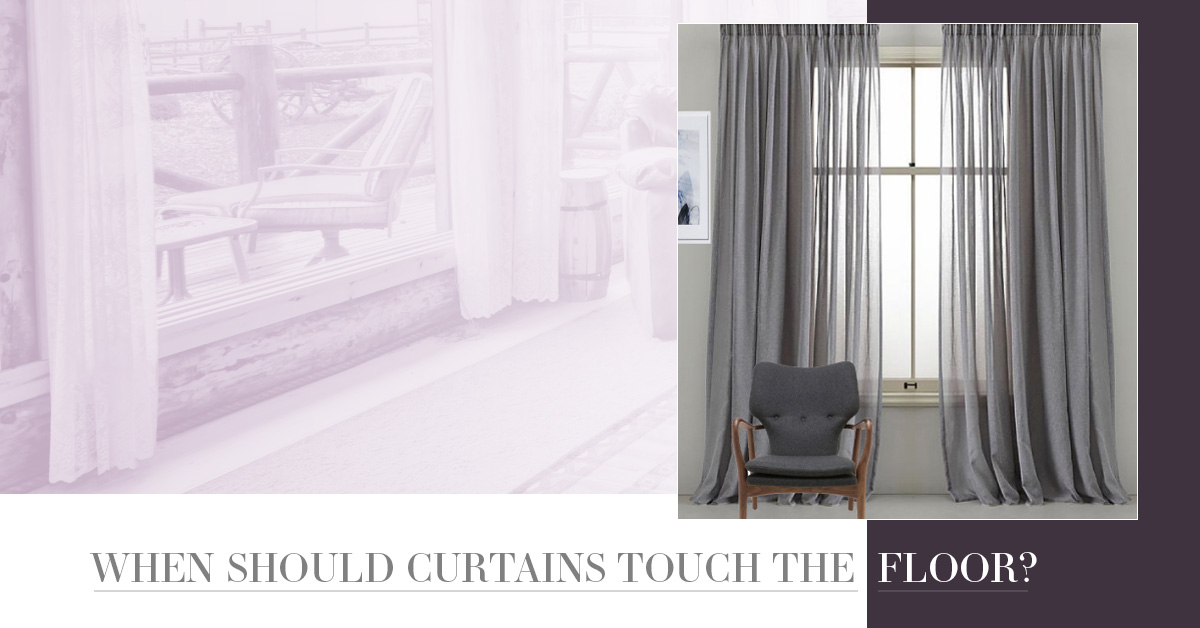 The beauty of hanging curtains is there are many different styles and lengths of curtain panels that can be hung to decorate windows at home. There are short panels that hang on the window at exactly the edge of the sill, and there are panels for floor-to-ceiling curtains that drape so low below the window frame they actually puddle on the floor.
However, due to the vast variety of options, it stands to reason that you may be wondering whether curtains should touch the floor or not and we have the answer for you right here.
Should curtains touch the floor?
While the exact answer as to whether curtains should touch the floor ultimately boils down to your own preferences, common design trends indicate that curtains should kiss the floor, but not puddle. Whilst having long curtains that form a small puddle on your floor used to be popular, a cleaner look is to have custom length curtains that just meet the floor.
In the instance of blockout curtains, you should definitely aim for these to touch the floor (or even pool) to ensure that you block out every ray of sunlight. However, for modernised contemporary curtains or any other style of curtain for that matter, the curtains should just kiss your carpet or wooden flooring.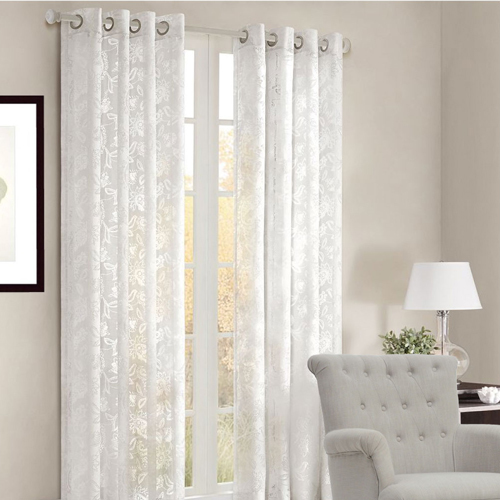 How long should curtains hang below window sill?
Depending on the style of your room, you may want to just have curtains that sit at window sill length. In this case, you should measure up to 1cm before the window sill to ensure that the curtains do not drag.
However, a more common style would be for curtains to hang slightly below the window sill and we would recommend measuring anywhere between 10cm to 20cm below the sill to provide sufficient privacy in most cases.
It's Okay To Break The Rules
Whilst we have provided recommended measurements and design trends, it's absolutely okay to break the rules too. There are many times when extra long curtains look great in a heap on the floor and blockout curtains that bunch on the floor just do not look right. So, keep in mind that it is a-okay to break the rules if you want something else in your home.
When you are trying to find something that matches your style perfectly, we invite you to create your own curtains online with Quickfit. We specialize in Made-To-Measure curtain panels and can get your panels to you within 10 days.
Not sure which is best for you? Shop for curtains online at Quickfit to see the large variety and discover which style of curtains are best for you. Spoiler alert: If you do not see the perfect curtain in our ready-made curtain selection, give our design team a call 0422 584 155 or email us to discuss custom curtain design services.