Posted by Emily Wang on 6th Apr 2023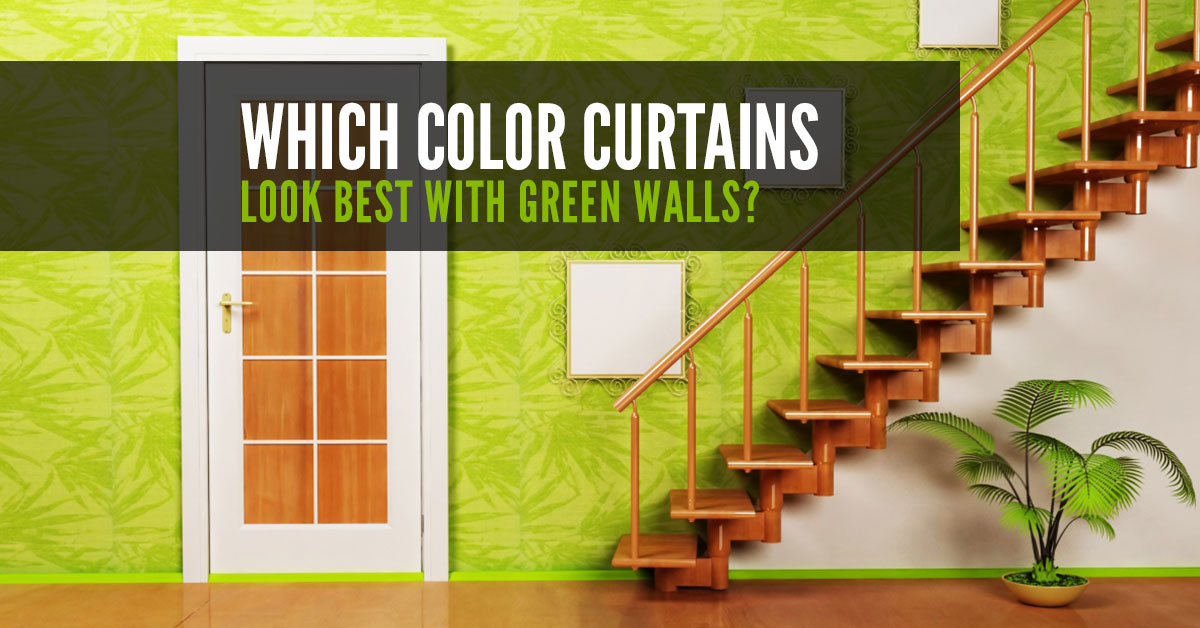 We cannot help but think that people who decorate with green walls must be lovers of nature. Green is an abundant colour in our world, and those who bring it inside must have a unique connection to nature themselves. Green is calming but invigorating. When it comes to decorating rooms that have green walls, there are a few different ways to do it tastefully. But, heck, if you do not care too much about being tasteful, then start shopping now for curtains online to find the ones you enjoy most! For you others, keep reading to learn about a few of our suggestions to find curtains that match green walls.
Curtains to Match Green Walls
Choose a different shade of green.
With so many green varieties, it is not too hard of a feat to find a different shade of green curtains than the colour of your walls. Sticking with the same colour theme can really help keep things looking clean and put together. A dark, emerald green room can be paired nicely with mint green curtains, and vice versa.

Go bold and natural.
When we say to go bold and natural, we mean to choose a curtain panel of a different colour that complements instances of green in nature. For instance, if you love the forest, you may choose brown or tan curtains to complement your green walls. If you are a lover of the ocean, you may choose a blue or purple curtain to match the sea. One thing that is natural within us all is Australian pride, so of course you may choose yellow curtains to stick with our national colours.
Keep it sheer to let nature in the home.
Sheer curtains are made out of a very thin, see-through fabric. At Quickfit, you can buy sheer curtains online in nearly any colour, but for the sake of letting nature into your home via the sheer curtain panel, we recommend light coloured curtains, such as white or cream. Then, even when the curtains are drawn, you will be able to see your beautiful view into the natural world. Nothing complements green walls more than the nature that inspired them.
How to Find the Perfect Curtains
Once you decide upon which style path to follow, it is time to make the purchase. With a bold coloured wall colour such as green, we recommend ordering sample fabric swatches. To help you make your decision, we will send a free sample fabric swatch of the curtain panels you are considering to help make decorating easier. Otherwise, you can choose from our ready-made curtains online or go through our easy process to create your own custom, made-to-measure-curtains online. Still cannot decide which curtains are right for you? Check out the inspiration gallery or contact our specialists who can help walk you through some different decorating decisions.
At Quickfit, you can expect to receive ready-made curtains is fewer than five days from ordering, and custom curtains can be made and delivered within 10 business days. Thank you for shopping for curtains online with us!