Posted by Emily Wang on 6th Apr 2023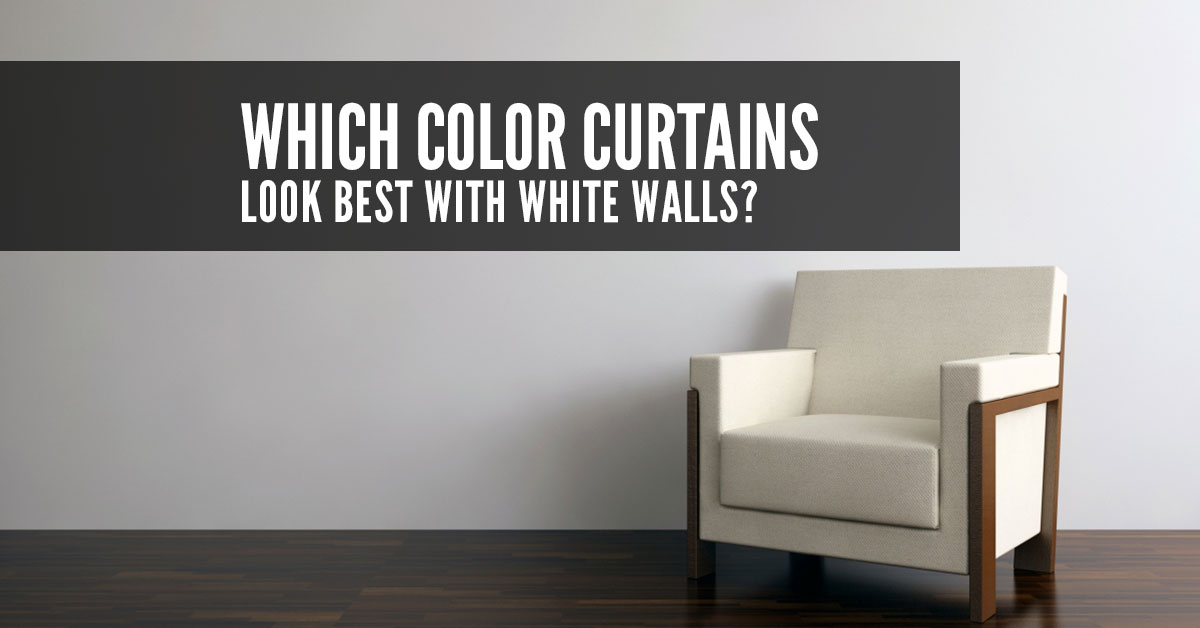 White walls are the colour of wall that looks exquisite in modern homes with contemporary furniture and a sleek design. White walls are also the standard colour of wall for renters who have landlords that say it is against the contract to paint. Whatever brings you into your white wall life, we are happy to have you at Quickfit, where we sell blinds and curtains online that can add to the look for your home. White walls, as a neutral colour, make it very easy to decorate the room otherwise.

Curtains to Match White Walls
Think Classic
Keep things simply classic with white walls and neutral coloured curtains and other accessories. We love tan and gold coloured accessories to keep with the classic looking white walls. These neutrals add a sense of elegance to the room, which can leave you feeling prepared and equipped for each new day.
Another way to create a classy look in a white room is to use delicate fabrics for the curtains. Quickfit has a large collection of sheer curtains online that would all look fabulous in a white room. Since the fabric is delicate and see-through, decorators can choose to hang sheer curtains in a different colour and still achieve a classic look.
Add Your Own Touch
The beauty of white walls is left in the eye of the beholder. The walls do not beckon any attention on their own, so homeowners are left to decorate however they best see fit. Whether you prefer white walls because you intend to cover them fully with picture frames, art work, or bookshelves (why not a combination of all three?) or you just have not decided what else to do, picking curtains to match this theme is easy with Quickfit's custom-made curtains program.
Homeowners who choose to create their own curtains start by choosing the fabric, submitting the custom measurements, selecting their ideal header (eyelet, pinch pleat, pencil pleat, etc), and waiting just 10 days for the curtains to be made and delivered.
Complementary Colours
When it comes to pairing curtains with the rest of the room decor, you can choose curtains to hang based on the complementary colour of your furniture. Have blue furniture? Go for orange curtains. (The 1970s called. They said it is totally cool to use orange when decorating again).
Bright and bold colours stand out nicely against the white walls, making the furniture and accessories the focal points of the room instead of the walls. So while you may not be entirely thrilled about choosing the complementary colours that match according to the colour wheel, you can have fun shopping for curtains in beautiful colours that add a pop to any white room. The good news with decorating a room with white walls is you can choose curtains of any colour and they will look great against the blank canvas.
Shop now for curtains online to find the ones that will best fit your room with white walls.