Posted by Emily Wang on 6th Apr 2023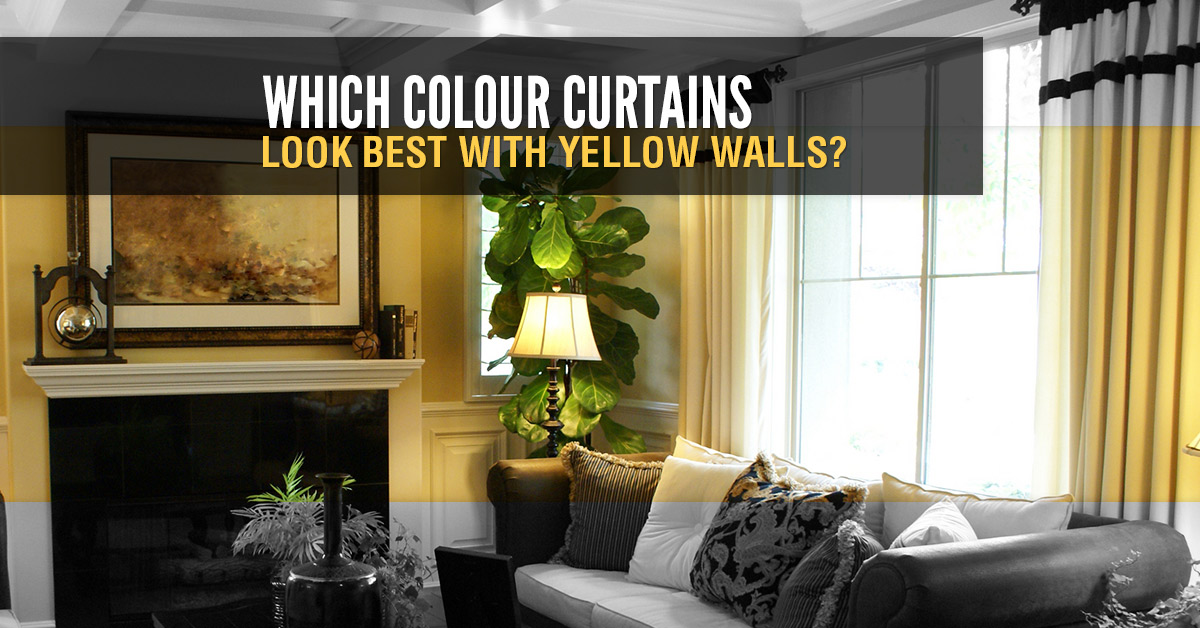 Yellow walls. What a great idea for your home or business. Yellow is known to brighten the room, maybe because it is the colour of the sun. We do not just get light from the sun, though; we also get energy. This directly translates into the home, and yellow walls are known to boost the energy of the space. Be it your family room or office, we sure think you will love the effects you experience after painting your walls yellow.
Yellow walls are a bright and beautiful choice. They can be a statement or a subtle hint of colour. Either way, we think if you are painting your walls a new colour, you should also consider new window treatments and accessories to really bring the room together. Quickfit Blinds and Curtains is a digital retailer; we sell blinds and curtains online as well as other home decor pieces, such as decorative sofa cushions.

Choosing the Best Curtains for Yellow Walls
Green For Patriotism, Complementary
The complementary colour to yellow, on the colour wheel, is green. So thinking artistically, green curtains look bright, bold, and exquisite with yellow walls. Maybe this is the lesson our founders remembered when choosing our national colours! Not only do green curtains look great with yellow walls, they will express your true patriotism. Rep your favourite Aussie colours by going bold and beautiful with yellow walls and green curtains.
Feeling Sporty?
Another great match with yellow walls can stem from your favourite sports team's colours. From the Parramatta Eels to the Brisbane Broncos, you can add a touch of sports fandome to your home by pairing the team colours with the standard yellow walls. It can be an all-out sports cave with the yellow walls and colored curtains, or it can be a subtle hint at your favourite hobby.
Keep It Classy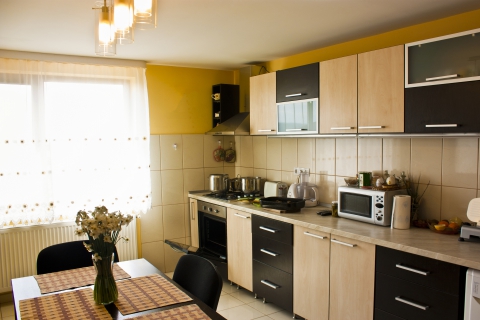 When it comes to keeping things elegant and classy, yellow walls are a light colour in the right direction and a step above neutrals. If you want to keep the room bright, we love the idea of shopping for sheer curtains online and hanging them in your space. There are light and dark coloured sheers, but both styles will leave the room brighter than blockout curtains.
Add Some Patterns
If you are more inclined to choose a soft yellow sherbert type shade of paint, you can really make the room pop by adding curtains that feature beautiful patterns. At Quickfit, we have patterned curtains online that are eye-catching or simple and subtle. There are patterned curtains in many colours, and they come in blockout and sheer curtain styles too.
When it comes to choosing the best curtains online for your new yellow room, we hope you enjoy the affordable and unique curtains from Quickfit Blinds and Curtains! Give us a shout if you want more help choosing the best curtains for you. Not in the mood for yellow walls? Stay tuned for future posts that will discuss adding curtains to different coloured rooms.