Posted by Emily Wang on 6th Apr 2023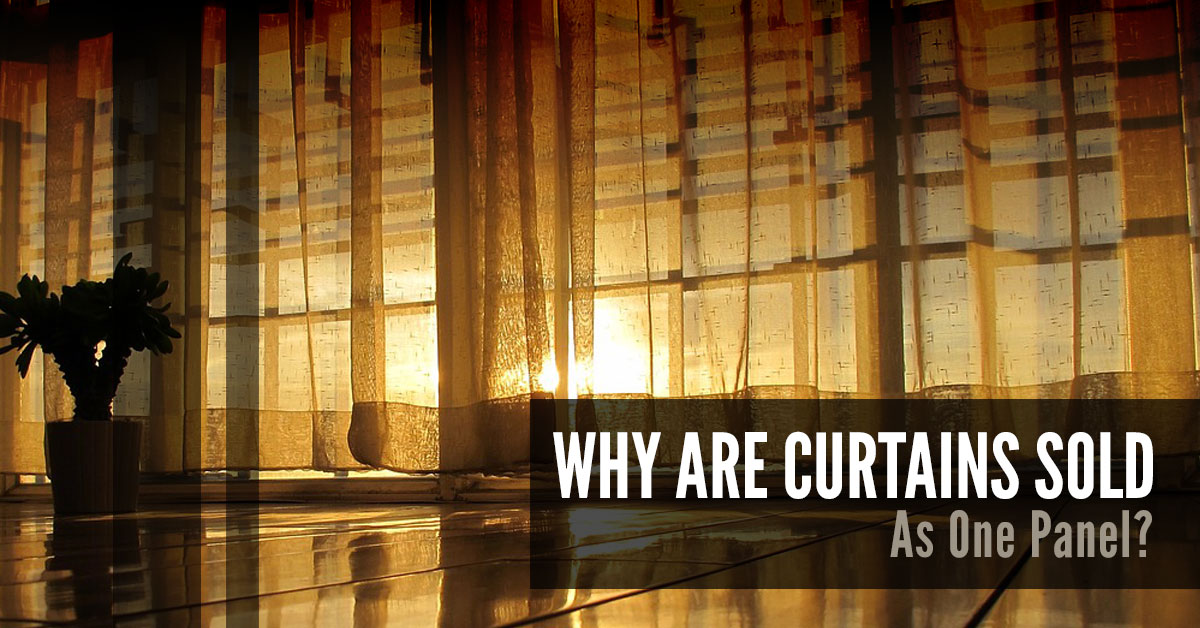 Have you noticed that in almost all circumstances curtains are sold as individual panels? For most standard-size windows and curtain panels, two panels are needed to cover. So why is it that the panels aren't sold in a duo pack? Let's investigate!
Shop For Curtains Online At Quickfit
Practical
Curtain panels are sold as individual panels because there are some instances in which a person only needs one panel. Maybe the cat mistakenly scratched one curtain panel to shreds and it now needs to be replaced. Instead of asking the homeowner to pay for two panels when they only need one, we keep it simple and sell one panel at a time to accommodate all shoppers from the base level.
Moreover, the common style for hanging curtain panels is to split them down the middle and have one panel hang to the left of the window and the other to the right for a symmetrical look. Therefore, instead of selling one very large curtain panel that could cover a standard-size window that hangs asymmetrically, people can buy two panels and hang them to open symmetrically without problem.
Affordable
Curtain panels that are sold in individual packs are more affordable for the bottom line because people can buy the exact number of panels they need to decorate their windows. There are no extra costs to eat because you pay for what you need and that's that. Moreover, Quickfit has a flat-rate $9.95 shipping cost, no matter how many panels are ordered.
Environmental
You may have noticed a theme with the one-panel curtain sales in that it reduces waste. By selling only what customers actually need, we are able to keep unwanted curtain panels out of the garbage. This may be one of our favourite reasons for selling curtains online in one-panel units.
Versatile
Single panel packages of curtains allows interior decorators to be more versatile in their style. While we fully support those who want to buy six of the exact same curtain panel to decorate an entire room similarly, we also leave open the possibility to decorate each window very differently. You could even be so bold as to mix and match different coloured curtain panels on the same window. That's the beauty of buying curtain panels individually.
We Make An Exception
While this entire post just explained why we sell curtains online in individual packs, we now introduce bulk curtains. If you know that you need to buy at least eight curtain panels of the same style, you may find great success in the bulk curtain collection online. Here, you can get your whole house covered for a more affordable price. Choose one curtain style and size to place your bulk order.
Our goal at Quickfit Blinds & Curtains is to provide the most affordable and highest-quality blinds and curtains online for our loyal customers in Australia. Learn more about curtain styles before you make your purchase. Don't forget to count the quantity to make sure you order enough panels to accurately cover your windows.