Posted by Emily Wang on 6th Apr 2023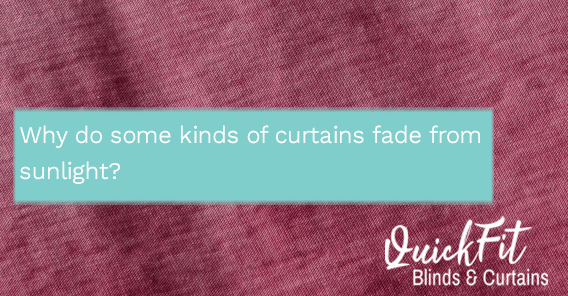 We all know the damaging effects that sunlight can have on our skin. But how and why do some kind of curtains fade from sunlight? Well, here in Australia we have some of the most damaging light conditions in the world, with high levels of UV (ultraviolet) light. Exposure to this UV light can result in faded curtains and upholstery over time with natural fibres such as cotton or silk being particularly at risk.
This is because the ultraviolet rays present in sunlight causes a chemical reaction in our curtain fibres. The light penetrates deep down into the fibres and causes the moisture within the fabric to react with the oxygen in the air. This reaction creates hydrogen peroxide which then bleaches the dye present in your curtain fabric. So actually the sunlight isn't fading your fabric, the chemicals in the dye within the fabric are being broken down. This is why bold coloured curtains are more prone to fading than lighter colours, as the dye in dark or bold curtains is obviously more noticeable to the eye.
The process of sunlight fading your curtains or upholstery in this way is called photodegradation. This photodegradation not only destroyed the chemical bonds of the dye but also, in turn, the fabric itself. Prolonged exposure to sunlight will, in time, make fabric brittle which will cause it to disintegrate in the long term.
So how do we stop our drapery being ruined by exposure to sunlight? After all, the primary reason we use curtains in our home is to stop these harmful UV rays from entering our space. When it comes to dealing with faded curtains prevention is the best cure. Although you can not stop your curtains from fading over time, you can take precautions that should delay the process of photodegradation. Below are a few simple methods which should delay the process and keep your curtains looking their best for considerably longer.
Treat your Windows
There is no getting away from the fact that your curtains have to placed next to your windows. But if you're serious about protecting your curtains and other upholstery fabrics from sun exposure then consider treating your windows. By applying a protective coating to your windows you could stop up to 99% of the harmful UV rays from entering your room and, in turn, damaging your curtains. Depending on the type of film or coating you choose, treating your windows in this way can be a cost-effective way of ensuring your expensive interior fabrics stay in the best condition possible, and for much longer.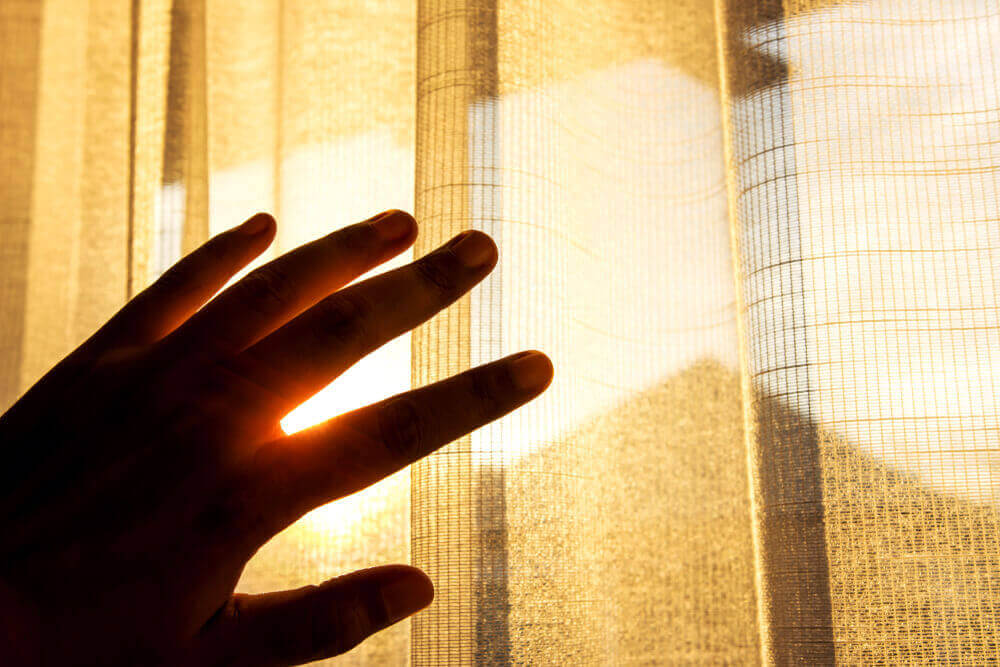 Install Blinds
If having curtains is a must for your interior decorating scheme, yet you're worried about premature fading due to sunlight, then you may consider installing blinds. Installing blinds as well as curtains is an excellent way of creating your desired look whilst being able to minimise sun exposure to your curtains and upholstery fabrics. Layering curtains over blinds can also give your windows a well-dressed look. This is a good option for those wanting unlined silk curtains or sheer curtains where a lining cannot be added to the fabric.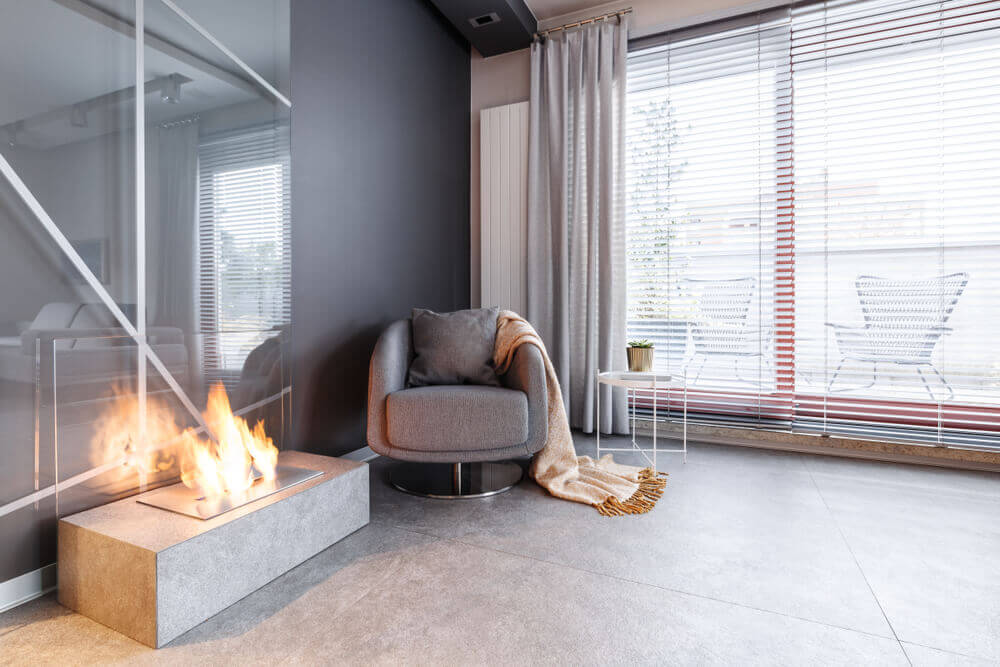 Opt for lined curtains
Another way of protecting your curtains from fading is to opt for lined curtains or consider adding a high-quality lining to your existing curtains. There are many different linings on the market and some can be extremely lightweight and therefore will not change the overall aesthetic you may be trying to achieve from your curtains or drapery. Linings can often enhance your curtains if chosen well and can give a more luxurious feel your window treatments.
Whether you choose a lining which compliments or contrasts against your curtain fabric, installing a lining will definitely reduce your curtains being affected by sun exposure. Choosing block out curtains is also an excellent way of minimising sun exposure to your curtain fabric whilst reducing the amount of light that enters the room and affects your other interior fabrics.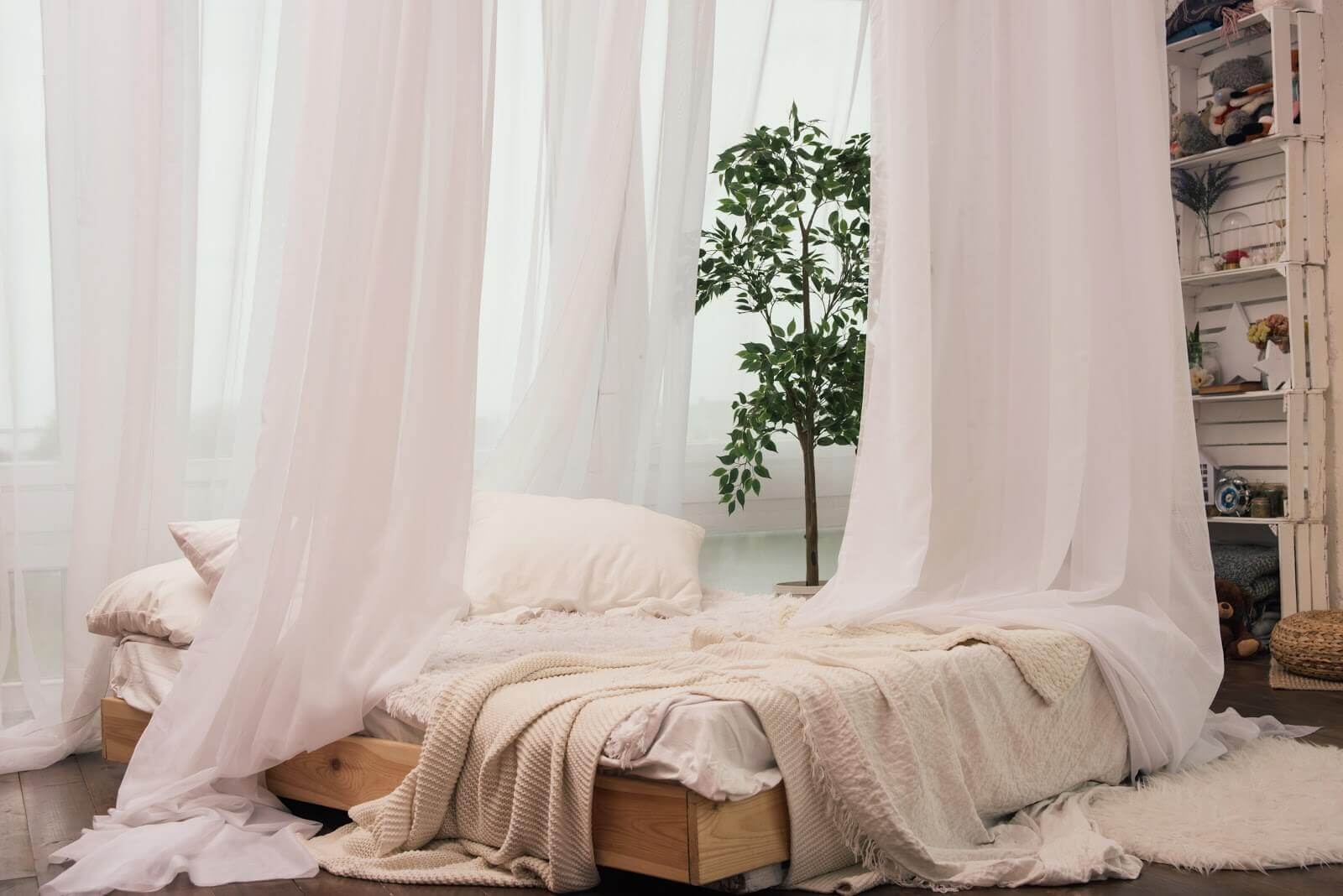 Following one or all of these simple steps could ensure that your curtains and other interior fabrics stay looking beautiful for many years to come. QuickFit blinds and curtains not only stock a wide range of block out curtains but we also offer high-quality blinds that could help you protect your soft furnishings from the process of photodegradation. Contact us today to find out how we could help you protect your home from the damaging effects of sun exposure.