Posted by Emily Wang on 6th Apr 2023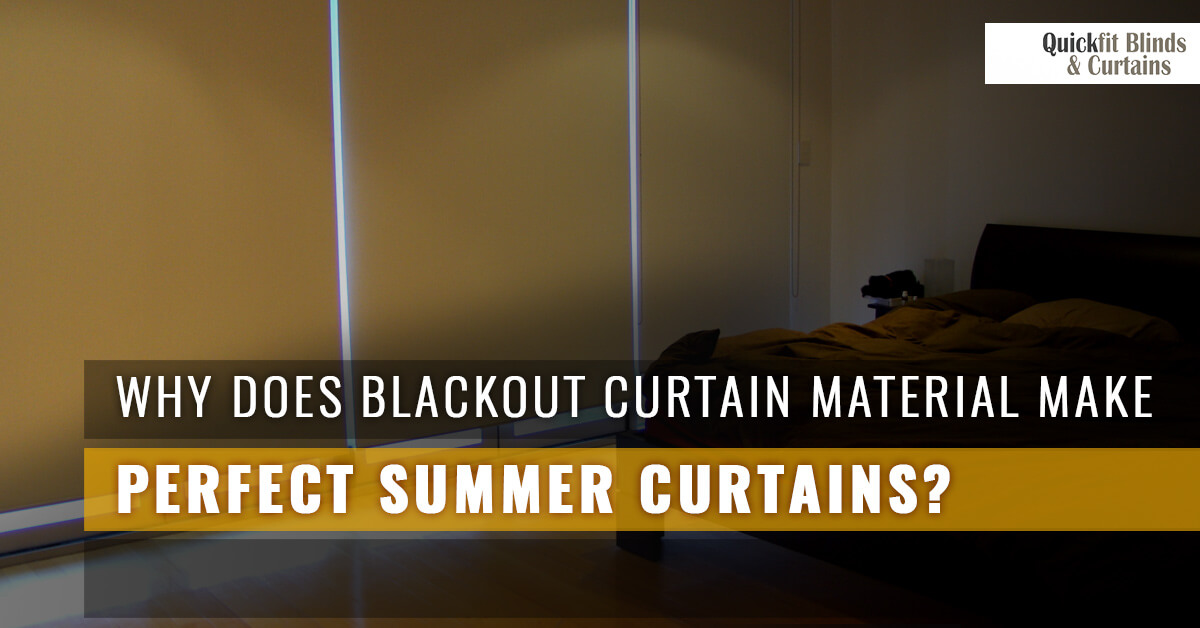 When the intense summer sun is beating down on your Australian home, it can be difficult to keep your indoor air temperatures cool and comfortable. You may try cranking up the air conditioning when this happens, or you might try turning on a few fans to provide some relief. These methods can be effective, but they can also cause a spike in your energy bill, reducing the amount of money you have to spend on fun summer adventures. Buying the right window treatment can drastically reduce heat transfer from your windows, and no other fabric does the job better than blockout curtain material.
Quickfit Blinds & Curtains is your go-to source for eyelet, pencil pleat, and pinch pleat blockout curtain panels, and we are happy to offer $9.95 flat-rate shipping on all ready-made items. What's more, we offer the best value blockout eyelet curtain deals in Australia! Check out our incredible inventory today, and check out why blockout curtain material makes the best summer curtains.
Blockout Curtain Qualities
Light Blocking
Blockout curtains didn't receive their name by chance. These curtains are perfect for those who like to keep their room dark because they block out 100 percent of light from outside. As a style of curtain that should touch the floor, whether it is the intense Australian sun or the light from a lamppost outside of your bedroom window, you can count on blockout curtains to banish all unwanted exterior illumination. This will allow you to keep your home nice and cool during the summer, and it will also let you sleep as long as you want (or as long as the kids will let you) if you had a late night.

Sound Insulation
While your neighbours might stay indoors for most of the winter and spring, they are likely to spend more time outdoors during the summer months. This is great when you want to spend time together grilling or the children want to play together out back, but what about those times when you want to watch a movie or your child needs to nap? Not only do blockout curtains keep a room dark, but they also have sound insulation qualities. That means even if your neighbour is running their lawnmower or blasting their music out back, it won't be quite as loud in your home as it would be if you had other window treatments.
Energy Efficient
One of the best qualities of blockout curtain material is that it is incredibly energy efficient, making it an ideal fabric for those times of year when outdoor temperatures are either very cold or very hot. When the sun is beating down on your home and outdoor temperatures soar into the 30s, blockout curtains help prevent heat transfer through your windows. This makes your home more energy efficient, which means you won't have to run your air conditioner as much. Not only does that translate to energy savings, but it also keeps your cooling system from working too hard.
Easy to Clean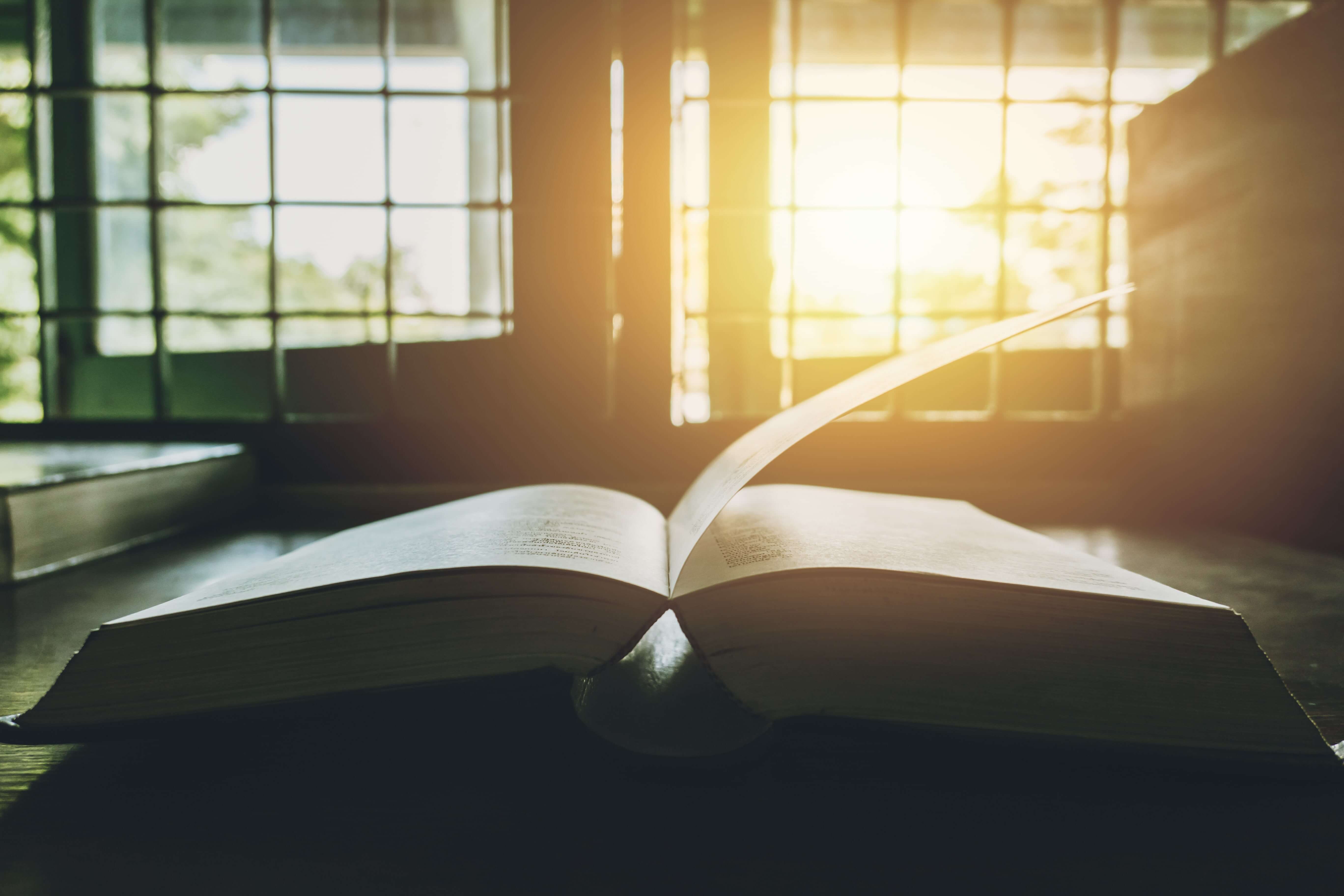 When you are busy taking the kids to the beach, camping, and enjoying other outdoor activities, the last thing you want to worry about is hand washing your window treatments. Some curtain materials may offer some of the same qualities as blockout curtain material, but they aren't nearly as easy to clean. When you purchase blockout curtains from Quickfit Blinds & Curtains, you don't have to worry about finding time to hand wash and dry your window treatments. Most of our blockout curtains are made from 100-percent easy-care polyester and can be machine washed or dry cleaned. It doesn't get any easier than that!
Protects from UV Damage
You might love having bright, natural sunlight flooding through your windows during the summer, however, it is possible to have too much of a good thing. In addition to increasing your indoor temperatures, too much direct sunlight can damage your interior surfaces. Everything from flooring to furniture to artwork can be damaged by harmful UV rays, but blockout blinds can help protect your home's interior from sun damage. The secret lies in the blockout curtain material, which is composed of three bonded layers of fabric. Behind the curtain fabric, there is an off-white initial coating and a black middle coating. This is sealed with a final off-white coating for superior light blocking capabilities.
What Is the Difference Between Thermal Curtains and Blockout Curtains?
This is a common question, and one that can be answered with a simple explanation. Both types of curtains have a white acrylic coating on the backside of the fabric that gives the panel its "thermal" or "blockout" quality. While thermal coated curtains only have a single bonded layer of fabric, blockout curtains have three bonded layers, providing both insulation and light blocking benefits.
Buy Blockout Curtains for Summer Today
Are you tired of paying incredibly high energy bills just to keep your home cool and comfortable during the summer? If so, discover the difference that blockout curtain material can make in your home. Not only does this incredible fabric reduce heat transfer from your windows, but blockout curtains also block out unwanted light and sound, they are easy to clean, and they protect the interior of your home from the unsightly effects of sun damage. Check out what our customers have to say about our high-quality curtains and request your free fabric swatches to get started on your curtain order today!
Do you have questions about our high-quality blockout curtains? Our window treatment experts are available seven days a week to help. Give us a call at 0422584155!