Posted by Emily Wang on 6th Apr 2023
We have had a lot of customers asking about what can be done about mould on their blockout curtains. Sometimes this presents itself as white powder on curtains. This is a real problem in the northern parts of Australia, with Northern Queensland and the Northern Territory in particular.
But the problem can also be commonly found along the Gold Coast, Sunshine Coast, and around Northern NSW, including Byron Bay. The problem is most likely caused by condensation building up between the window and the back coating of the curtain in warmer weather.
Blockout curtains have an acrylic coating on the reverse (the white side of the curtain). This acrylic coating basically stops the curtain from breathing and you get a lot of condensation between the curtain and the window. The condensation, doubled with a warm or humid climate, presents a perfect breeding ground for mould. Such a perfect storm can be extremely hard to manage, as you may imagine.
So what can you do about mould on your curtains? Prevention in itself is actually the best way to manage the problem. Here are a few tips that you can follow to ensure your curtains don't become a breeding ground for mould or bacteria.
Use antibacterial cleaning agents
Dettol or Glen 20 sprays are cost-effective antibacterial solutions, as they are well-known for killing 99.9% of germs and viruses on hard and soft surfaces. This means that your Dettol can work on curtains as well, killing the source of mould allergens and controlling the growth of mould and mildew. This will help get rid of white powder on back of curtains.
You need to use your antibacterial cleaning products frequently during the humid months in particular to keep these nasties away. Be sure to use Dettol and other similar products on the window frames and surrounds, as well as on the curtains. You can spray it lightly on the blockout side of the curtain as well, but keep them closed for a while so the backing surfaces don't touch and stick together in the event that you spray too much. You don't want your surfaces to be wet with cleaning products, as that can only add to your humidity levels and moisture can form elsewhere.
Pull curtains apart during the day
As summer days can get really hot here in Australia, there are few reasons to keep your curtains drawn during daylight hours. The added benefit with summer days is that they also tend to be long, so light availability should be no issue in your home until well into the evening. You can keep mould and bacteria at bay by simply keeping your windows bare and even open to create as much ventilation around your curtains as possible.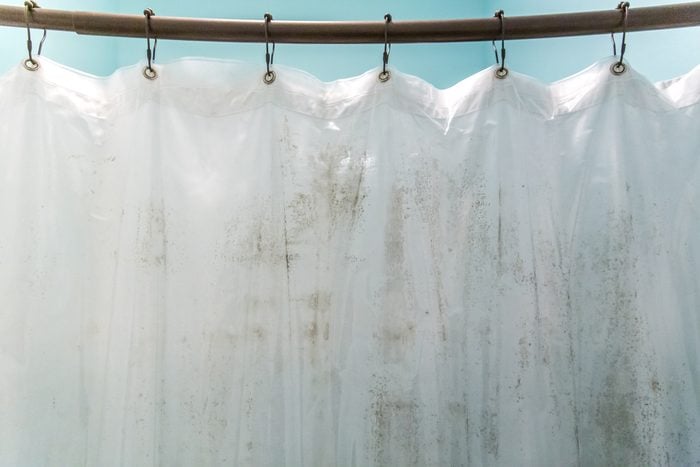 Do not wash curtains with water-based sprays
Washing coated blockout curtains during the wet humid season is not recommended in the slightest. If during drying, the coated surfaces touch, they can stick together, causing their acrylic coating to peel off. It's best not to wash your curtains during humid weather, as they almost never dry out properly.
If you do need to wash your curtains at all during the summer months, opt for an alcohol-based cleaner rather than a natural water-based spray, as antibacterial alcohol-based sprays are less likely to cause moisture build-ups between curtain folds.
Install outside awnings
If you're concerned about harsh sunlight ruining furniture or decor in your home, you don't necessarily need to keep your curtains closed to mitigate risks of sun exposure. Installing outside awnings or shade sails over windows that get direct sunlight, can also help to keep your interiors safe from sun damage whilst also ensuring that your window coverings stay consistently free of mould!
It's important to note that even non-coated blockout curtains are susceptible to mould, as the fabric is so tightly woven that the material cannot breathe easy, and condensation will still build up between the window and the curtain.
We have faced this problem first hand in our apartment in Noosa. What we have found to be the best solution is a liberal use of Glen 20, alongside rarely keeping our curtains closed during the day or if they are, that they're never completely for an extensive length of time. We have also actually made sure that they are a bit shorter than we would normally hang our curtains. They are about 5-10cm up off the floor, thereby allowing for some ventilation.
For our windows that receive harsh, direct sunlight, we have used shutters with a light-weight, open weave curtain hanging outside the frame to soften things up a bit, rather than a blockout curtain. Sheer curtains can have a nice flow to them in summer, and they can also be fantastic for softening up harsh, summer sun, allowing the natural light to filter into your rooms delicately rather than all at once.
For step-by-step tips on how to remove mould completely, take a look at our guide.