Curtain Style Basics
When it comes to shopping for curtains online and in stores, it's clear to see there's quite a bit that needs to be considered. With the sheer range of options that are available to you, it can be hard to know what you may need, let alone even being able to figure out what kind of window coverings you'll want!

If you read our last blog, however, you should have a stronger understanding of the different kinds of curtain tops we have available. Now that you know the differences between these curtain tops, we're going to move on to outlining the main differences between the three basic types of curtain styles.
Read on to discover more about the curtain styles we stock online here at Quickfit Blinds & Curtains.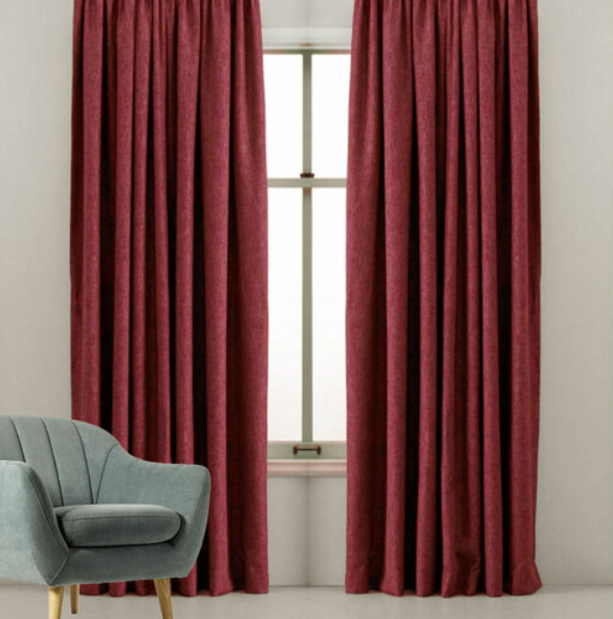 Blockout Curtain Panels
Just to clarify, a curtain panel refers to any type of curtain that hangs from a curtain rod or hook, regardless of how the top of it is finished. Blockout curtain panels offer more privacy and better insulation from the outside temperatures whilst still adding a premium feel to any interior space in your home.
As blockout curtains are generally made with luxuriously thick and vibrant fabrics, they can provide a perfect solid backdrop of colour for any space in your home. This is why blockout curtains are also commonly used to add a touch of authenticity to home theatre rooms too.
Sheer Curtain Panels
The beauty of sheer curtain panels lies in their floaty appearance, as well as in the lightweight material used to produce them. Sheer curtains are essentially designed to possess a more casual, breezier look, making them feel right at home in cheery Aussie summer days. You can just imagine these curtains fluttering delicately across a sunny, open window.

Despite generally being opaque, sheer curtains actually do come in a variety of colours and patterns. The light material allows sunlight to filter into the room, so coloured sheer panels can add a touch of softly coloured light to your room as well, almost like a softer kind of pastel cellophane. Be sure to browse through our collection of sheer curtains here at Quickfit if you'd like to introduce this playful use of light into your home.
Decorative Curtain Panels
Do you have a large open space that could use some separation? What about an interior that's just lacking a little something that you can't quite put your finger on. Decorative curtain panels may be just what you need! Decorative curtains are typically hung in areas other than windows, maybe as flexible room separators or room dividers, or even across wide double doorways. Whether you'd like to create a private space in a large bedroom, or separate a space in your child's room for a play area, decorative curtain panels are an affordable way for you and your family to create that barrier.
There are so many wonderful ways you can use curtains in your home. The different styles can reflect your personality, allowing you to express yourself more in your home deign, or even mesh beautifully with your home's existing decor.

Shop for curtains online right here at Quickfit, and please contact us if you have any further questions.