Posted by Emily Wang on 6th Apr 2023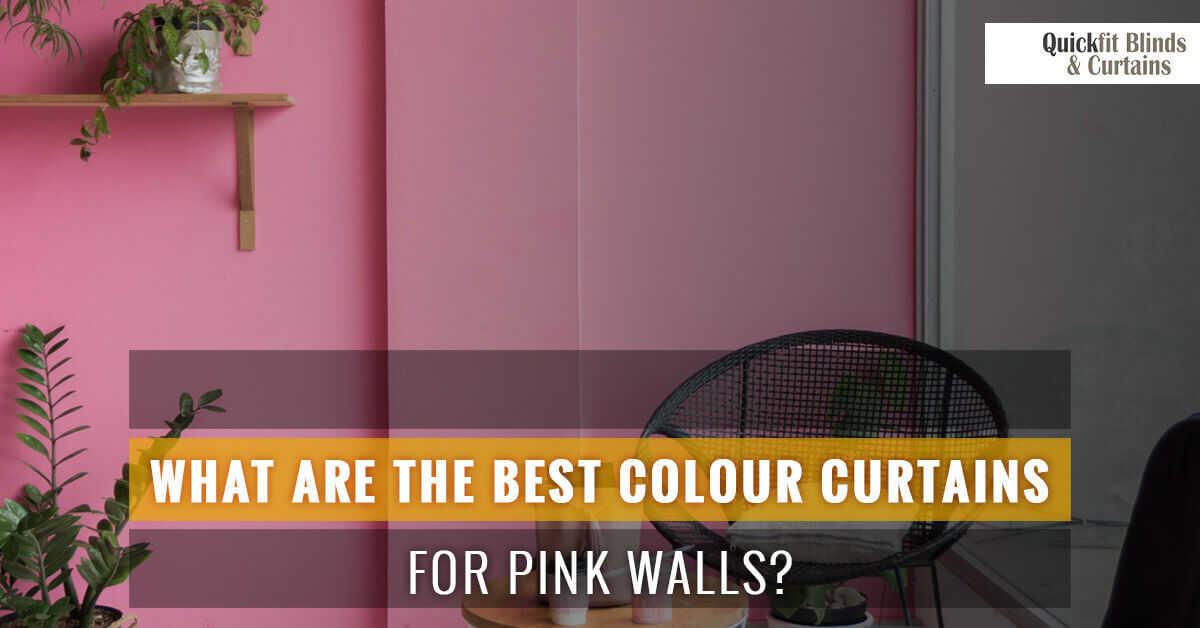 As a soothing, romantic colour, pink is becoming a more popular choice among homeowners in terms of interior design. Some like to incorporate little bursts of pink with accents like pillows, flowers, or throw blankets, while others take a more daring approach and paint their walls with the vibrant shade. If you have a hankering to do the same, you might find yourself trying to find the best colour curtains for pink walls. You're sure to find what you are looking for when you shop Quickfit Blinds & Curtains, as we have curtains in virtually every colour. Let's take a look at which ones might work best with pink walls.
Striking Curtain Colours for Pink Walls
While it might seem odd to pair pink curtains with pink walls, you can do so in a tasteful manner if you find the right patterned curtain. Solid pink curtains against a pink wall can prove to be a little too much, even for those who love the colour. To avoid pink overload in your room, try to find a curtain that features your shade of pink in the pattern's foreground or background design. You don't even have to stress about finding an exact shade match, either. As long as the pink is a shade or two lighter or darker than your walls, the human eye will see it as a repetitive colour.
If you don't like the way patterned curtains look, don't worry. There are still plenty of solid-coloured curtains that go well with pink walls, including red curtains. There is nothing more feminine and romantic that the colour combination of pink and red. If your master closet or home office has pink walls, hanging solid red curtains can create a stunning monochromatic aesthetic. You can customise the look of the space very easily by carefully selecting the right shade of red, choosing a deep shade for a bold statement or a light shade for a more reserved look.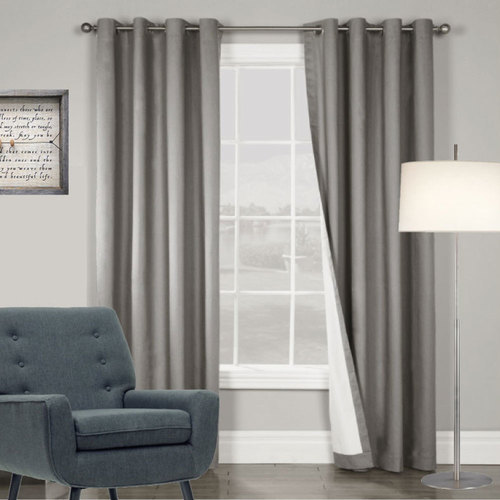 Earthy brown tones also pair rather well with pink, most likely because a neutral colour with pink creates a pleasing visual balance. Pink and brown is a very popular colour combination for little girl's rooms, and here at Quickfit Blinds & Curtains, we have a number of brown blockout curtains that can help you control the amount of natural light that comes into your child's room. Elsewhere in your home, dark brown curtains provide striking contrast when hung against pale pink walls, lending an element of sophistication to any space.
Choosing a neutral-coloured curtain is always a safe bet, and some might even go so far as to say that grey is the best colour curtain for pink walls. Grey compliments every shade of pink, from bright, hot pink to delicate pale shades. Solid-coloured dark grey curtain panels create a beautiful contrast against a light pink wall, but you don't have to feel limited to solid-coloured panels. Curtains that include some kind of grey pattern in them also make for a beautiful addition to pink walls, as do those that combine white and grey patterns.
Buy Curtains Online for Pink Walls
Do you want to enjoy the beauty of pink walls in your home, but you're unsure how to best coordinate your window treatments? The truth is that there is no one single best colour curtains for pink walls. Whether you choose pink, red, brown, grey, or any other colour, you're sure to find the right curtains for your specific design needs when you shop Quickfit Blinds & Curtains. We'll even provide you with free swatches so that you can see which colours might work best in your space and we offer flat-rate $9.95 delivery on all ready-made items. It doesn't get any better than that! Order your new curtains online now.