Posted by Emily Wang on 6th Apr 2023
The master bedroom is one of the best rooms in a home. It is the last thing you see before going to bed and the first thing you see when you wake up to a new day. The experts at Houzz created an awesome blog post about the best colours to paint the walls in a master bedroom, which inspired us to pair our favourite blinds and curtains we sell online. Today's featured colours are black walls, red walls, and white walls. Check out our previous posts for grey, blue, purple, or green walls and the perfect blinds and curtains to match.
What Kind of Blinds and Curtains Go with Black Walls?
White Sheer Curtains, White Roller Blinds
Whether you're a fan of industrial styles or in need of some balance in your life, black bedroom walls can be the choice for you.
Interior Designer Kit Scholley of Houzz said, "When a room is filled with as much light as this one, you almost need a black wall to add enough depth to the space … Black also looks great in industrial-style spaces, with high ceilings and a range of contrasting materials around the wall to balance its strength."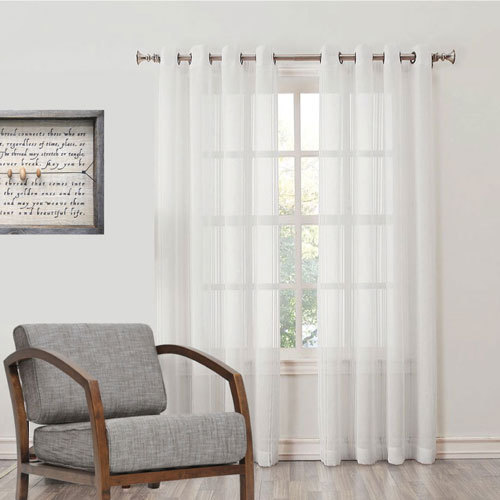 To counterbalance the deep black walls, think light and airy window treatments with these beautiful white sheer curtains. Shop for ready-made sheer curtains online or create custom curtains online.
---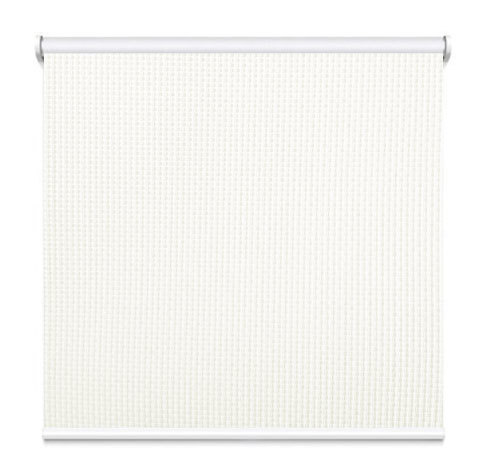 Sticking with the white, light theme, this roller blind style allows the sunlight to filter into the room even when the blinds are drawn. Shop for these blinds online.
---
What Kind of Blinds and Curtains Go with Red Walls?
Window Treatments: Grey Curtains, Cream Blinds
Red is a vibrant colour, which can be intimidating for some. However, it can be painted in such a way to steer away from those harsh uses.
Interior Designer from Houzz Janine Monks said, "Red can be wonderfully warm and cosy, rather than garish and overpowering."
To get these results, try and stay away from the fire truck red and use shades that are more earth-like and with hints of maroon or burgundy.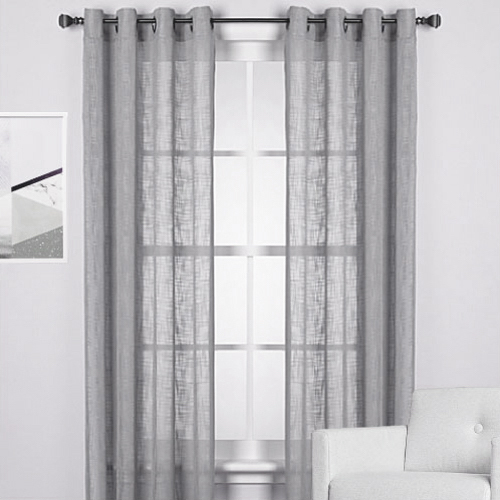 Light grey curtain panels, as a neutral colour, delicately balance the bold colour choice of red walls by adding a softer tone to the room. Shop for these curtains online.
---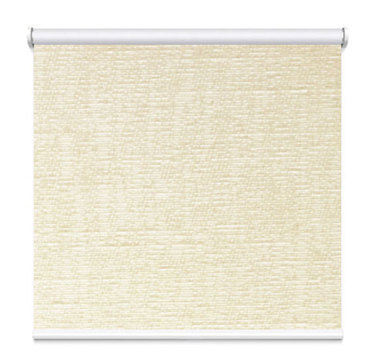 Another great colour to balance bright red walls is cream or a light ivory. The roller blind is a simple choice that functions as needed without drawing too much attention to the windows. Shop for these blinds online.
---
What Kind of Blinds and Curtains Go with White Walls?
Window Treatments: Coloured Curtains, Textured Blinds
White walls are a home standard here in Australia, but that does not mean they have to be boring. White walls are pure, clean, elegant, and flexible.
"I do adore white in the bedrooms for many reasons; it provides the perfect canvas to layer any colour you desire and I am a big believer that our spaces need to evolve as we do. Having the flexibility to swap out cushions or linen is a powerful thing," said Bronwyn Poole, interior designer of Houzz.
We love that flexibility, too, because the brightly coloured curtains and blinds act as a beautiful accent in the room.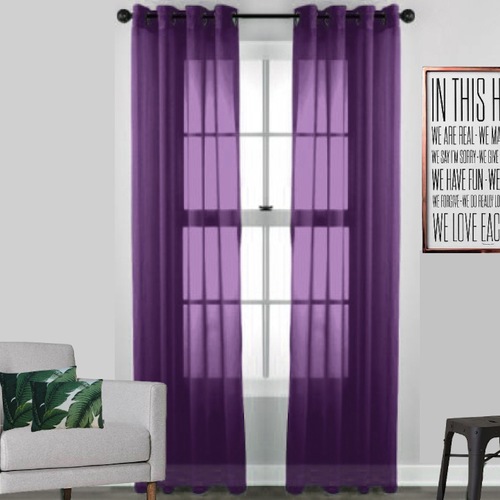 A benefit of shopping for curtains online at Quickfit is we sort our products by colour. While we display a beautiful purple curtain panel that would look lovely in a white room, you can choose any colour accent to make your mark. Shop for curtains by colour online.
---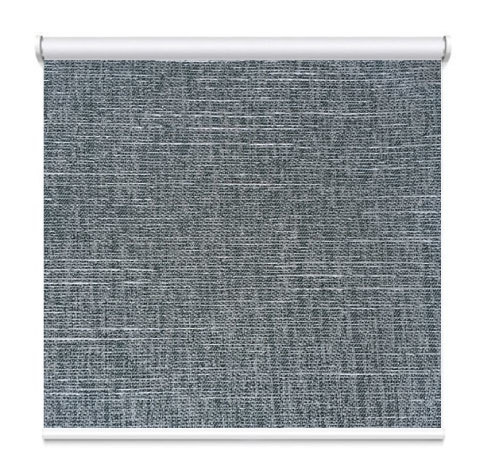 If you would rather keep things neutrally coloured all around the room, we recommend these beautiful textured charcoal roller blinds. They also come in ecru, cream, taupe, and latte colours. Shop for these blinds online.
---
The Best Colours to Paint Your Bedroom Walls