Posted by Emily Wang on 6th Apr 2023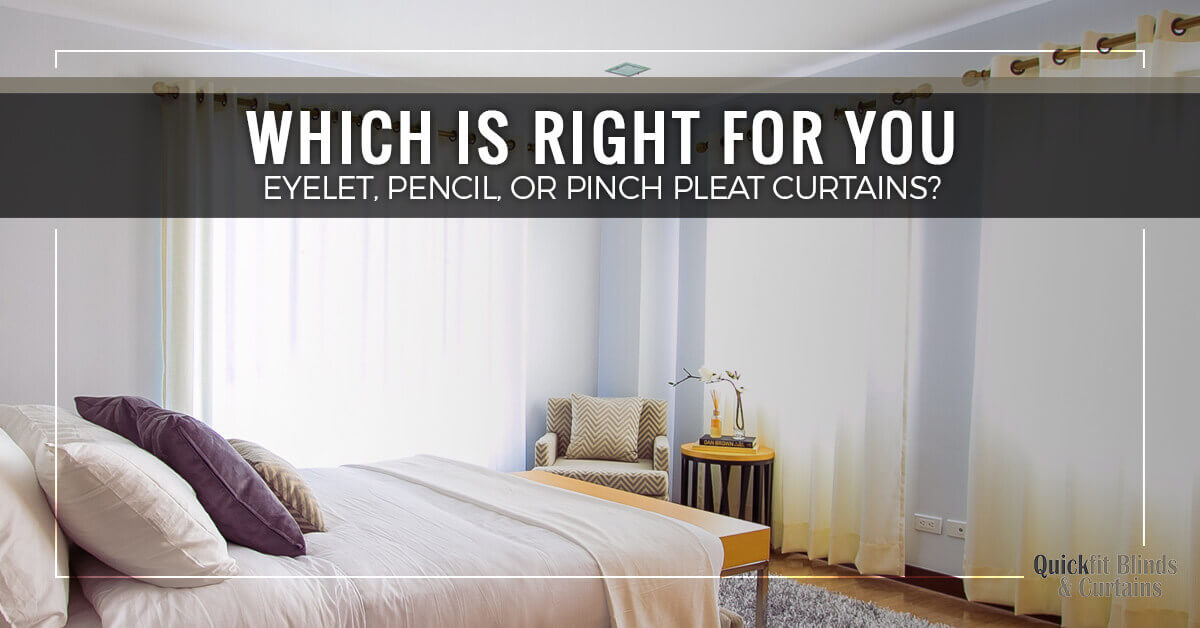 In the world of window treatments, there seems to be an endless variety of styles from which shoppers can choose. Even when you narrow it down to the broad categories of curtains and roller blinds, you still have multiple types to consider. When shopping for curtains, you may be unsure whether eyelet, pencil, or pinch pleat curtains will best suit your needs. In today's post, we will take a closer look at each of these curtain header styles to help you make an informed decision.
Regardless of which style you decide to buy, QuickFit Blinds & Curtains has all of your window treatment needs covered. We offer a wide variety of curtain panels, including eyelet, pencil, and pinch pleat, as well as a great selection of rods, brackets, and finials to help you customise the look of your windows. Shop our online curtain store today!
Should You Buy Eyelet, Pencil, or Pinch Pleat Curtains?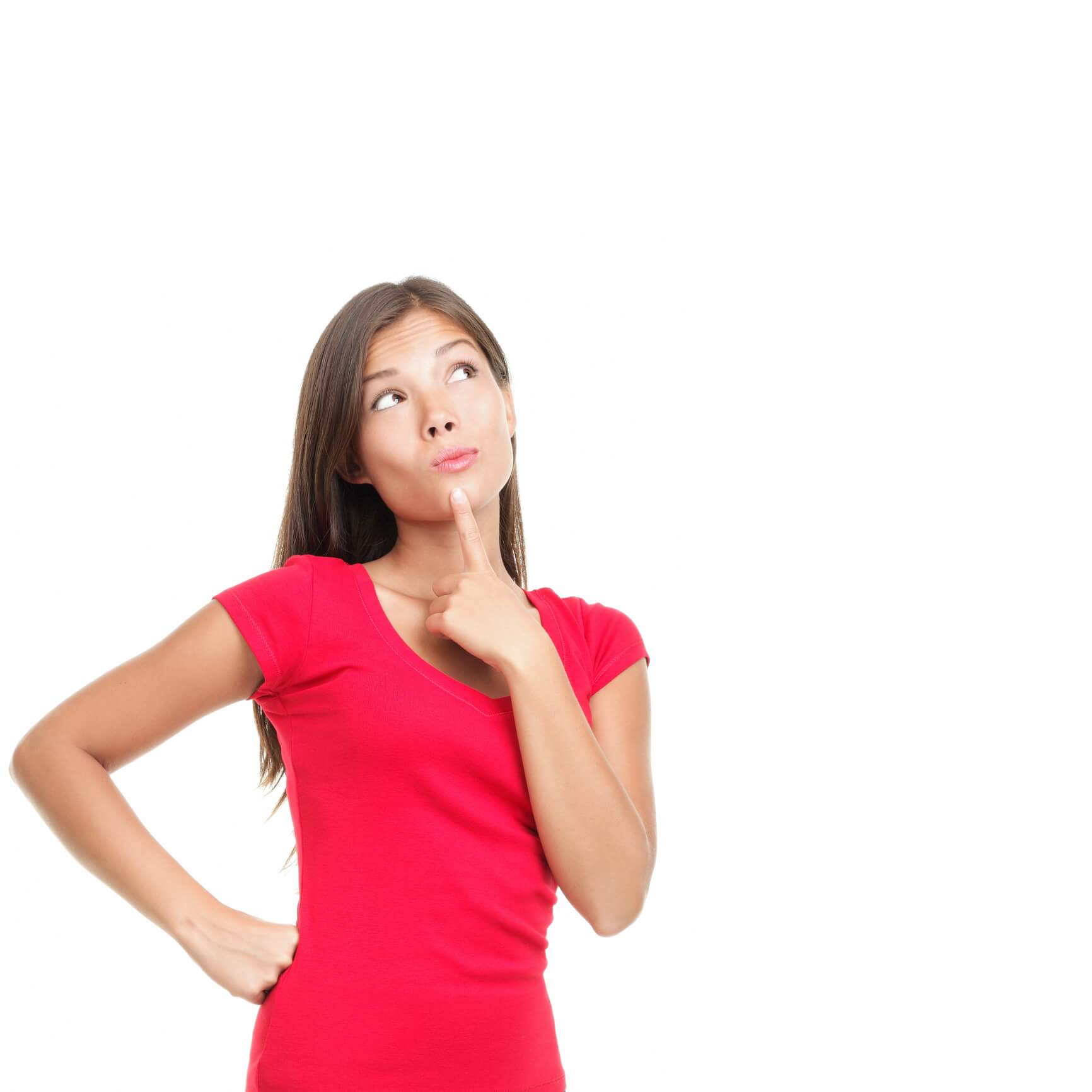 Eyelet Curtains
This type of curtain panel features wide rings, or eyelets, at the header. The eyelet often features a decorative silver or gold grommet every few inches that gives the panel a clean, simple aesthetic.
How Do I Hang Them?
Eyelet curtains are very easy to hang. Most grommets will accommodate curtain rods up to 32 millimetres in diameter. To hang eyelet curtains, you will need two to three brackets, depending on the width of your window opening. Once you have screwed the brackets to the wall, simply feed the curtain rod through the grommets and hang it on the bracket.
Why People Love Eyelet Curtains
Eyelet curtains inject a chic, modern appeal to any room in which they are hung. The grommets allow the curtain to glide almost effortlessly along the rod, making opening and closing the curtains quick and easy. Eyelet curtains hang neatly whether open or closed, and they are available in a wide variety of fabrics, from thin and sheer to thick and blockout.
Pencil Pleat Curtains
Featuring header pleats that are thin and long, similar to the size and shape of a pencil, this style of curtains are a popular choice amongst those who want their curtains to exude an air of elegance and formality.
How Do I Hang Them?
To hang pencil pleat curtains, you will need two to three brackets, a sturdy curtain rod, curtain rings, and a pack of hooks. On the back side of the header, you will notice there are three cords that can be pulled to create the pleats and customise the width of the panel. Once you have pulled the cords to create the look you desire, simply slide the hooks into the slots on the back of the header and attach them to the hooks on the curtain rod.
Why People Love Pencil Pleat Curtains
Homeowners love the elegant opulence that pencil pleat curtains lend to their indoor spaces, and this type of curtain is well-suited for more formal rooms, such as a formal dining room or sitting room. They are easy to hang, and they provide the aesthetic of professionally installed curtains without the cost. Pencil pleat curtains are available in a wide variety of styles, colours, and pattern, making them a very versatile window treatment.

Pinch Pleat Curtains
This style of curtain panel is similar to pencil pleat curtains, only the pleats at the header are not gathered as tightly. Rather than there being only a few millimetres of space between gathers, the pleats on these panels may be as much as a few inches apart. Double pleats and Dutch pleats are the two most common styles of pinch pleat panels.
How Do I Hang Them?
These panels are installed in a similar fashion to pencil pleat panels. To hang pinch pleat curtains, all you need is two to three brackets, a curtain rod, rings, and hooks. Often times, the hooks are sewed right to the backing of the header when they are manufactured. Simply attach the hooks to the rings and run your hand down the length of the panel to smooth out the folds to enjoy your new curtains.
Why People Like Pinch Pleat Curtains
Pinch pleat curtains provide a classic, tailored appearance that many homeowners love. They strike the right balance between the simplicity of eyelet curtains and the elegance of pencil pleat curtains. Because they are so versatile, pinch pleat panels are often a popular choice for those shoppers who are searching for a set of curtains that can be incorporated into a wide variety of decor styles, from casual to formal.
Buy Eyelet, Pencil, or Pinch Pleat Curtains Online!
Once you have decided on the right curtain style for your interior spaces, look no further than the expansive inventory that we offer at Quickfit Blinds. In addition to free fabric swatches to help you compare colours and materials, returns are simple and shipping is only $9.95 on all ready-made items. Additionally, we offer custom-made curtains for those shoppers who want to completely customise their window treatments. Call us at 0422584155 today with questions, or shop online now to discover the best curtain deals in Australia!